Acer today debuted four new Chromebooks that provide the performance, portability and battery life today's families, students and small business owners need in a Chromebook.
"Today we're offering four new Chromebooks in three sizes, so consumers can get the right Acer Chromebook with the display size, features and technology that fits their lifestyle needs," said James Lin, General Manager, Notebooks, IT Products Business at Acer. "Chromebooks have moved far beyond their original promise of getting computer users online in a quick, secure and easy-to-manage way, now allowing customers to access apps that help with every aspect of their day from budgeting, staying in touch, having fun and taking care of life's business."
Two Chromebooks with Large, Anti-Glare Displays for Maximum Productivity
Acer's two new Chromebooks with large displays boost productivity in a range of environments. The new Acer Chromebook 315 (see above, CB315-3H/3HT) and Acer Chromebook 314 (CB314-1H/1HT) can both be enjoyed in bright-light conditions thanks to their anti-glare displays that provide sharp and legible text as well as vivid, clear videos, and photos.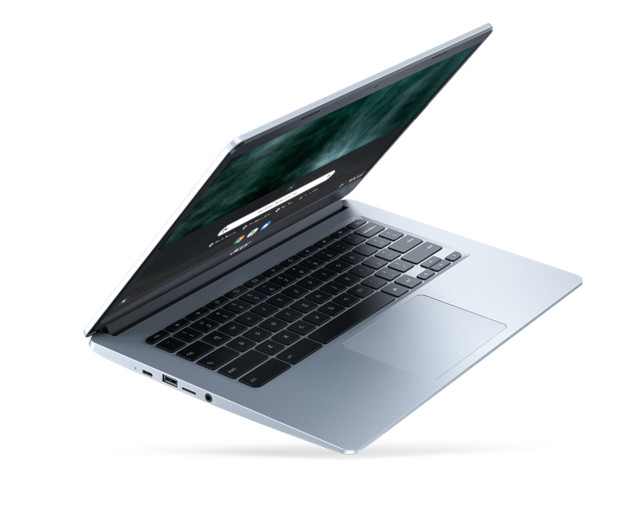 The Acer Chromebook 315's huge 15.6-inch display and the Acer Chromebook 314's large 14-inch display are available with up to a Full HD (1920 x 1080 resolution) display with IPS technology and wide viewing angles in both touch and non-touch models. These lines have new designs with thin bezels surrounding the large displays, making the visuals even more vibrant and compelling.
In addition, the Acer Chromebook 315 has a dedicated numeric keypad, making it a great device for individuals and small business owners who want a secure system to get online for their financial transactions such as bill payments, account tracking and more.
Two Compact 11.6-inch Chromebooks Deliver Portable Performance
Customers wanting a more compact solution to take on trips, to school, or to easily move around the home have two new 11.6-inch Chromebook options – and both are smaller in width and depth than a sheet of A4 paper (210 x 297mm).
The Acer Chromebook Spin 311 (CP311-2H) has a convertible 360-degree design, so its 11.6-inch HD touchscreen display can be used in four different modes: tablet, notebook, display and tent. This allows family members to enjoy the small 1.2 kg device (2.62 pounds) in the way that fits their environment.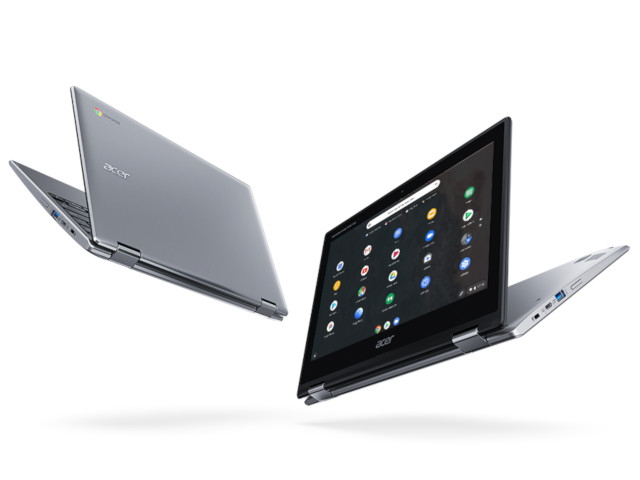 In addition, it features an Antimicrobial Corning Gorilla Glass touch display that provides scratch resistance to further protect the device. This cleaner, tougher cover glass is made possible by an antimicrobial compound that resists the growth of odor and stain causing microorganisms. The Acer Chromebook Spin 311 can be purchased with an optional Wacom EMR Stylus, so families can sketch, take notes, and do more directly on the display.
The Acer Chromebook 311 is the same compact size as its convertible counterpart, but in a traditional notebook design. It weighs just 1.06 kg (2.34 pounds) so it's easy to carry in book bags and backpacks. The HD display features IPS technology and comes in touch (CB311-9HT) and non-touch (CB311-9H) options.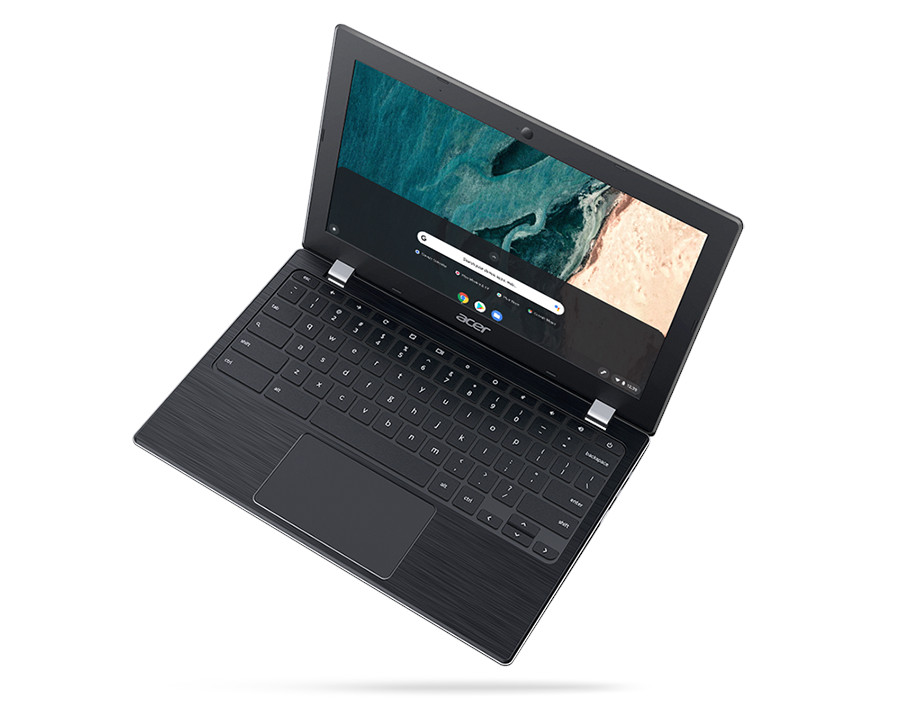 Flexible, Fast Connectivity to Peripherals and Online
All four new Acer Chromebooks include two USB 3.1 Type-C Gen 1 ports – one on each side – for charging the Chromebook from the most convenient angle. The ports can also be used to charge the device as well as other products, transfer data quickly and connect to an HD display. In addition, the new Chromebooks each have two USB Type-C ports, two USB 3.1 ports and a MicroSD card reader for extra storage capacity.
All of the new Chromebooks feature a front-facing HD webcam for video chats and Google Hangouts. The convertible Acer Chromebook Spin 311 also has the option for a world-facing camera for capturing 1080p video.
Customers can stay connected to their network with Intel Gigabit WiFi and a strategically placed 802.11ac wireless antenna with 2x2 MU-MIMO for a fast and reliable wireless connection. Additionally, Bluetooth 5.0 delivers a convenient wireless connection to peripherals.
Performance and Long Battery Life for All-Day Productivity, Fun
All four new Acer Chromebooks deliver solid all-day performance for access to multiple apps and tabs, video streaming and more. Customers can stay updated on social media, handle tasks for work and school, and shop online quickly and confidently using these devices with the latest dual-core Intel Celeron N4000 or quad-core Intel Celeron N4100 processors. The Acer Chromebook 315 also offers the option for an Intel Pentium Silver N5000 processor.
The Acer Chromebook 315 can be configured with up to 128 GB eMMC storage and up to 8 GB dual-channel SDRAM. The Acer Chromebook 314 and Acer Chromebook Spin 311 can be configured with up to 64 GB of eMMC storage and 8 GB dual-channel SDRAM. The Acer Chromebook 311 offers up to 32 GB of eMMC storage and 4 GB of dual-channel SDRAM.
Acer Chromebook customers can be assured their devices will keep going during the day and well into the evening without having to recharge them. The Acer Chromebook 315 and Acer Chromebook 314 both deliver day-to-night battery life lasting up to 12.5 hours. The Acer Chromebook Spin 311 and Acer Chromebook 311 both last up to 10 hours for productivity that lasts all day.
Cool, Quiet Designs
The new Acer Chromebooks all feature fanless designs that run quietly, making them great for shared spaces such as in a family room, library or coffee shop. They also have moisture- resistant touchpads to protect the device from unwanted dampness.