Amongst the many discussions, keynotes and interviews at Aruba Atmosphere 2016, there were a few gems of insights that were shared, tucked into the tail end of the conference. A prime example came from Accenture's chief technology officer, Chip McCullough, who outlined the current digital revolution that is underway, and then offered some key trends to watch out for in the future.
McCullough began by pointing out that along with being in the throes of the digital age, we are in the midst of a digital revolution, and one in which change is the norm.
He explained that in unspecified surveys done with business executives globally, 86% of executives indicated that they were expecting change at significantly higher levels than ever seen before. That can be an exciting or a frightening prospect, however, McCullough pointed out that the key is whether a business is able to address and meet that change.
Driving to disruption
Citing an example that has become the poster child for disruption, he explained one that most of us, if not all, are familiar with, Uber. He noted that when the San Francisco-based company launched, the well established taxi industry saw a 65% decline in business. This, he pointed out, came from a company that the taxi industry didn't even see as a competitor. McCullough's point was that because of digital technologies, competitors can come out of the blue.
However, McCullough explained that Uber did more than challenge taxi industry's well worn route to profit, offering consumers convenience, standardisation and a level of availability - being able to get from one place to another no matter where they were - adding that it also had a cultural impact. Citing an unspecified study, which measured the patience people had prior to and then post Uber's emergence, he noted that there was significant decline amount of patience that people have post Uber's launch, who now expect a fast level of service that was constantly available.
McCullough continued by enthusing that it is a very exciting time to be an IT professional right now, with what lying ahead being unbelievable in the positive meaning of the word. "However, we have to be ready to capture the change that is coming. In business today, you either change or you fail, and you have to be able to see these new competitors that are coming forward," he stressed.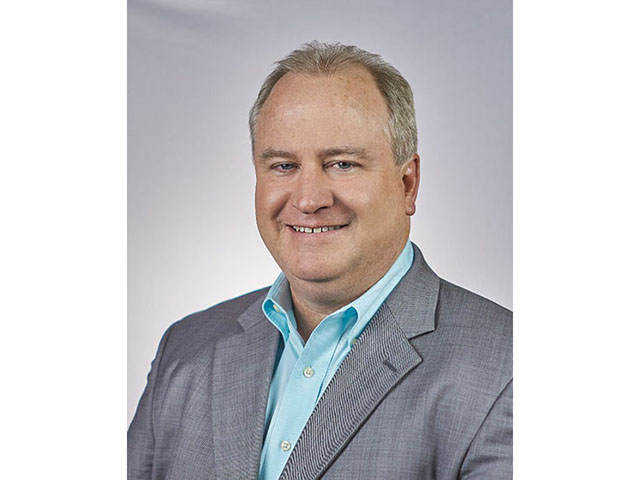 Chip McCullough, chief technology officer, Accenture.
Get ready
Additionally, he pointed out that while IT started off as a back office function, then became a competitive differentiator, it is now front and centre and core to any business now. With all this in mind, McCullough then set about bringing the concepts of the digital revolution and flurry of change and its role in the business into more pragmatic terms. To this end, he noted that the goal is to understand the most prevalent trends which are expected to impact businesses in the months and years to come.
"We can then anticipate the changes that we need to make, start to implement those changes for the future, and be ready to take on the next Uber that comes forward," he elaborated.
He explained that while in the past several years the focus has been on the technology itself, the current emerging trends centre about people: how people fit into the digital world of the future and how the digital age will impact people going forward.
A little help from a friend
Given this people focus, it is somewhat ironic that the first trend delineated was Intelligent Automation. McCullough explained that this refers to the breadth of digital systems, and digital assistants, that are emerging. Continuing, he noted that we have increasingly seen digital assistants (think Apple's Siri and Microsoft's Cortana) have been taking on, at least on the surface, some human attributes, such as speaking to us in an almost human voice, and with some emotive expressions.
The crux of digital assistance though is how well it can predict users' needs' and make their life and work more efficient. One example given was the app Cubic, which 'knows' events happening in one's vicinity and can suggest possible leisure activities. The really big one though is self driving cars, a disruptive technology that would enable people to start work while they are transported to work, and have a more efficient journey as well.
The new, next workforce
The second trend, and the one that we found most fascinating, is the Liquid Workforce, which McCullough billed as ushering in a completely different type of workforce.
"The traditional workforce has a very rigid structure, one in which people have individual roles in silos, and they have skills in that role that are specifically targeted towards that particular silo. The liquid workforce of the future breaks down those barriers, with everyone in the organisation needing to become an innovator," he explained.
In order to enable this, McCullough pointed out that training would need to become not just a subtle part of the organisation aimed at strengthen particular skills, but core to the organisation where workers would be constantly learning new things.
"It is the only way from a workforce point of view that we can keep up with massive change ahead of us," he asserted. McCullough continued that the other key part of the liquid workforce entails organizations extending themselves beyond the boundaries of the organisation.
He elaborated that this includes the likes of crowdsourcing and extensive contracting, in order to get ideas from a larger number of people and groups into an organisation which could then leverage their innovation.
Into the future
The third trend McCullough touched on was the Platform Economy. Part and parcel of this, he explained, is new platforms being created in realtime for business. One such example of this is the Amazon Dash buttons, little buttons that users attach to appliances, like a washing machine. Once their washing detergent begins running out, they would simply push the button and it instantly orders it via Amazon, with the exact type of detergent used being sent either overnight or in two days.
However, in order to enable this platform economy, McCullough stressed the importance of software defined networking, which he asserted as being the network of the future.
"In this digital age and this digital revolution our networks need to be able to adapt and they cannot adapt under the legacy, appliance based architecture we have today. They need to be able change, with new software upgrades adding capabilities, the only way we can do that is through the software defined network," he explained.
These were the three topmost trends that he encouraged attendees to consider, and no doubt, while more will emerge, each seemed like a tantalising beacon of where change could come, and at what companies should be considering now and in the future. McCullough concluded by urging companies to understand these trends, noting that IT professionals that do so have an opportunity to push the digital revolution forward for their companies.
The common thread from McCullough's presentation which neatly wrapped up the Atmosphere conference, was an overriding sense of the inevitability and excitement of positive change, providing companies prepare for and embrace this chance and seize the moment. It seemed to us that successfully doing so could ultimately lead to a future that could be better than envisioned.