Continuing from the first day overview of the Aruba Atmosphere 2016 conference, beyond the lofty exploration of the ramifications of a digital workforce, attention then turned to more pragmatic means of how a fully mobile, connected and collaborative digital office can be attained.
With this came the detailing of particular products, or rather, specific tools that enterprises can avail themselves of to enable a digital workforce, attract the desirable GenMobile (first adopter) talent and spur on greater innovation.
Attendees were reminded of the confluence of mobile, cloud and IoT and their impact on enabling a mobile-first workforce, along with a cloud first strategy. Furthermore, this concentration on mobility and cloud only becomes more critical as collaboration for purposes of innovation and non-routine schedules become more widespread. What each have in common is the need for constant, reliable connectivity, especially for employees, and secure, easy management of its network, a need that is paramount for the enterprise.
Thus, two products in particular, Aruba Clarity and Aruba ClearPass, both of which stood out, making a solid case for their use in a digital workplace.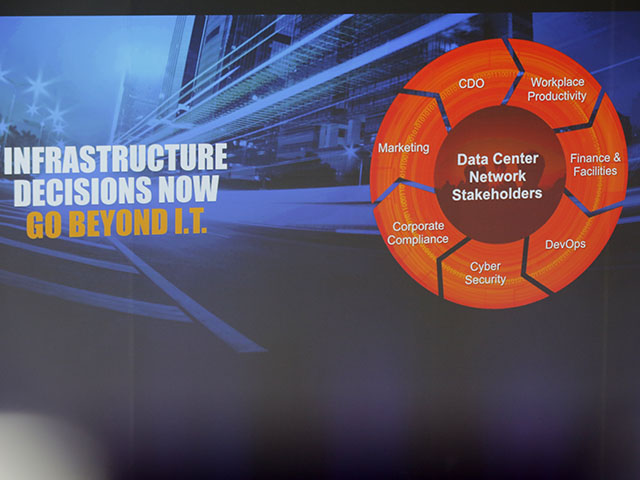 Solving problems before they start
One of the main downfalls with networks, Wi-Fi or otherwise, is that the first indication that there is problem is when the infrastructure goes down. At this point, business continuity is already being affected and productivity is suffering. Furthermore, a plethora of devices and large numbers of them connecting simultaneously to the network means that a large swathe of users is affected.
With this in mind, the company explained that its Aruba Clarity software module for Aruba AirWave network management enables IT teams to both anticipate and resolve connectivity issues before the impact is felt, rather than having to be reactive to a problem after it appears on the network. Not overlooked was the fact that successfully doing so could also solve the time, inconvenience, and stress involved with having to troubleshoot a connectivity issue while downtime continues.
Aruba Clarity, it was explained, offers IT teams greater visibility into the access layer, on multiple levels (users, devices and apps). Furthermore, Aruba Clarity also enables AirWave to monitor a broad set of metrics proactively. These include the time it takes for a mobile device to associate with a Wi-Fi radio, authenticate to a RADIUS server, obtain an IP address through DHCP, and resolve names for DNS services. Clarity also allows network operations teams to gather this information both as Wi-Fi clients connect and roam, as well as on-demand or when conducting scheduled client simulation tests running between Aruba access points (APs).
Security first
Providing context to Aruba Clarity's value was Peter Lane, leader of the project management team for ArubaOS. He pointed out that merely doing troubleshooting if and when a network failed was getting more difficult every day, and that reactive approach to network failure doesn't provide organisations with visibility on their network either.
While network security continues to be a paramount concern, Lane stressed that no organisation can afford to become complacent, as threats and their nature continually change.
Additionally, he warned that businesses need to concern themselves with what is happening on their network both externally and internally. "It is absolutely imperative that businesses ensure their network is secured at all times, whether it is wired or wireless. Customers don't want to be associated with headlines like breach or attack," Lane stressed.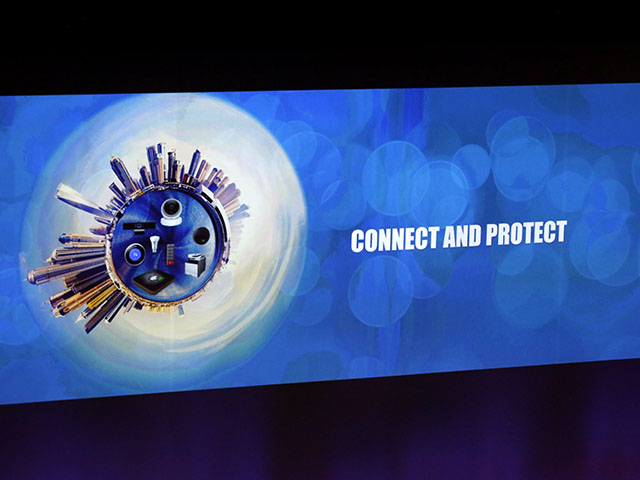 Policy and profiling
Next up was Aruba ClearPass. Dominic Orr, the president of HP Enterprise (HPE) Aruba, pointed out that it was essential in a digital workplace that enterprises are able to change existing security policies quickly. No less important is that they are able to enforce underlying infrastructure changes on-demand, and thus a common policy framework is needed in order to protect business resources.
To this end, the company highlighted its new Aruba ClearPass Policy Manager 6.6 release, which allows security operations teams to create policies that adapt to the growth of Bring Your Own Device (BYOD),as well as the challenges expected from the emergence of IoT.
More technically, ClearPass 6.6 enables custom device profiling for any uncategorised connected device, multi-factor authentication on mobile devices for network usage, and deeper forensics into security incidents. According to Aruba, as a result of its seamless integration with next-generation firewalls from Palo Alto Networks and multi-factor authentication partners, Duo Security and ImageWare, ClearPass enhances device, network and app threat protection in real-time.
You shall not pass
During the demo sessions, it was Aruba ClearPass that was responsible for the most cheers, and a couple of gasps, as the Aruba team took to the stage to identify who was currently connected to its network at the event, break down those logged in by device and OS, and identify the person consuming the most bandwidth.
With a video camera trained on the guilty party, and his reaction, he was neatly cut off from the network within a couple of minutes. Besides from eliciting knowing chuckles, it also showed how easily an enterprise can identify that employee, who spends their days torrenting and watching YouTube videos while at work.
Beyond the breakdown of the tools, next to come were our one on one interviews with Dominic Orr and with Chris Kozup, which yielded a deeper look into how technology has brought us to this point, and the changing face of the workforce, respectively.