BUSINESS NEWS SPONSORED BY DELL E-SERIES 24" MONITORS FROM DCC: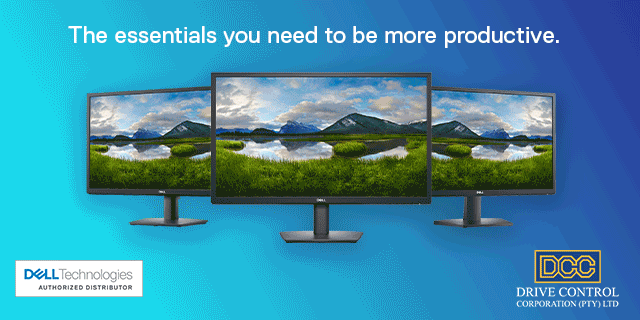 To ensure that more South Africans have access to fast and seamless connectivity, Openserve, SA's largest network infrastructure wholesale provider has introduced the Web Connect and Prepaid Connect fibre offerings, giving customers more options to pay less for fibre connectivity, with the flexibility to only pay for what they need.
The Prepaid Experience
Openserve's Prepaid Connect offering offers customers a new way to connect to fast and reliable uncapped 20Mbps home fibre internet with no contracts, no credit checks, and no hidden charges. Through the Prepaid Connect offering, customers only pay for connectivity when they need to connect. The Prepaid Connect bundles are suitable for homes in underserved areas, providing an affordable alternative for them to be connected.
To buy Prepaid Connect internet-only services, customers will order the prepaid bundles on the Openserve website or via the website of the Internet Service Provider (ISP) of their choice. Once the payment has been approved, Openserve will activate the data bundles. Customers will also be able to order a prepaid access line from their ISP, and they will process the installation order to Openserve. Once the line has been activated, Openserve will notify the ISP and the end customer can load their bundles.
Openserve's Chief Commercial Officer, Phila Dube says "Prepaid Connect provides households with the flexibility of how and when they pay for internet access. This is just one of the ways Openserve is making fibre more accessible, whilst creating a customised experience and giving customers more options to choose from."
The Web Connect Experience
While the number of connected homes in SA continues to grow, there are still underserved areas. Through Openserve's Web Connect, customers can pay less for uncapped fibre and receive line speeds of between 10Mbps to 20Mbps with installation and a free Wi-Fi-enabled device included.
"Through continuous innovative product development, as Openserve, we want to increase fibre connectivity rates across South Africa, especially in parts of our country that are underserved. By providing affordable fibre through Web Connect, we can connect more homes, giving access to seamless connectivity at a minimal cost. "
Web Connect offers affordable connectivity and customers can save on costs as Openserve provides free installation. Openserve is also offering Web Connect customers a free one-month fibre experience once their home has been connected to the fibre network. After 30 days, the customer must contact an ISP to stay connected. Openserve will also install a Wi-Fi enabled device at no cost.
By purchasing the Web Connect offering, customers will be automatically entered into a lucky draw and stand a chance to win 1 of 2 Huawei Mate 40 Pros smartphones.
To find out more about Web Connect and all other fibre deals, download the Openserve Connect App or visit www.openserve.co.za; and contact your preferred ISP for more information on Prepaid Connect.