Business News sponsored by the Samsung Galaxy S22 series: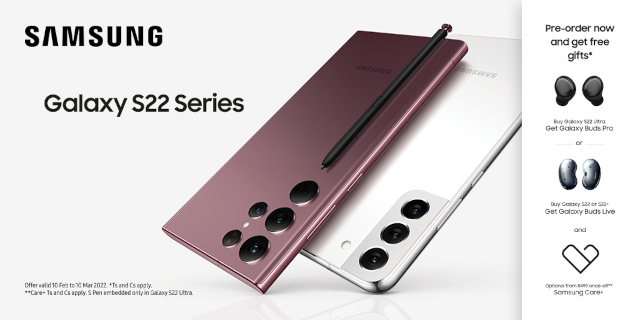 Are you finding it difficult to handle the up and down weather we've been having lately? Or maybe you feel like your allergies are getting worse, and you're spending more money on over-the-counter medication to deal with the symptoms?
Investing in a smart air conditioner may be the best solution. Improving the air quality in your home along with its positive knock-on effects could be a game-changer. Air conditioners, such as the LG ArtCool, are ideal for household use across different seasons and make life more enjoyable, all at the touch of a button.
Here are a few noteworthy benefits of air conditioning that will result in a happier home.
Clear the way for better air all year long
It's worth trying to control common indoor pollutants as this helps minimise health concerns that may show up in the form of irritated eyes, a tickly throat, blocked nose, headaches, dizziness, and fatigue. Particularly applicable to those of us that suffer from asthma or allergies, the simplest way to tackle physical discomfort is to eliminate exposure to allergens and pollutants.
Considering that allergy and asthma sufferers are likely to feel worse when pollution levels are high, keeping indoor air allergen-free should be a top priority. The LG ArtCool directly addresses this need for purified air with its Ionizer releasing over 3 million ions that sterilise the air going through the air conditioner. This process disinfects up to 99% of bacteria within 60 minutes.
Get quality shut-eye
Getting a full night of restful sleep is essential to every process in the body, as it affects our physical and mental functioning, our ability to fight disease and develop immunity, and our metabolism. As such, closing the windows in our homes and relying on air conditioning to purify the air is critical in keeping our health in check.
On top of this, we tend to sleep better in colder conditions, so make sure to keep your bedroom cool. While the recommended ambient temperature in our homes should be between 20°C and 22°C, most doctors recommend keeping the thermostat set between 15.6°C and 19.4°C in the bedroom.
To this end, the ArtCool's Inverter Compressor has been designed to constantly adjust the compressor's speed to maintain desired temperature levels while conserving energy and expelling air faster and further.
Reduce noise levels
Studies show that noise pollution significantly increases stress. Many home appliances can output a lot more noise than you realise, especially older models. A common misconception is that air conditioners are particularly noisy, but this is no longer the case with smart appliances. As an example, the unique skew fan and Inverter Compressor of the ArtCool have succeeded in eliminating unnecessary noise.
No more insects
Because windows are being kept closed and the air is cool, the pesky presence of insects will be minimised. The result? No more itching and scratching!
It can be easy to overlook, but clean air in your home can lead to a range of health benefits. You'll be amazed at how much better you and your family feel with the addition of an innovative air con.