We provide a quick roundup of the key stories gripping the tech world this month, as the HTC One (M8) launches in SA, Microsoft SA name its new MD and Amazon battles to keep its drones in the air.
IDC report details PC market rebound despite decline
The International Data Corporation (IDC) has detailed 2014's second quarter results for worldwide PC shipments, totalling 74.4 million. The total reflects a year-on-year decline of -1.7%, but is also the smallest margin of decline since the second quarter of 2012. Topping the vendor shipment list were Lenovo, registering a 19.6% market share and 15.1% growth from 2Q 2013. Following Lenovo are HP, Dell, Acer and Asus, with Acer being the only top five vendor with negative growth of -2.5% from 2013.

IBM announces $3 Billion research initiative
IBM has announced that it will be investing close to $3 billion on two distinct research initiatives over the next five years. The first will focus on the physical challenges facing scaling techniques for semiconductors, with the second directed at developing new alternatives to post-era chips. This seems a fairly apt move, considering that if the theory of Moore's Law is believed to be true, it would inherently stand to reason that companies will soon have to focus on new alternatives to standard chip forms.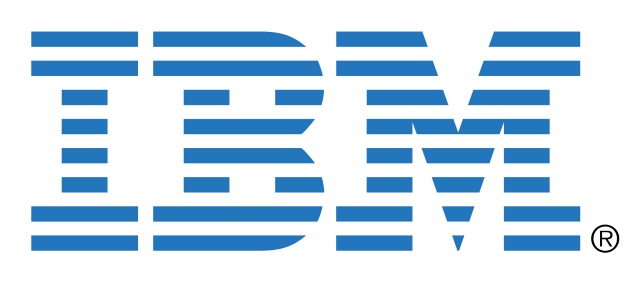 Microsoft SA name Zoaib Hoosen as new MD
Microsoft South Africa announced a change to its top leadership position, with Zoaib Hoosen assuming the role of managing director from outgoing MD Mteto Nyati. Hoosen joined Microsoft in 2010 as the enterprise and partner group director, before being promoted to CEO in 2013. Nyati will now be moving into the position of Microsoft's general manager for the Middle East and African emerging markets region, while Hoosen will continue to focus Microsoft's local business.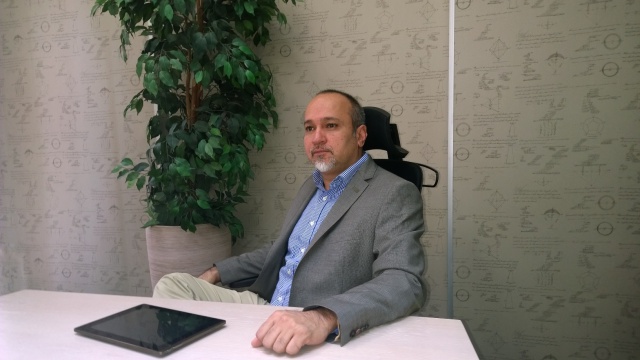 MTN unveils new African cooling system
In an effort to reduce its own carbon footprint, MTN has unveiled Africa's first concentrating solar cooling system designed to power a select range of datacentres. The cooling system was conceived by Reach renewable and AOS consulting engineers, and makes use of Linear Fresnel Concentrating Solar Power (CSP) technology that harnesses heat generated from the sun, with a maximum cooling capacity of 330 kW. The CSP system adds to MTN's current green initiative, having been awarded with South Africa's first silver certified green building.
MasterCard launches MasterPass locally
MasterCard marked its first foray into the Middle East and Africa (MEA) by launching its MasterPass in South Africa. The digital wallet, which was launched internationally last year, is aimed at offering users a quicker and secure checkout when shopping online, by accessing their preferred digital wallet and authenticating a payment with a secure PIN. Standard Bank is the first local bank to offer a digital wallet with its iOS, Android and BlackBerry MasterPass; other local partners include SAA, Takealot.com and Plankton.mobi.

Gartner says the physical location of data will soon be irrelevant
According to a recent report from market research company Gartner, the physical location of data will slowly become irrelevant, making way for a hybrid combination of legal, political and logical location which will be favoured by most organisations by 2020. Gartner asserts that this change will largely be fuelled by Edward Snowden's revelations regarding the NSA surveillance scandal. Gartner's report added that organisations will be using multiple location types and service delivery models to address data residency and sovereignty issues in future.

Samsung cites Chinese competitors for quarterly sales dip
Samsung has been the leading smartphone manufacturer for the past few years, but the South Korean manufacturer has lost some ground in mobile sales for 2014's second quarter, dropping by nearly 24% and posting a total $7.1 billion. Samsung cited competition from its Chinese rivals with low-cost alternatives as one of the main contributors to this drop. Analysts state the manner in which Samsung addresses these cost issues could ultimately shape the way forward for the industry. It could be good news for consumers, who might see cheaper price tags on premium devices over the next few years.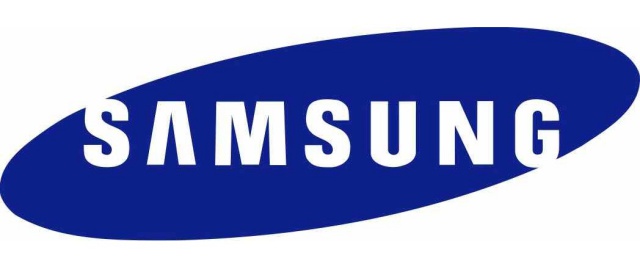 Amazon seeks freedom from FAA's drone restrictions
The ability to deliver purchased items from Amazon via its Prime Air drones is still a contentious issue, with the US' Federal Aviation Administration (FAA) standing firm on the flight of commercial drones within American airspace. As a countermeasure, Amazon has submitted a petition to the FAA with two main objectives in mind. First, to use their Prime Air drones in a commercial capacity, and secondly, to freely test their various drone prototypes within their own research facilities.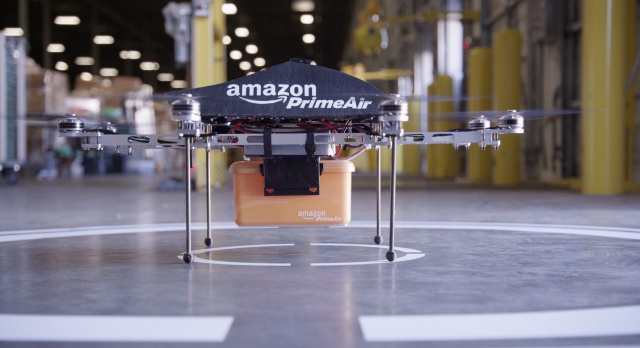 Lenovo Financial Services lands in SA
Lenovo has launched their new financial services (LFS) offering in South Africa, with the PC manufacturer now turning its attention to providing cost-effective solutions for local SMEs and enterprises. According to Lenovo, businesses often neglect the implications of start-up costs, with 80% of costs being incurred during the initial purchase. To that end, LFS offers a subsidy of up to 20% on equipment expenses along with asset tracking, excess-free insurance and a dedicated online portal as part of the LFS solution.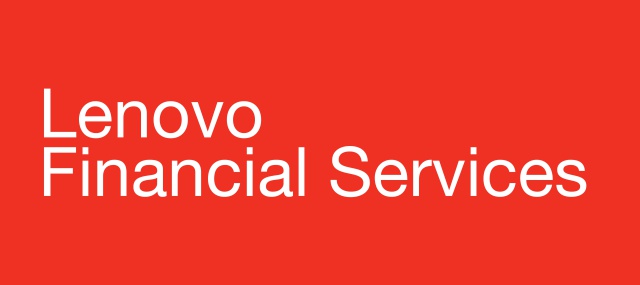 Apple and IBM partner to target new business customers
Apple and IBM have announced a product sales partnership where the two giants will target new business customers by utilising shared solutions. In the past Apple adopted a strategy of targeting everyday users, which resulted in their devices slowly infiltrating corporates as many companies adopted a BYOD policy. Now Apple is enhancing its pervasive solutions, with newly packaged iOS device offerings from IBM, and iOS tailored IBM cloud services.
HTC launch One (M8) in SA with new fulfillment partner, Brightstar
HTC has officially launched its flagship Android smartphone, the One (M8) in South Africa. The launch also coincides with HTC new local fulfilment partnership with Brightstar. The Taiwanese manufacturer's presence in SA has been rather hit and miss in recent years, but Brightstar is hoping to change all that with a dedicated PR, marketing, sales and logistics team. HTC has also partnered heavily with local service providers, Vodacom and MTN, both of which have already begun selling the One (M8).