Business News sponsored by Republic of Gamers ROG Zephyrus M16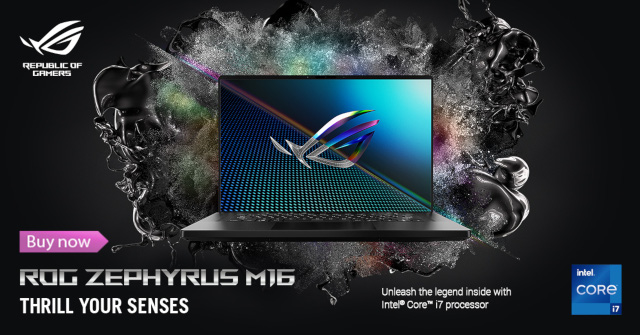 The World Women Leadership Congress & Awards (WWLC) serves a vital role in the promotion of female leaders around the globe. It honours the strategic and influential roles various women play in the development of the modern economy, technology, and administrative methodologies.
This year, the organisation recognised Canon South Africa's Regional Sustainability Compliance & Certification Manager, Isabella Daly, as one of the top 14 female leaders from South Africa. Daly shares the prestigious accolade alongside other influential powerhouses, such as Mamor Capital CEO Mamokete Ramathe and Elle International CEO Chelsea Hornby.
"I feel very honoured to have received such an award," Daly says. "Especially since sustainability is a challenging field and quite often misunderstood by businesses. So, it's humbling to know that bodies like the WWLC recognise and seek out the individuals in this field who stand their ground and let their voices be heard."
Having been involved in sustainability for over two decades and holding a Bachelor of Arts in Environmental Management, Daly believes a sustainable organisation simply makes good business sense. "Having a sustainability focused business will complement both growth and sales," she says. "It helps secure profits, job security, business stability, as well as a better future for our children. Essentially, our planet needs to achieve the three pillars of sustainability balance: business, society, and environment, since this ensures a good life for both the present and the future."
However, Daly believes sustainability strategies are only effective when supported and backed by the entire organisation – otherwise, they're just "window dressing". Fortunately, she's supported by Canon, a company that shares the same passion about the topic as she does.
"From the start, I was captured by Canon's philosophy of kyosei, which means 'living and working for the common good'," Daly says. "We walk the talk and do it right from the start. You need to ensure the foundation is right before you embark any further in the journey."
While Daly finds diversity and opportunities exist in the sustainability industry, she does feel there is room for improvement and the promotion of women in leadership positions. She adds that there needs to be more done in terms of support and development of women wanting to build a career in sustainability.
Highlighting her own mentors, Daly mentions her late mother Edith, who pushed and encouraged her to follow her dream, as well as environmental activist Erin Brockovich. She states that after watching the film and finding out more about Brockovich, her path towards sustainability became clearer – a decision she hasn't regretted.
"It's challenging but satisfying when you witness a lightbulb go off as an individual finally grasps the concept of sustainability," Daly says. "It's not just about trees, plants, flowers, and animals – it's so much more."