WD has expanded its commercial consumer personal cloud solutions with the My Cloud EX2, a high-performance two-bay network attached storage (NAS) system.
True multitasker
The EX2 boasts several data management and security features to allow customers to select their preferred methods for managing and protecting their movies, photos, music and digital files. Users can use their My Cloud EX2 to centralise and back up all of their computer and notebook data with WD SmartWare Pro for PC, and Apple Time Machine for Mac users.
My Cloud EX2 provides several capacity options for customers to choose from, including a diskless enclosure allowing users to build their own NAS with the drives of their choice, as well as populated systems in 4 TB, 6 TB or 8 TB capacities. Additionally, users can fit USB 3.0 hard drives to the USB expansion ports on the EX2. The populated NAS features WD's Red hard drives, which are powered by NASware 2.0 technology, providing protecting of customer data in the event of a power loss or disruption.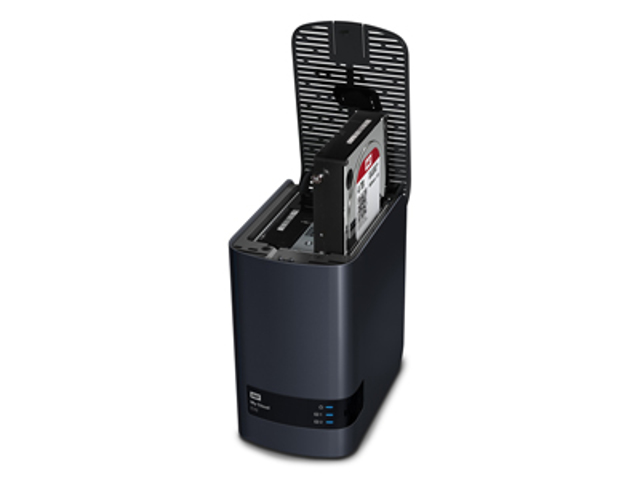 Up in the clouds
The EX2 makes use of WD's My Cloud mobile and desktop app to provide anytime, anywhere access to the entire My Cloud product family. The mobile app integrates major public cloud services to enable users to transfer files from their Dropbox, SkyDrive or Google Drive accounts and is compatible with most iOS and Android devices. The desktop app similarly offers users the ability to navigate, control and share digital files from virtually anywhere.
Price and Availability
My Cloud EX2 is currently available at select retailers and the WD online store. Consumers can expect to pay an estimated R3 000 for the diskless version, R4 700 for 4 TB, R5 800 for 6 TB and R7 700 for 8 TB, with a limited two-year warranty included with your purchase. The WD My Cloud mobile app currently is available for download for free from the Apple App Store and Google Play Store.