Nissan tries to appeal to a large variety of car buyers with the Juke, ranging from hatchback buyers through to SUV fans. Does this make the Juke 1.6 DIG-T AWD CVT a jack of all trades or odd-looking master-of-none?
In terms of styling the Juke looks unlike any other SUV on the road, with its 'bullfrog' looks making it immediately recognisable in your rearview mirror. On the inside, the car feels more like a conventional SUV though, thanks to a high seating position, excellent visibility all round, and large cantaloupe-sized side mirrors that provides an eagle-eyed view of oncoming traffic.
The only criticisms we have of the interior is that the seating space for rear passengers is a bit cramped, and that with just 250 litres loading space, the boot is quite small. In fact, you are able to load more luggage (265 litres) into the boot of Nissan's Micra hatchback.
Propelling the Juke forward is a 1.6 DiG-T (direct injection, turbocharged) engine that produces 140 kW at 5600 RPM and 240 Nm of torque at 5000 RPM. The car employs Nissan's CVT transmission to send power to all four wheels via an 4x4i AWD system.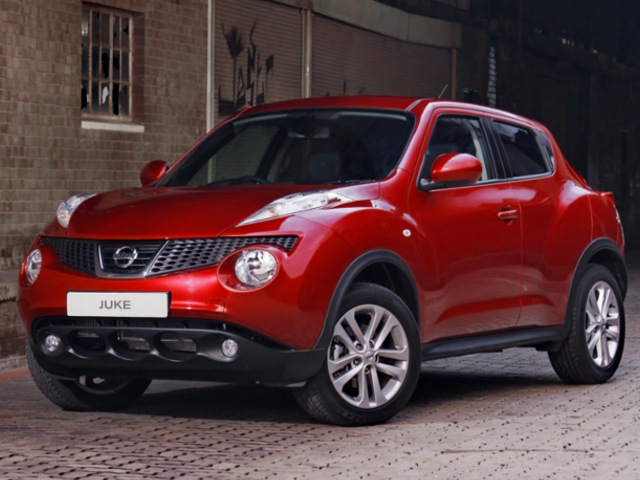 The 1.6 DIG-T powerplant packs enough grunt to deliver some zippy acceleration.
Impressions of the CVT auto star
During our brief review period (one week), the Juke's CVT gearbox left us impressed, as it always delivered immediate acceleration whether we wanted to overtake or needed to maintain speed whilst ascending a steep hill. If you are craving a more involving drive, the driver simply slides the gear lever to the right, which enables you to flick the gear lever up or down to change gears manually.
Drivers can also alter the responsiveness of the engine to your throttle input via the drive mode selector on the centre console, which enables drivers to switch between Sport, Normal and Eco.
Whilst driving in normal mode, acceleration is snappy enough. When you opt for Sport mode however, the responsiveness of the engine simply kicks up a gear. The downside of this immediate shove is that our combined-cycle (town and highway driving) fuel usage shot up to 10.2 litres per 100 km.
We did manage to lower the average fuel usage significantly to 8.5 litres per 100 km via the Eco mode. Within this mode, the Juke is noticeably slower to react to your throttle inputs, taking off and accelerating a great deal slower compared to the Sport and even the Normal driving modes.
Getting to grips with the AWD system
Nissan's all-mode 4x4i AWD system distributes up to 50% of the car's torque between the front and rear wheels via a torque vectoring system. This system is meant to keep the driver in control on those rain soaked tar roads and dirt back roads, and not for serious bundu-bashing sessions in Navara, Hardbody or Pathfinder territory, due to a lack of low range, difflock and 4 x 4-like ground clearance.
More useful within your daily commute is that the torque vectoring system also manages power between the two rear wheels via an electronically-controlled coupling, with the specific aim of reducing understeer while cornering. We felt that the Juke was particularly surefooted when travelling fast through the bends, though admittedly is not as entertaining to fast compared to a normal hatchback.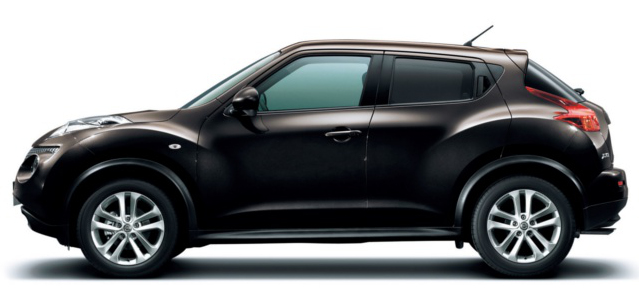 The Juke offers hatchback like looks, wrapped up in a compact SUV package.
To the point
The Nissan Juke 1.6 DIG-T AWD CVT offers one of the best automatic transmissions we have come across in the smooth-as-silk CVT, along with oodle amounts of grip thanks to its all-wheel-drive system. You also get SUV practicality within a head turning package. This makes the Juke the jack of all trades that unfortunately carries a princely pricetag of R322 500.
Pros:
A unique design that stand out from the rest of the SUV crop.
Drive mode selector works well.
Is relatively economical in eco mode.
Competent all-wheel drive system.
Can change gears manually.
Cons:
Space is a bit cramped in the back for rear passengers.
Boot is small.
Not as fun to drive fast in the bends.

A unique design that stand out from the rest of the SUV crop; drive mode selector works well; economical in eco mode; competent all-wheel drive system; and you can change gears manually.

Space is a bit cramped in the back for rear passengers; boot is small; and not as fun to drive fast in the bends.