PREVIOUS ARTICLE
NEXT ARTICLE
NEWS
Internet usage linked to depression
By
Ryan Noik
17 May 2012
|
Categories:

news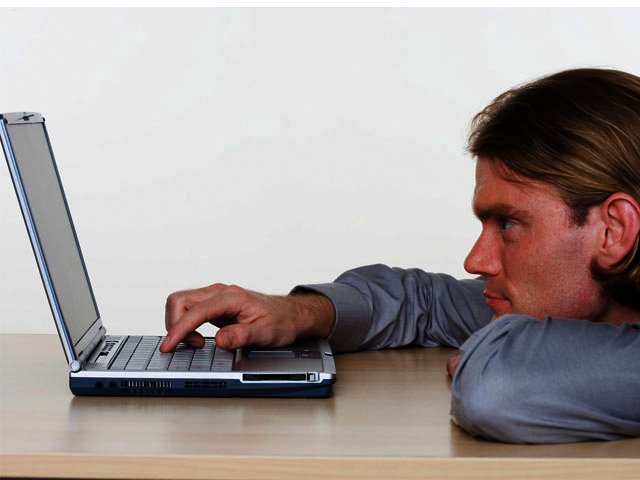 Can the internet cause you to become depressed? This is the question that has once again been raised, as the internet has come under the spotlight as being a potential cause of depression.
According to
Gizmodo
, the study was based on 216 college students who were prescreened for depression before then surveying how they used the internet. Two groups of students emerged: 30% who were found to "meet the minimum diagnostic criteria for depression" and who followed certain internet usage patterns, and the rest of the students who did not follow those same patterns and were not found to be depressed.
Out of this, it was determined that those students who were depressed tended to more frequently use instant messaging or email, repeatedly switched between programmes, and made far greater use of file sharing applications.
Depression danger
The
website
quotes Sriram Chellappan, a researcher from Missouri University of Science and Technology, in explaining that "depression is often associated with distractibility and unsustainable attention spans, so it makes sense that the depressed students jumped around more from page to page. Instant message and email blasting are also understandable in this context; depression is often experienced as a marked feeling of loneliness, so reaching out for human interaction seems a natural response of self-preservation."
This is not the first time though that such a study has been done, nor is it the only one. Chillingly, the conclusion drawn has been the same.
In 2010, a
study
was done in the UK by Leeds University and reported on in the
Psychopathology
journal. Respondents to the survey on which the study was based, in which internet habits were queried, ranged from young (16) to middle aged (51).
A small percentage of these were found to be compulsive internet users, who had substituted social networking sites and online chat rooms for physical social interactions. Additionally, sex, gambling and online community websites featured heavily in their browsing habits.
This group was also found to suffer from depression.
Yet
another study
, this one performed by researchers in Australia and China, drew a similar conclusion: obsessive use of the internet is a factor in depression. In that study, 1000 high school students in Guangzhou, China had their internet use and mental-health status monitored over a nine month period.
Researchers found that respondents who indicated that they had been more addicted to the internet to start were 2.5 times more likely to be depressed than those who did not feel so tied to their computers. More disturbingly, this was found to apply to respondents who did not show signs of depression at the start of the study.
To the point
There can be little doubt that the internet brings a myriad of benefits in its wake; and has substantially changed our lives and the way we do business. However, it's also quite apparent that it can cast a dark shadow if not moderated. However, there is a ray of hope on this front as well.
Gizmodo reports that Chellappan has proposed that new software be developed which would monitor one's internet usage and alert them accordingly.
"The software would be a cost-effective and an in-home tool that could proactively prompt users to seek medical help if their internet usage patterns indicate possible depression. The software could also be installed on campus networks to notify counsellors of students whose internet usage patterns are indicative of depressive behaviour," he explained.
To our mind, this could offer an ideal compromise between continuing to reap the far reaching benefits of the internet, while still remaining vigilant to and guarding against its abuse, and the psychological problems that may invoke.
USER COMMENTS
Read

Magazine Online

TechSmart.co.za is South Africa's leading magazine for tech product reviews, tech news, videos, tech specs and gadgets.
Start reading now >
Download latest issue

Have Your Say
---
What was the top tech news story of 2017?
Bitcoin's surge (

70

votes)
The rise of A.I. (

23

votes)
The WannaCry ransomware attack (

12

votes)
#DataMustFall (

28

votes)
The iPhone X gets unveiled (

18

votes)
All the new VOD Streaming options (

1

votes)
The Nintendo Switch is released (

10

votes)
The success of SpaceX (

19

votes)