Over the past few years the in-car satnav, or GPS market as we prefer to call it, has exploded in popularity, with the main manufacturers each bringing out a slew of new devices to compete for the GPS crown. The compact, windshield mounted devices are now so prevalent that you'll be hard pressed to not spot one doing duty in a car on your way home.
TomTom has been at the forefront of GPS innovation in recent years, with its LIVE services turning its new GPS's into smartphone-like devices. Ditto for their new GO 1000 LIVE.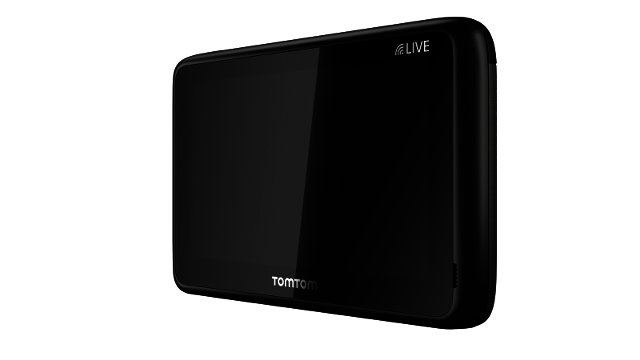 Design
While GPS devices aren't usually known for their looks, the GO 1000 LIVE is no ugly duckling, with the device featuring a sleek black finish at the front and a metallic cover at the back. Rounded corners also helps to give the device a slightly friendlier look, but apart from this it doesn't deviate from the standard GPS form factor.
Taking a look at the display, we find a capacitive 4.3" touch-screen sporting a resolution of 480 x 272, quite standard for an in-car satnav. While its specs might not be overly exuberant, the display treated us well, providing a colourful screen and ample brightness in both night and day-time driving conditions. The display was also highly responsive during most of our time with the device, experiencing only minor hiccoughs.
The power of magnetism
One of the most annoying issues with GPS devices today, especially on our pothole riddled roads, is that flimsy mounting brackets can't always keep a grip on them, causing them to come crashing down from their cradle, or the cradle and all taking a tumble. With the GO 1000 LIVE though, TomTom has introduced a sturdy new magnetic holding mechanism for the device.
Attaching the mounting bracket to the windshield remains largely the same, but the suction cup on the new model definitely felt much sturdier. However it is now much easier to mount the device itself to the bracket, given that both are now magnetic. This means you can simply leave the bracket installed and snap in the GPS whenever you're ready to go.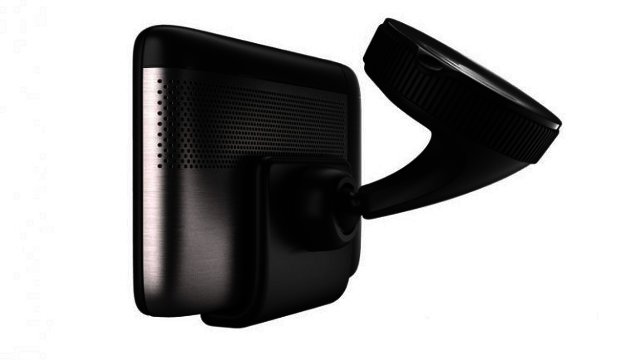 Sensible GUI
TomTom introduces a somewhat updated menu system and GUI (graphical user interface) with the GO 1000 LIVE, one which we enjoyed a lot. Options on the menu are now organised much more logically, with the six most often used options appearing on the main page.
Users can also place shortcuts to frequently used buttons onto their driving display, a very useful option. A long distance driver may want to have a one-tap solution to finding the closest fuelling station, while someone with an in-car kit may want to be able to mute the audio at a moment's notice.
In general, the GUI on the TomTom was an easy to use affair, with large clear lettering showing what's going on around you, a sensible QWERTY keyboard layout and a generally clean cut offering. Not too many bells and whistles to distract, although the user can add them if they wish.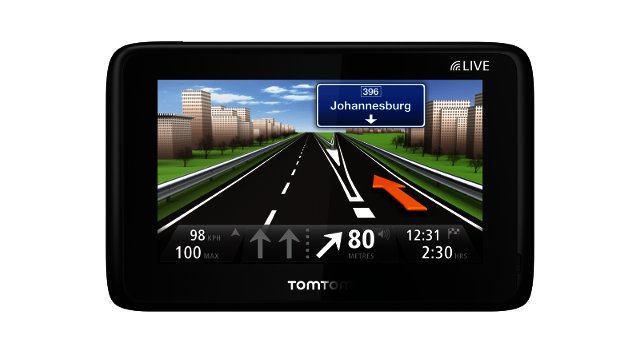 Features
The main attraction of any of TomTom's LIVE branded devices, is of course the included LIVE real-time traffic services, which is where the GPS clashes are being decided today.
TomTom's offering gives users access to a variety of features, the most useful of which is undoubtedly HD Traffic. This feature displays the amount of traffic it detects on surrounding roads by overlaying yellow, orange or red onto the roads as seen on the GPS display. The feature will also give drivers the option of choosing an alternative route if one is available.
TomTom's new traffic monitoring system also works differently than the TMC-FM system utilised by
rival companies
. In South Africa, traffic information for HD Traffic is provided via a deal between TomTom, Tracker and TrafficNet. Tracker has more than 100 000 vehicles in South Africa fitted with their SkyTrax tracking solution, which provides real-time feedback on traffic situations. Combined with the information received via TrafficNet, provider of traffic news for e.tv and Classic FM amongst others, traffic information is refreshed every three minutes.
While extremely useful, the system is by no means foolproof, so don't expect it to act as the gridlock messiah, it's merely a helping hand.
Moving on to some of the other useful features included with LIVE, we find Mobile Speed Cameras, which informs you of speeding cameras along your route, Local Search with Google, allowing for quick in-car browsing and Weather, which gives drivers a five-day weather forecast.
Local Google searching proved its worth once more, with drivers able to search the surrounding area for anything from "pizza" to "dentist office" and receiving reliable results. It's amazing how easily this system works, with the TomTom automatically turning your search query into to-the-dot traffic directions.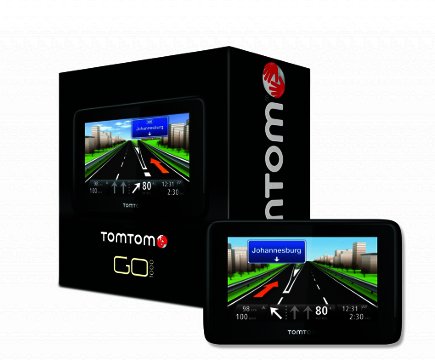 Conclusion
The TomTom GO 1000 LIVE is definitely one of the best GPS devices we've ever tested. It includes all the features you could want, sports an easy-to-use menu system, and most importantly, gets you where you need to be. The device is available for a recommended retail price of R3999, which includes one year of LIVE services for free. That gives owners a full year to figure out if they truly need LIVE services, and if they do, subscription fees are charged at R499 for the second year.

Live traffic services, google search on the go, and speed camera monitoring.

Renewable subscription fees