The original Gran Turismo was released in 1998 on the PlayStation, sporting almost 200 cars to drive, an amount unheard of then.
Now in 2010 after an epic waiting period as well as numerous delays, Polyphony Digital and Sony Computer Entertainment (SCE) have brought the latest incarnation of the most prestigious racing series to the PlayStation 3 (PS3).
Boasting a line-up of over 1000 cars that can be raced on 71 tracks within 26 different locations - all in glorious high-definition (HD), makes this title the automotive equivalent of Viagra that will appeal to any car lover's fantasy.
But does it still take the chequered flag when it comes to racing simulation titles or has it, in lieu of new competition, surrendered its racing crown?
GT Life
To kick things off is the normal Arcade mode for those wishing to jump right into the driving seat of single player racing, hard-to-master drift race, two player head-to-head battle or a time trial.
However the bulk of the game's activities lie within the overarching main mode dubbed GT Life. Within this mode you learn the ins and outs of racing via the licence tests, as well as partake in what is certainly the heart of any GT game - buy your first wheels, race, upgrade it, purchase a better ride, race etc etc.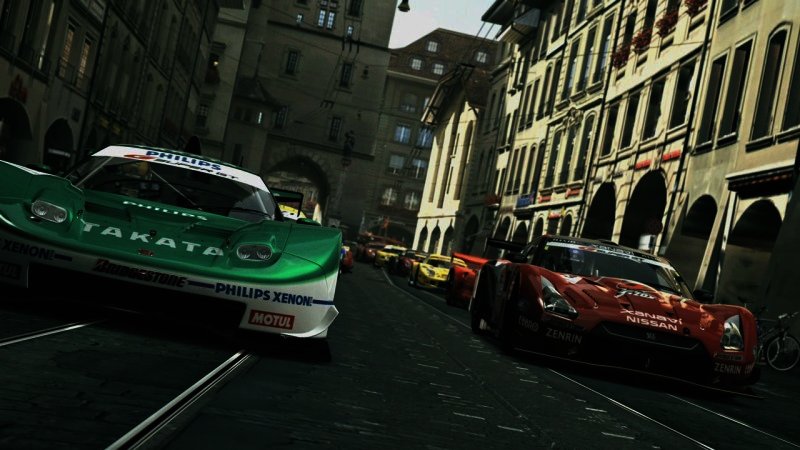 The licence test aren't simply for newcomers to the GT franchise, as completing them will earn you experience points that in turn will level you up. This will unlock new Special Event driving schools, which will give you a chance to improve your racing skills by learning from some of the world's best drivers. After reaching level 2 for example you unlock the NASCAR School run by four time NASCAR Series Champion
Jeff Gordon
, which will teach you how to get to grips with the V8 racing beasts as well as the different get-in-the-slipstream driving style involved with this type of race.
These racing schools exposes you to a broader spectrum of driving events and vehicles that adds to the game's overall appeal, as well as to the time you'll spend racing and completing licences to be able to unlock them.
Different modes
Most of the racing action in GT Life takes place in either the A spec or B spec modes. In the former you get behind the wheel as a driver, to increase your level by challenging a variety of racing events. Winning races in the beginning of the A spec mode is easy, as the perfect racing line to take is indicated to you on the track along with all the breaking- and deceleration zones. As you progress through this mode though, the AI cars get faster and more aggressive and your racing line handy-cap will disappear, making the winning of races a far more challenging affair.
Within the B spec races you assume the role of the director of a racing team and give commands in races to your AI-controlled driver, such as maintain pace, increase pace and overtake. This might not be nearly as exciting as racing yourself, but it certainly is a lot more difficult to win races, since you are relying on the driving skills of someone else.
Your created driver's skill starts off at a really unimpressive level and improves as you complete more races, noted by the drop in the amount of profanities you'll be shouting at the TV. Later on you'll also be able to add a second driver, with the game allowing for up to six drivers in your racing team. It serves as a nice break from the normal racing action and also makes the gameplay more challenging thanks to the strategic thinking involved.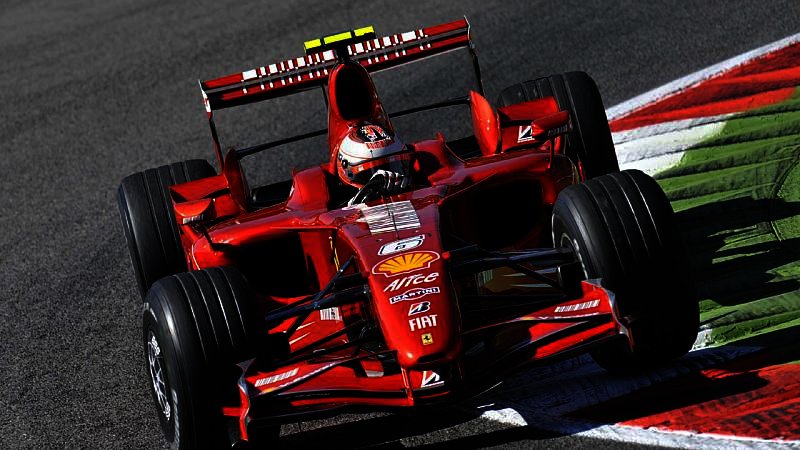 Sound and graphics
Although the HD visuals are stunning the music soundtrack of the game isn't really, as the uninspiring smooth jazz music comes across as really cheesy.
Unlike the excellent soundtrack used in
Need For Speed Hot Pursuit
, this one doesn't add anything to the racing action, being more suitable for mood music in a restaurant or elevator.
But it's the on-screen action which takes precedence over the music and the game's graphics will not disappoint in that regard, seeing that GT5 boasts full HD (1080p) visuals and incredibly high-detail on all the vehicles and tracks. Simply put, if you want to see something more real, you have to watch racing events on DStv's Supersport HD channel.
You are able to scratch your paintwork and dent your bodywork, with real-time damage being integrated in the game for the first time. The cars do get damaged as you crash into other cars or parts of the track, but it doesn't seem too realistic though as there isn't really much of a difference in the level of damage when you scrape a barrier at 90 km/h or hit a wall at a higher speed. Plus there's also little noticeable change in the actual handling of the car when it gets damaged, although the game's in-game display indicates the damage inflicted and your lap times will take a slight hit.
The game's loading times though are noticeably longer than other racing titles such as
Need For Speed: Shift
, even for short driving sections such as a licence test, which can be frustrating at times.
Beyond the vista of the in-car racing cam
Real car enthusiasts will appreciate the Gran Turismo TV/ Museum, which enables you to watch and download TV programs from all around the world on cars and car racing. You have to be connected to be signed into your PlayStation Network (PSN) account to be able to download shows, a lot of which are pay per view.
What's really cool about this feature of the game is that it allows you to convert some of these videos in order to share them with and watch them on your PlayStation Portable (PSP). This conversion and transfer process does take a bit of time, but when its done you'll be able to watch them in the car on route to your holiday destination, before arriving there to connect your PS3 and popping in GT5.
Also worth a mention is the fantastic Photo Travel mode within GT Life. It enables you to place your favourite cars in one of a number of beautiful environments from around the world (such as San Galgano Abbey in Italy) and take very life-like snapshots of it for your photo gallery. Rather than simply just placing the car and taking a basic pic, the developers have included a virtual camera that is surprisingly rich in functions.
We particularly liked the filters which add to the realistic feel of the shots, with our favourite being the Partial Color filter, which makes the surrounding environment appear in black and white, but leaves your vehicle standing out in all its colourful glory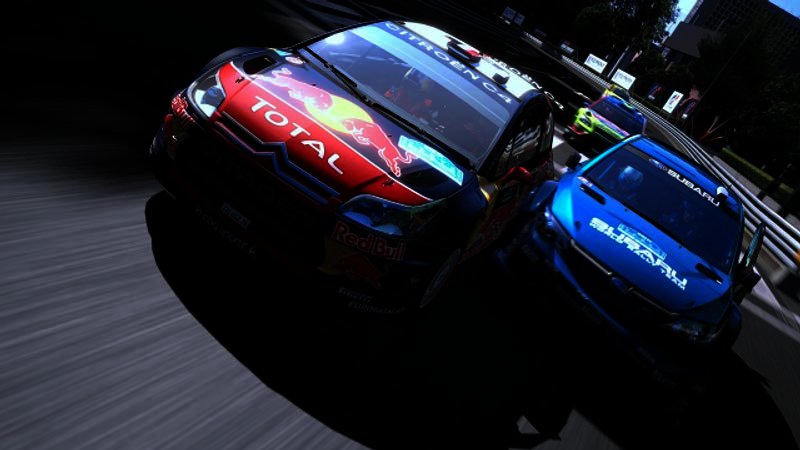 .Final word
Gran Tursimo 5 employs the power of Sony's PS3 to bring about the best looking racing title bar none, with developers Polyphony Digital making sure that there is a very extensive list of cars and tracks on offer. The new race damage functionality and the ability to put yourself in the team boss seat, dishing out racing orders adds to the game's challenge.
Is it still king of the driving simulation racers? The short answer is yes, the long answer - hell yes! Is it perfect? No far from it, but like its tagline promises, it is the most realistic racing title available boasting the best graphics and most realistic car handling. You can get it for a recommend retail price of R699.
Pro
Superb graphics, large amount of variety in cars and tracks, you can be a racing team director, amazingly in-depth Photo Travel mode.
Con
Long loading times and cheesy game music.
Verdict
The game's graphics and gameplay is great, with only the long loading times and its elevator or restaurant mood music detracting from the overall presentation. The variety of races, cars and tracks will keep you entertained 'til well into the new year.