Although there have been other contenders such as EA Sport's MMA, THQ's UFC Undisputed franchise is still the go-to series for mixed martial arts (MMA) fans. The latest title in this series, UFC Undisputed 3, enters the virtual octagon looking to make the competition tap out.

If you've grappled with UFC in the past, you'll know it's not the easiest control scheme to get a grip on. So those new to the phenomenon of MMA will appreciate Undisputed 3's choice between using the regular controls and a beginner-friendly control scheme, sporting easier grappling mechanics and ground work.

Fans of the series might turn up their noses at the thought of simplified controls, but along with the really extensive tutorial system, the new control scheme makes life a lot less complicated for casual fighting gamers more used to button-bashing combos than the authentic, tactical and far more engrossing style on offer within UFC.

Another new feature we loved is the revised submission system, which makes winning fights by submission, or avoiding having to tap out to such a manoeuvre, more rewarding and less of a hassle than in previous iterations. Submission attempts result in a circle-based mini-game popping on-screen. In order to get your opponent to throw in the towel, you have to line up your gauge with his for a short period of time, which in practise is far more intuitive than it sounds.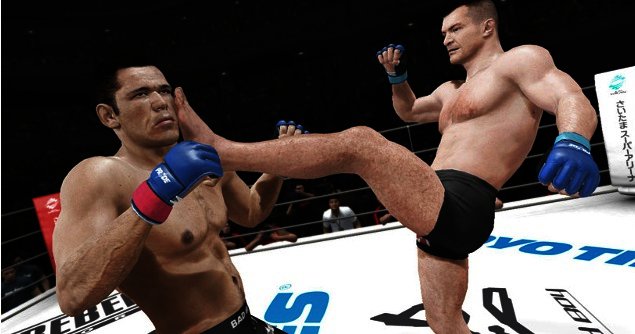 Looks so good that it could hurt for real

Along with engrossing gameplay mechanics, the impressive visual presentation further helps set the tone for matches. Additionally, it assists in immersing players within the world of UFC,
especially as you ascend to the top within the expansive career mode.

This is done via the incorporation of numerous photos in the menu system and video footage in between fights, showing spectacular moments from real UFC fights, as well as interviews with fighters on topics such as what it felt like to win their first fight. Unfortunately, this excellent presentation tends to lead to annoyingly long loading times in between the fighting action.

In terms of graphics, the fighter models in this game are achingly detailed, to the point where even their tattoos would survive being photographed and given to a tattoo artist to replicate. The true-to-life damage system also manages to recreate bruises, black eyes or Rocky-esque cuts to- and swelling of the eyes faithfully.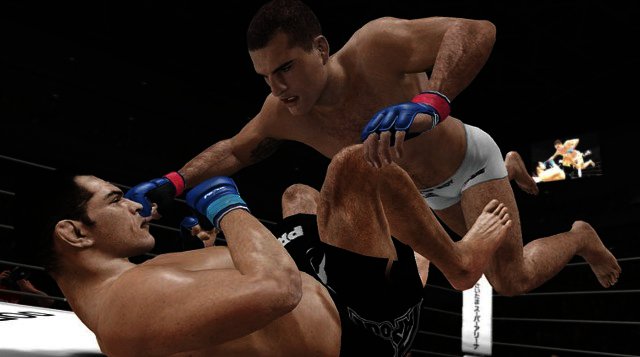 A matter of PRIDE

A bigger drawcard than the life-like fighter models is the new mode introduced within UFC Undisputed 3 called PRIDE. The PRIDE fighting championships kicked off in 1997 in Japan and was governed by one philosophy: the acceptance of any fighting technique from any school in order to be the most realistic combat sport. On 11 October 1997 Rickson Gracie took Nobuhiko Takada on in the first ever Pride main event, with this competition continuing for a decade before it was purchased by the UFC during March 2007.

Within Undisputed 3, PRIDE mode provides you with the change of reliving some of the greatest fights from the Pride organisation or select your favourite PRIDE fighter for staging new legendary battles during the PRIDE exhibition mode. During PRIDE matches almost anything goes meaning you can stomp a fighter on his face, perform soccer kicks or knock a guy out by kneeing him on the head. Only elbow strikes to the head and face are illegal. PRIDE brings another violent dimension to the already brutal UFC series that we really enjoyed and true MMA fans will definitely appreciate.

Conclusion

UFC Undisputed 3 will manage to bring a smile to the face of MMA fans craving authentic presentation, top rated graphics, and challenging gameplay. At the same time, the latest title makes it easier for newbies to don a pair of virtual gloves and put in a mouth guard thanks to the new amateur control scheme and extensive tutorials. A ringside seat will set you back R599.

Pros:

Great graphics and presentation; addition of PRIDE mode, beginner-friendly control system; even with simplified control scheme it is still challenging; and enhanced submission system.

Cons:

Frequent loading in-between matches.

Great graphics and presentation addition of PRIDE mode, beginner-friendly control system even with simplified control scheme it is still challenging and enhanced submission system.

Frequent loading in-between matches.