In the world of luxury audio brands, Bang & Olufsen are near the top. The company's BeoPlay range, although premium in its own right, packages Bang & Olufsen's high end technology with a slightly less expensive price tag. That said, the lush looking H8 on-ear headphones retail for R7 500. At that price, one expects a lot. Thankfully though, the H8 meets expectations head on and delivers exquisite sound to match its enviable design.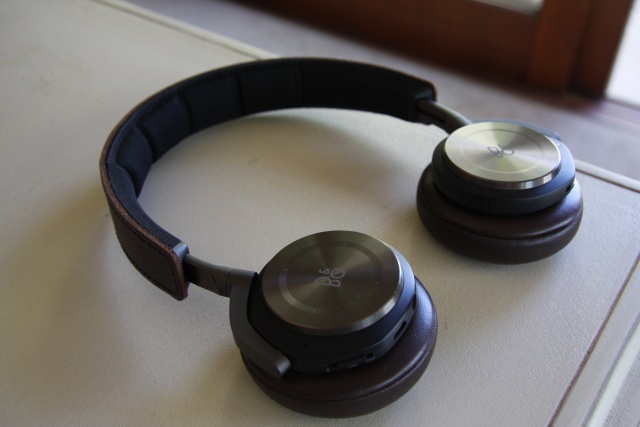 Purpose built
The BeoPlay H8 is one of Bang & Olufsen's top headphone offerings within the BeoPlay range, and throws in a few more features to compliment the sound it delivers. Capable of serving up frequencies ranging from as little as 20 Hz, all the way up to 20 000 Hz. As such, the H8 feels at home whether you're winding down to some Lounge music or getting in the zone with Deep House. Bass heavy music too sounds great on the H8, as Drum and Bass sounds surprisingly crisp and Hip-Hop registering far more nuanced detail than usual. To that end, whatever your music tastes, the H8 can cope quite handily.
The on-ear headphones we've reviewed in the past year have performed ably, but the moment music got cranked up to full volume, the sound got distorted. More specifically, a distracting crackling was heard. I can safely say that no matter the volume level, the H8 produced crisp and clear sound throughout. The BeoPlay H8 then, seems perfect for audiophiles keen on enjoying the complete range of their music libraries.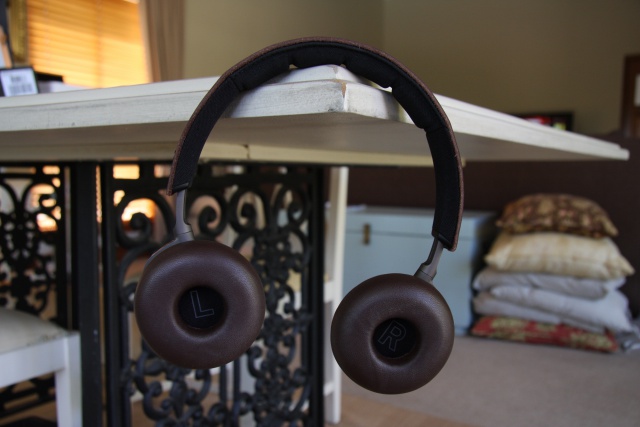 Ready to go
Along with being purpose built to handle any type of music you can throw at it, the H8 is wireless, great when you're on the move or those times you don't feel like dealing with cords. Creating a connection via Bluetooth 4.0, the H8 pairs easily, with no discernable difference in sound quality between wireless and wired (3.5 mm jack) setup.
Powering the wireless functionality is removable 800 mAh battery found in the left ear piece. According to Bang & Olufsen, it can deliver up to 14 hours of playtime when paired via Bluetooth. During my review, it lasted two full days, while listening on and off throughout the course of a normal work day (8:00 AM to 17:00 PM). As such, if you're aiming to take it off wire for a full day of continuous use, the H8 will stand you in good stead.
In keeping with Bang & Olufsen's desire to make the H8 an all round headphone, the left ear cup features a touch interface to play/pause and skip through one's music library. Unlike other high end headphones that go the wireless route, the H8's touch interface is sleek, with no buttons present on the ear cup itself. Instead, wearers tap once on the centre portion to play and pause, trace their finger clockwise and counterclockwise to increase and decrease volume respectively and even a quick swipe forwards or backwards to skip or repeat a track. It does take a few minutes to find the finesse required for operation just right, but such a clean and simple interface is a welcome surprise on a pair of on-ear headphones.
Added to all this intuitive functionality is active noise cancellation. To that end, the H8 renders all outside noise and distractions null and void. If I was looking for a pair of headphones to take on a flight, these will definitely be near the top of my list.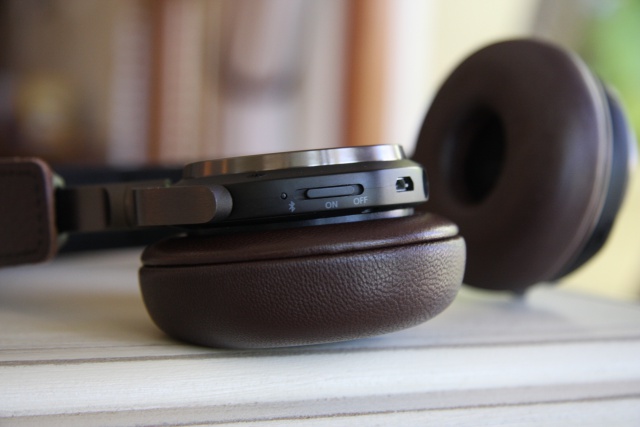 Thing of beauty
When it comes to design, simplicity is at the heart of the H8, which is present too in all of B&O H-designated headphones. The majority of the BeoPlay headphone range features a straightforward circular ear cups and a relatively thin head strap. The ear cups can be raised and lowered in normal headphone fashion, but feel reassuringly stable when doing so. The same goes for the ear cups rotating mechanism (90 degrees counterclockwise), allowing them to sit comfortably around the collar to unleash one's inner hipster.
The aluminium finish for the audio portion and leather cover for the head strap all add up to a truly beautiful looking product. If not for their superb listening quality, then the H8's are a treat to look at in their own right. What is it about the Scandinavians and great design?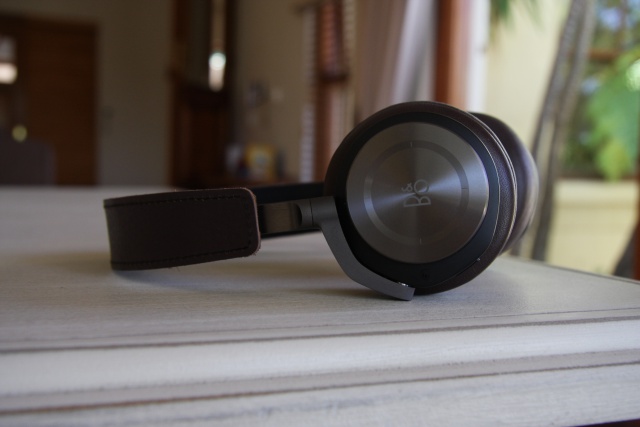 Final verdict
The fact that the BeoPlay H8's will set you back R7 500 cannot be ignored. It is a fair chunk of money to be dishing out. A few days with it though and the price feels fully justified. This is the type of device for those who truly enjoy their music. When a R50k home sound system is out of reach, these are the type of headphones you should gravitate towards.
It confirms then that B&O are not in the business of cheap and cheerful but rather high quality products that can last a lifetime. The H8 is indeed an investment in your ears' pleasure.

Beautifully constructed with premium materials; Superb audio quality; Solid wireless battery life

Wireless connection slips a tad; On-ear controls take time to get use to