What's pink, made of silicone and gives you a rise? Or rather, a rise in audio volume?
When first being confronted by Larry's Sound Eggy Beats amplifier it doesn't actually look like a product that can do much to enhance the volume of your smartphone. But, once slotted into place it quickly dispelled any misconceptions.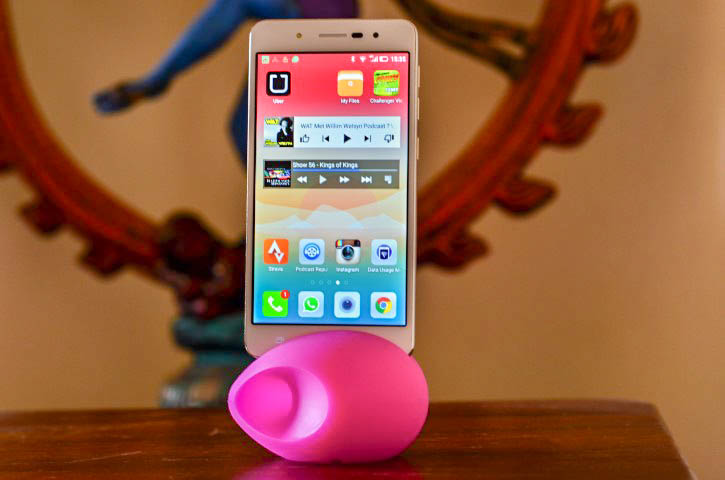 The Eggy Beats amplifier doesn't require a power source or 3.5 mm jack of any kind, instead all you need to do is push your phone into the slit. Larry's Sound claims that it enhances volume by up to 13 dB, which in real life scenarios is quite a bit, in fact surprisingly so. When propped up the amplifier doubles as a stand, also able to accommodate a power cable for your phone underneath.
Just one thing to note, if your phone provides tinny, bad audio quality, the egg will not enhance the sound, only make it louder. The Eggy Beats unit we received is said to work best with the iPhone 6 and Samsung Galaxy S6, but it also worked well with other candybar shaped phones including the Huawei P8.
Larry's Sound Eggy Beats retails for about R100 and is comes highly recommended for anyone looking for a quick boost in audio volume for their phone. It is available online from www.larryslife.com, while it can also be purchased from Electro, an airport shop in Durban arrivals/departures, Cape Town arrivals and Lanseria airport.

Disclosure: Larry's Sound Eggy Beats was provided as a seeding unit.

No wires or electricity needed

Still not as powerful as an actual electronic portable speaker