The world of computing technologies continues to undergo ever-quickening change as our technology evolves and expands. From 100 MHz processors to quad core 3.0 GHz beasts, from 64 MB of RAM to more than 6000 MB today, and from 2 GB capacity hard drives just a couple of years ago to terrabyte drives today.

While hard disk drives (HDDs) aren't usually the most exciting of hardware fields, they are nonetheless an integral part of any computer, and that's why it's our pleasure to be taking a look at Western Digital's new 1 TB Caviar Blue drive, codenamed the WD10EALX.

The drive

The WD Caviar Blue range still utilises the proven 3.5" HDD standard and for all intents and purposes our 1 TB test device functioned no different from traditional HDD's as far as installation is concerned. Where it does outstrip other devices is in its performance attributes, which is found underneath the skin and will be discussed in more detail later.

As far as physical dimensions are concerned the device retains standard HDD sizes, meaning it will fit into any desktop setup without headaches. The drive measures 26.1 x 147 x 101.6 mm (H/D/W) and weighs 0.69 kg.

It doesn't look any more eye-catching that any run-of-the-mill drive, but since it's an internal drive you'll never see the device in any case. As part of Western Digital's Caviar Blue line the drive is optimised for "performance and reliability for everyday computing". WD also has Caviar Green and Caviar Black lines, with Green being the quietest, most eco-friendly models and Black being the performance drives.

The most notable difference between the Caviar Black and Blue models are a five year warranty compared to a three year warranty for the latter.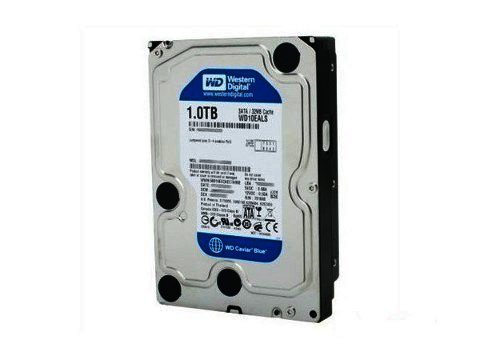 Technology

As hard drive interface technology evolved, and the industry demanded increasingly fast transfer rates, SATA (Serial Advanced Technology Attachment) drives became the new mainstream standard. Stemming from Western Digital's pioneering work with IDE technology, the new Caviar Blue drives sports a SATA 6 Gb/s interface, part of the new SATA 3.0 standard.

The SATA 6 Gb/s drives are some of the most advanced consumer hard disk drives (not to be confused with solid state drives) on the market today, and has been introduced to keep up with ever evolving motherboards and chipsets.

The SATA 6 Gb/s interface is also compatible with older systems, all the way down to Windows 7/Vista/XP and 2000 as well as Mac OS X, so there's no reason to worry about the drive not working with your current OS configuration.

Capacity

The 1 TB (1000 GB) drive still retains a large data capacity, even in today's world where 2 TB and 3 TB drives are becoming common. For most users however a 1 TB drive is still capable of holding more than enough data, and this makes the drive useful either as a main hard drive or one simply used for storing the bulk of your movie and music archives.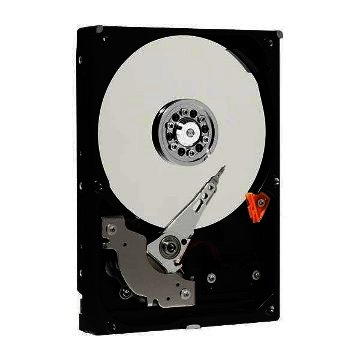 Performance

The WD10EALX Caviar Blue sports a rotational speed of 7200 rpm, which is considerably faster than the previous standard of 5200 rpm, still found in many devices. This equates to an improved read/write rate and thus faster overall performance. The drive's 32 MB cache also allows for performance increases, and during use we were able to access data at great speed without any noticeable lag or waiting times.

The hard drive sports a maximum transfer rate of 126 MB/s, a figure which was in tune with what we experienced during use. While not enabling the super fast read/write speeds of an SSD drive, the figure is still mighty fast, and some of the best offered on SATA drives. Copying and accessing files on the drive was a breeze thanks to this.

The drive also isn't much of a power hog, so you don't have to worry about upgrading your power supply to accommodate the extra load. The drive barely consumes 6 W in idle, with this figure going up to 6.8 W to 7 W during read/write processes.

Conclusion

The Western Digital Caviar Blue WD10EALX makes for a useful and fast desktop hard drive replacement, but if you're looking for some extreme gaming performance we'd recommend going the SSD route.

The drive's 1 TB capacity should be more than enough space for most users, while good performance and a solid warranty will help avoid any future hard disk related headaches. It's available for an RRP of R650.

Three year warranty and SATA 3.0 technology ensures the drive will remain viable in future.

1 TB may not be enough capacity for heavy data users.