If you are going to name your product a Predator, it better be a beast; in the movies it belonged to a formidable seven foot alien which fought Xenomorphs for sport.
Acer's Predator Z35 gaming screen may not shoot lasers from shoulder-mounted cannons, but it is certainly a formidable presence on one's desk. Before you can get it that far though, you have to prove your mettle getting it out of its very sizable box. That task accomplished, thankfully setup goes a lot easier, with just an easy to attach stand to screw in. Thankfully, this doesn't require any tools.
Build quality here is excellent across the board. It's by no means a flimsy or lightweight screen, neither when it comes to its physical weight nor its features (more on that a bit later).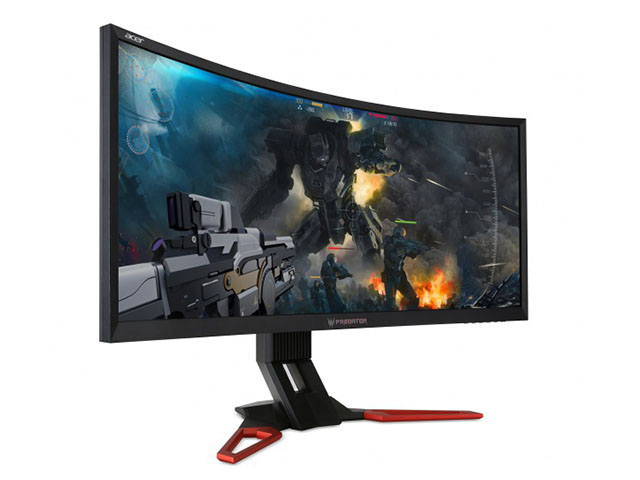 Curves in all the right places
With the 35" screen unmasked, the first question that arises is whether or not the curvature suits it. Admittedly, I haven't been overly wowed by curved TV screen in the past, mainly because, to me, the distance of a typical TV setup makes it feel less encompassing and more just of a screen in a slightly different form factor.
For desktop monitors though, it's an entirely different matter. Firstly, one is close enough to the screen to really feel the effect of the image wrapping around your field of vision. Secondly, the 21:9 curve on the Predator Z35 is quite pronounced, which makes it seem less like a gimmick and more like a feature. Thirdly, the Predator's main purpose, appealing to gamers, furthers the argument for squeezing out as much immersiveness as possible. I am glad to say that it met this objective faithfully; playing Rise of the Tomb Raider on the screen certainly lent more of an intimate closeness to Lara's exploits and the game looked terrific.
A real looker
The screen may not be 4K, falling just below this pinnacle of screen resolution with a top 2560x1080, but it certainly looks terrific nonetheless, with great brightness (300 nits), rich colours and good sharpness. The decision to make it matte rather than glossy is a double edged sword – on one hand, it's not quite as contrasty as most gloss offerings, on the other, you aren't distracted by your reflection in the panel while playing games.
The monitor has a few nifty features that serve as a clear marker towards its gamer allegiance. First off, it boasts Nvidia G-synch, which aims to eliminate those banes of gaming, screen tearing and stuttering, by synching frames provided by the GPU to the refresh rate of the monitor. Speaking of refresh rates, another feature that is particularly geared to gamers is the ability to overclock the screen's refresh rate, from 60 Hz to 200 Hz, purportedly offering an advantage in a frenzy of action or competitive first person shooters.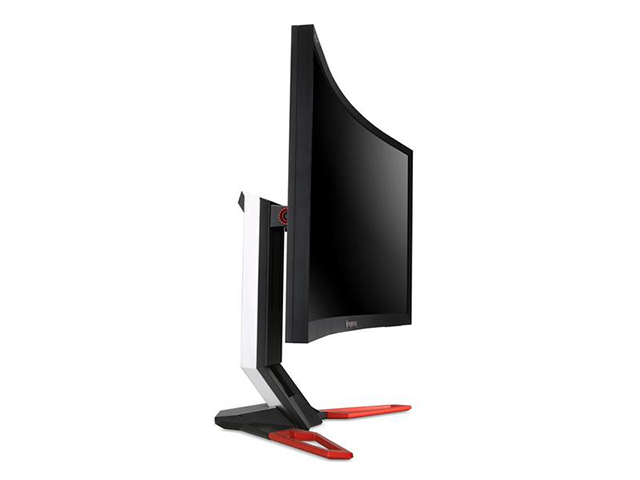 Game on
Along with the GameView mode, which grants one the facility to fine tune the screen's colour and set up aim points, there are then three profiles that can be customised to one's liking and be selected on the fly.
While this worked well in practice, it brought up one facet of the Predator that I wasn't so partial to, namely navigating its menus using the buttons right next to the power switch. This proved to be a bit tricky, taking a fair amount of time before I was using the right button to get me into my intended sub menu.
This gripe aside though, there is plenty that the Predator does right. For example, its adjustment level is terrific, both when it came to getting the screen to the desired height for neck-strain free viewing, and when it came to tilting the screen at an angle I preferred. Also worth mentioning is that the screen boasts very impressive audio capability of its own, thanks to two 9 W speakers tucked into its frame. Granted, more than likely any self-respecting gamer will have their own surround sound setup already in place, but the sound is there if you find yourself in a pinch. While ports are kept to a minimum (an HDMI and DisplayPort) I didn't find this to be an issue.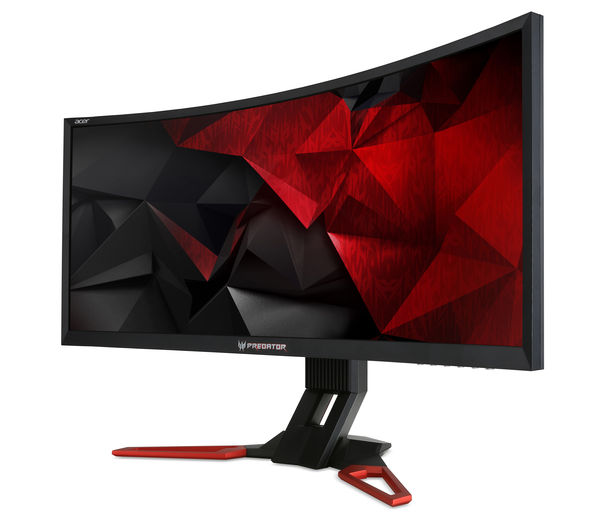 And on the side….
Straying, just for a moment from the gaming faithful, the screen's size is a boon for general use as well, enabling one to stack three decently sized windows across it and keep track, for example, of one's email, an open document and a browser window at the same time. In practice, I found this to be comparable to having three 24" monitors side by side, only in one display.
In the final analysis, Acer has done a fantastic job on the Predator Z35. Big, beautiful, distinctively styled and with excellent graphics, its commanding presence is well worth the desktop real estate. Additionally, its curvature is more than a gimmick and actually enhances one's viewing experience.
For these reasons, I have to admit, I didn't come away from my encounter with this Predator completely unscathed, impressing enough to make it onto my shopping list. It does, however, boast a fearsome price of R23 000.

Beautiful screen, Rich features, Large, Curvature works well

Finicky controls, Falls short of offering 4K