LG continues to pump out high quality and highly affordable display solutions with the LG IPS236V-PN, a 23" LED monitor with sleek dimensions and a crystal clear display.

Design

The monitor sports a stylish black design which will seamlessly blend into any entertainment setup. Reasonably thin bezels also means it's a great display for setting up dual monitor configurations, while the screen itself is barely 2 cm thick.

With the base attached and the monitor set up its dimensions comes in at 42.2 x 54.9 x 23 cm (HxWxD) and weighs 3.9 kg. The handsome display also sports LGs trademark minimalistic power indicators, with touch sensitive buttons hidden inside a black strip at the bottom of the display.

The base was easily fastened to the display, although it does retain a very plastic feel, one of our only real complaints about the device. We would have liked to see it take a bit more secure grip of the monitor itself as it felt quite fragile at times.

While the display can tilt up and down vertically to a reasonable extent, it can't be swivelled to the sides nor can the height be adjusted, with the stand more or less locking it in place.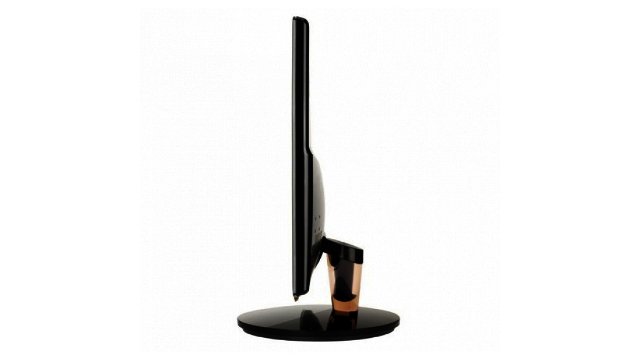 Eye popping clarity

The display utilises LED technology to do away with dark and dreary images for good, as well as making the monitor more energy efficient compared to traditional LCD displays. This is thanks to its Super IPS (in plane switching) technology, which controls the liquid crystal display to ensure distortion is kept at a minimum and the screen remains viewable from any angle.

LED displays are in general also thinner, lighter and more eco-friendly than its older counterparts, with power consumption being much lower compared to LCD technology. LG claims that in normal operating conditions the display consumes 35W, while in sleep mode it pulls less than 0.5W.

The display is also Energy Star certified meaning it saves on energy while on and in standby mode. LG states that Energy Star qualified monitors use about 25% less energy than standard displays.

Image clarity, screen brightness and colour quality all left us impressed, with the panel's 16.7 million colours, 5 ms response time and impressive 5 000 000:1 contrast ratio delivering a clear and vivid viewing experience.

The monitor is also of course capable of displaying high definition content, supporting the optimum HD resolution of 1920 x 1080 pixels. The full 1080p HD experience brings a new level of picture quality to the table, and if you still haven't experienced full HD viewing we'd definitely recommend giving it a try.

To aid in this endeavour the display features its own HDMI port in addition to a DVI-D, D-Sub and even a headphone connector.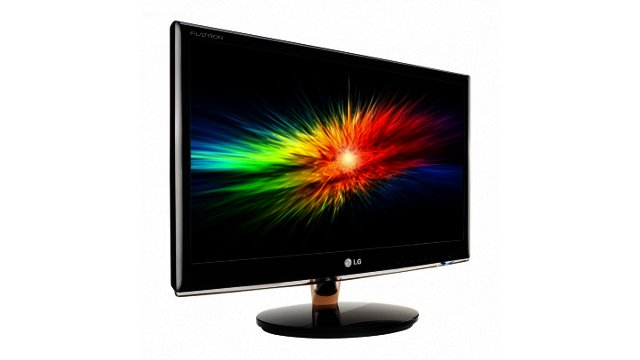 Conclusion

The LG IPS236V-PN makes for one of the most useful and affordable monitor companions we've seen. Its stylish design, slender dimensions and LED as well as HD technology makes it a very attractive offer. And when one learns that the IPS236V-PN retails for only R1999 it makes the deal that much sweeter.

Sleek design blends in anywhere, IPS technology brings added clarity to the table.

The monitor''s base felt somewhat fragile.