Released a couple of months ago and just recently landing on South African shores, the new Asus Bamboo U43Jc is a notebook which forms part of the premium ASUS bamboo range. We recently received this attractive unit for review, here's how it fared.
Design
When it comes to design, ASUS went all out for this latest addition to the Bamboo series, with the laptop sporting the traditional bamboo finish, but this time in a more handsome darkened wooden guise. The wooden design extends across the lid and continues on the palmrest and touchpad, giving the U43Jc a very refined appearance as far as notebooks are concerned.
Good looking silver accents runs along the notebook's chassis and display, creating a beautiful classic effect. The notebook is also not too conducive of fingerprints, unlike the recently tested
ASUS Lamborghini VX6
, so you don't have to worry too much about smudges all over the device.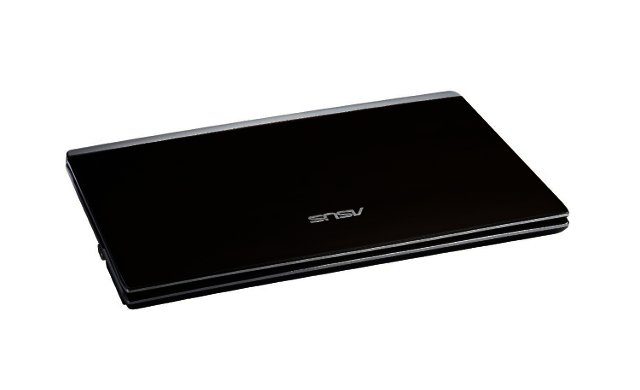 Usability
The U43Jc features an attractive chiclet-style keyboard with raised and separated keys which we found a joy to use. Some of the keys are smaller than usual though, which requires a bit of getting used to (the enter and shift keys are prime examples of this). No numpad is included, but the keyboard was highly responsive and all the keys have a high quality feel about them.
The touchpad on the other hand did not impress. Throughout our time with the device we felt it was slow and a bit unresponsive compared to other touchpads out there. This is possible due to the bamboo decorations extending over the touchpad, creating a less-than-optimum experience which is more susceptible to friction. The single strip mouse buttons performed their functions without hassle, but we've seen more impressive touchpads before.
Display
The notebook sports a 14" LED-backlit display supporting an optimum resolution of 1366 x 768 pixels with a 16:9 aspect ratio. The display is bright and well lit and didn't fare too badly out in the sun, even though it isn't supremely glare resistant.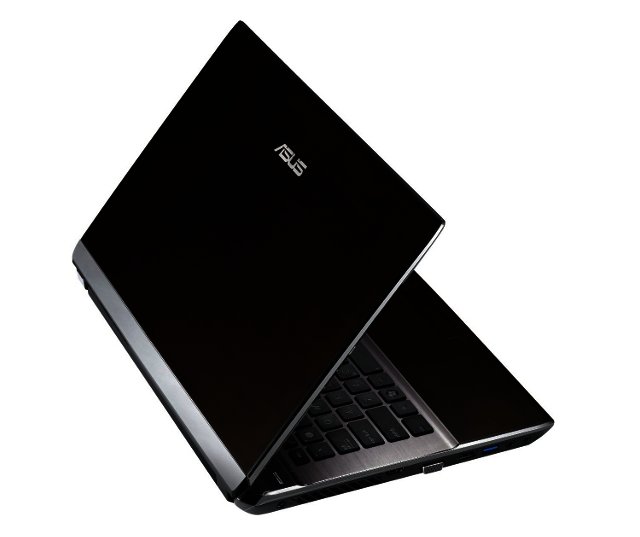 Performance
On the performance side of things the ASUS U43Jc comes into its own, sporting some mighty impressive features and internal components. Our test model was equipped with the very powerful Intel Core i7 M620 CPU running at 2.67 GHz, with Turbo Boost support able to take this up to 3.33 GHz if you need the extra performance.
The notebook also has 4 GB of DDR3 RAM, a 500 GB hard drive, Intel GMA HD graphics (with an optional Nvidia GeForce 310M GPU available) and runs the 64-bit version of the Windows 7 Ultimate edition operating system.
During benchmarking the notebook performed well, scoring 2.31 points in CPU testing using Cinebench 11.5, compare this to the CPU score of 1.24 points for the
HP EliteBook 2540p
, and it's clear that the i7 processor is making a difference.
In 3DMark06 the ASUS also preformed well, scoring a total of 3420 points. Compare this to the recently reviewed
ASUS Lamborghini VX6
, which scored 2684 and on the other side of the fence to the
Acer Aspire 5741G
which scored a total of 4186.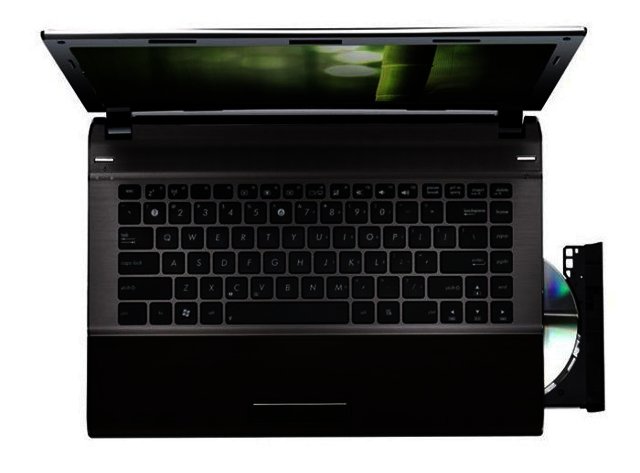 Ports and connectivity
As far as ports go the device features three USB ports, one of which is a super fast USB 3.0 port, an HDMI port, VGA port, SD card reader, Gigabit ethernet port and the standard 3.5 mm audio jacks for headphones and mics. The device is also equipped with a DVD writer for some optical disc support.
Users are also covered in the wireless realm with the notebook coming with built-in WiFi 802.11n and Bluetooth 2.1 support, ensuring seamless connectivity to the wireless network of your choice.
Battery
ASUS equipped the U43Jc with an 8-cell Lithium-ion battery which sported impressive longevity. In normal mode and while working on the device with a web browser, word editor and a few additional windows open the notebook lasted a full four hours and 30 minutes. The real power saving comes in when you activate the battery saver mode (no high performance applications can be run in this mode), which saw the battery last for an amazing seven hours.
Conclusion
The ASUS Bamboo U43Jc is another stellar offering from ASUS and certainly one, if not the, most attractive unit we've ever tested. The device is sure to garner more than a few glances in the office, but grand design aside, its also extremely powerful enough to make light work of intensive programmes.
The notebook is retailing for a recommended retail price of R9999 and users can visit
www.ASUS.co.za
for more information.

A very powerful CPU and high amount of RAM will ensure you'll never have a problem with multitasking again.

A shaky touchpad which weren't always the most responsive, we'd recommend using a mouse with this one.