As many tech pundits predicted after the phenomenal success of the original iPad, the tablet industry has exploded during the last year, with several prominent manufactures releasing new devices to attempt to dethrone the mighty Apple.

Building from its experience with the Eee PCs, Asus unveiled the Eee Pad Transformer, a tablet that can stand next to the best in quality, with an optional keyboard dock to give you that added boost in productivity. In other words, a tablet which juggles between entertainment and function, and does so quite successfully indeed.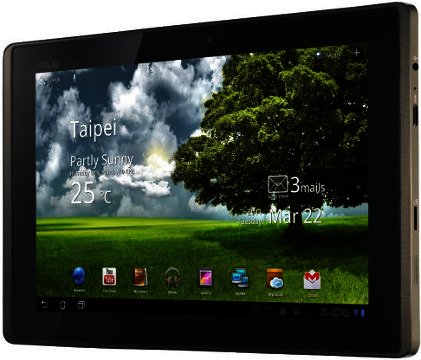 The Eee Pad

The Asus Eee Pad sports Nvidia's award winning 1 GHz dual core Tegra 2 processor and a full 1 GB of RAM. This allows the tablet to easily multitask as you flip between different webpages, applications and YouTube videos for example.

As far as build quality goes the tablet felt very sturdy and sports a grip-enhancing honeycomb texture on the back. A vivid 10.1" display is set inside a broad bezel, delivering a wide and clear viewing area. The scratch-resistant IPS panel has a wide viewing angle as well, meaning two or three people can easily enjoy content together from an over-the-shoulder perspective.

Thanks to the large amount of screen real estate that this allows though, the Eee Pad's 1280 x 800 pixel display really blew us away in terms of clarity and screen quality. If you're planning on enjoying movies on a tablet, then this should be it. The Eee Pad also sports landscape and portrait orientations, which helps improve comfort when reading a webpage in portrait mode for example, compared to watching a video in landscape mode. We preferred the landscape mode though, and stuck with it basically all the time.

As far as tablets are concerned the Eee Pad is quite large, measuring in at 271 x 171 x 12.98 mm and weighing 680 g. It's not uncomfortable to carry the device around, but it's still the largest tablet we've tested yet, so keep this in mind when buying.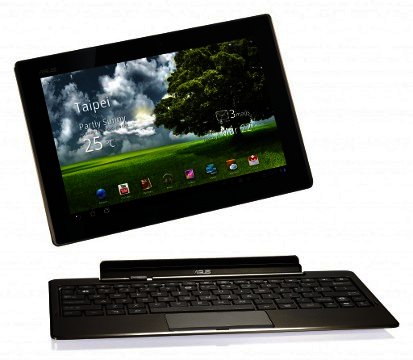 The optional keyboard dock in action
Input and extras

As far as controls are concerned, the tablet features only power and volume buttons on its left side (when held in landscape mode), with the rest of the device's features being controlled via touch input. While there is no stylus option present as with the HTC Flyer, the 10.1" display reacted well to our touch prompts, always registering and quickly executing basic as well as advanced touch gestures (such as pinch to zoom).

While it sports controls on its right side, the left side of the Eee Pad is home to a 3.5 mm audio jack, a mini-HDMI port (for connecting to HDTVs) and a microSD card slot. The audio jack also doubles as a headphone output and microphone input. Storage space is either 16 or 32 GB (depending on the model you choose), and the Eee Pad features Wi-Fi only connectivity options. The lack of 3G support may be a turn off to some, but when you have Wi-Fi access both at home and work you should be covered most of the time, while a Wi-Fi hotspot enabled smartphone could provide internet access during times out and about.

As is now customary on mobile devices the Eee Pad also comes with two cameras, a front-facing 1.2 MP snapper and a rear-facing 5 MP camera. These can be used for video chatting or simply taking pictures/video of your surroundings. Don't expect to emulate the Blair Witch Project on this device though, as even that sported better video quality than the Eee Pad, with photos and especially video recording appearing somewhat grainy and colourless.

Honeycomb

The tablet runs on the Android 3.0 "Honeycomb" OS, designed especially for tablet devices, and overall the user interface was remarkably smooth and easy to use, mixing the best of desktop and smartphone designs. With five customisable homescreens users can quickly access any app they like, and a number of useful widgets provides info such as weather, inbox status and so forth at a glance.

Older Android users will need only a few moments to reacquaint themselves with the new OS layout, and can take heart in the fact that the trusty home screen and back button are still retained for when you get lost in the middle of some obscure options menu.

Honeycomb supports Adobe Flash 10.2 as well as HTML 5, which means that browsing the web on the Eee Pad is tantamount to the best desktop browsing experience you can get.

The OS sets itself apart from other less rigid interfaces by the sheer amount of information which can be viewed from one screen alongside its unparalleled customisation options. If you're not careful a flurry of app shortcuts and animated widgets can quickly make your Eee Pad's homescreen resemble that of your cluttered desktop, which isn't a good thing either.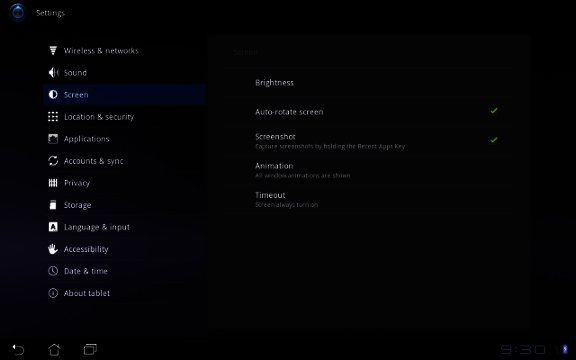 Honeycomb is therefore a toy for those with a love of creating their own custom experience, be it placing your live Twitter stream or Gmail labels on your homepage or having hundreds of app shortcuts dot the landscape. This has the potential of being a daunting experience for newcomers, although simply keeping the default settings in place works just as well.

Alongside Google's stellar OS the Eee Pad also benefits from a number of pre-installed Asus applications. One of the most useful of these is Polaris Office 3.0, a mobile office solution allowing users to create and edit text documents, spreadsheets and presentations. It also supports Microsoft's .doc/.xls and .ppt file types, so you can easily share and copy files between devices.

Additionally the tablet comes equipped with Asus' MyNet, allowing you to stream digital media wirelessly between home network devices; MyLibrary which organises your downloaded books, newspapers and magazines; and MyCloud which allows for cloud access.

Using MyCloud users can store their music, video and other files online, capable of accessing it again whenever you want to. Users can even remotely access and control your PC or Mac using the MyCloud app on the Eee Pad, meaning you can use it as an interactive remote for your PC or even to manage your downloads from the office.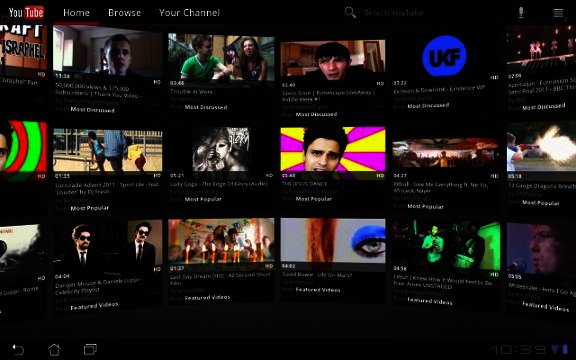 Keyboard

The Eee Pad Transformer, or TF101 gives users added choice thanks to an optional detachable keyboard. Attaching this slim keyboard to the tablet transforms it into a netbook, and allows for much faster typing alongside a touchpad and added battery life.

Asus claims that the Eee Pad Transformer's battery life increases from its standard 9 hours to 14.5 hours when mated to the dock as well, making it a handy business traveller tool.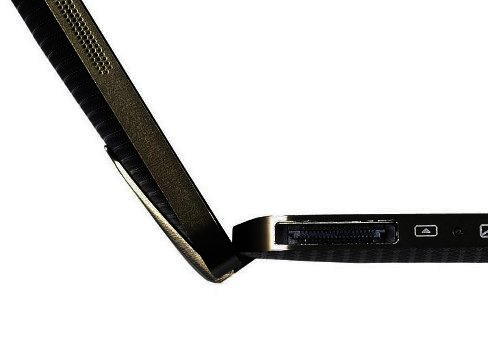 Conclusion

The Asus Eeepad Transformer sports all the bells and whistles of its more famous tablet brethren, with a large display, advanced OS and powerful specs. Unlike its famous counterparts though the Eee Pad won't break the bank, and is actually the cheapest Honeycomb tablet on the market today. A 16 GB EeePad goes for R4499, while a 32 GB costs R5299. The optional keyboard adds R1600 to the price.

Enjoying video content on the vivid display, walking around outside matching stars in Google Sky View, browsing the web in bed, full mobile internet is great.

A carry case would've been nice, and perhaps a more comprehensive tutorial.