Logitech's G910 Orion Spark mechanical keyboard is not just impressive from a visual point of view, it's also mightily so when it comes to features.
For writers and gamers alike, a good keyboard is like a trusty companion, with a rapport being developed over hundreds of hours of writing or playing games. Over time, key placements, their tactile sensation under one's fingers, the depth of their press and access to familiar features become almost second nature. Thus, new keyboards often have some steep shoes to fill if they intend displacing the old and the familiar with the new and untried. However, in my experience, the G910 may just be the first keyboard I have come across which could actually replace my old faithful.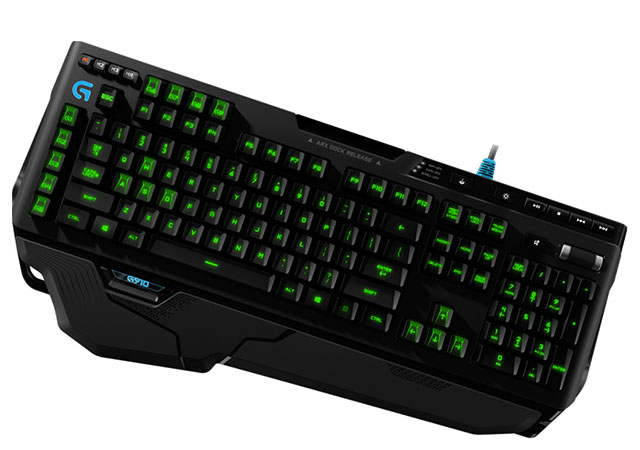 Light her up
For starters, the corded G910 is impeccably built – solid, sleek, modern and clearly thoughtfully designed to be as accessible as possible. The mechanical keyboard was also satisfyingly responsive (Logitech claims up to 25% faster actuations); and indeed I found my response time to be noticeably improved. This was so, even as the key presses were deeper than your average keyboard.
Also winning favour is the beautiful, fully customisable backlighting, which sends a virtual light show rippling across its keys upon startup. Users can either go for an attractive uniform backlighting across the board, or make their keyboard look like the lovechild between a Christmas tree and wayward neon signs on the Vegas strip. Along with highlighted WASD keys, gamers are well served by nine customisable macro 'G' keys, judiciously spaced on the left hand side and top of the keyboard.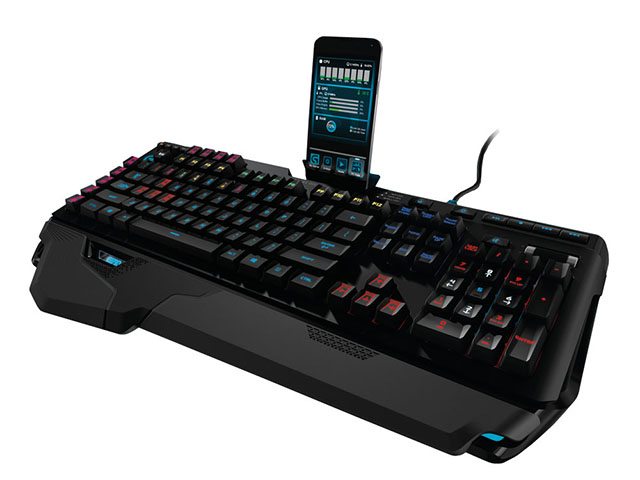 Back for seconds
Another nifty trick up the G910's figurative sleeve is its integration for a second screen. Using a built in docking station, users can rest their smartphone on the keyboard and then, with the Arx Control app installed on their iOS or Android device, view in-game information on that screen.
As for small wishes, I would have like to have seen the two back feet propping the keyboard up at a slightly more elevated angle. This aside, there is little to find fault with on the keyboard otherwise, which in all other respects, is a winner. Local pricing is yet to be confirmed, but don't expect it to be cheap - at $180 (R2 000) it is bound to cost a pretty penny.

Terrific Build, Chock full of features, Highly responsive, Comprehensive backlighting

Small legs means minimal tilt, Expensive