When setting up your PC gaming Mecca at home, great consideration is given to the rig, CPUs and GPUs you opt for. Perhaps last on the list of items to get is the mouse, as most are considered a dime a dozen. Proving the opposite however is Mionix's Naos 7000 gaming mouse, with comfort being the order of the day.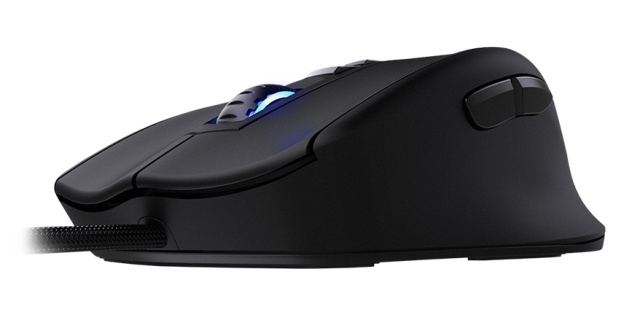 Big Time
Unlike most gaming mouses these days, the Naos 7000's design is a bit more subdued and subtle. Decked out in all black with a matte finish, it's the type of peripheral for users that want to do their talking on the screen, as opposed to with kit they're carrying. There are some flashes of colour however, primarily from the LED-lit Mionix logo and scroll wheel, both of which can be programmed to 16.8 million different colours.
Despite being a gaming mouse for more discerning users, the Naos 7000 makes its presence known by its size. It's pretty substantial at 130.84 mm long and 84.72 mm wide. Although large, it is still quite light at 103 g (sans cable), making it far easier to handle than might have been expected. Its sizeable dimensions do lend themselves to comfort, with large enough real estate for one's hand to rest quite easily.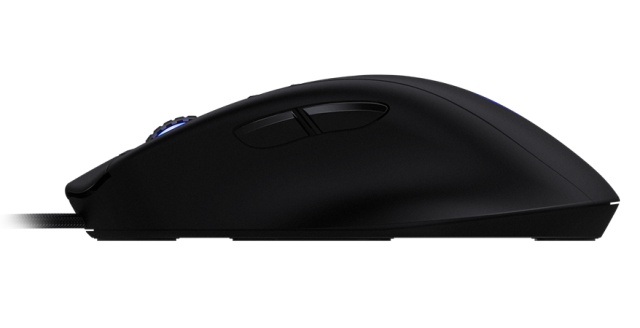 In Reach?
Added to this is an ergonomic design, which too is a perfect aid for gamers about to hunker down for a long haul session of DOTA 2. Furthermore, the button layout on the Naos 7000 is well appointed. Your usual left and right clicks are present, along with the aforementioned scroll wheel. The latter can prove a little difficult to reach, especially if you have a need for speed. Along with the scroll wheel, Mionix has integrated two programmable buttons just above it. To reach them efficiently, users will have to lift their hand and arch their fingers, which means that ancillary in-game options should be assigned to these buttons.
There is however some respite from the two left side located buttons, which are extremely easy to reach with one's thumb, making the the better choice for oft used in-game functions. In total there are seven programmable buttons in all to choose from (with 128 kb of onboard memory), which in conjunction with a solid gaming keyboard will mean speed while playing is simply achieved.
The Mionix is wired, there's no way to get around that fact. It's also to its detriment, as the two metre long cable, which is wrapped in braided synthetic fabric, can sometimes get in the way if you're trying to quickly move the Naos 7000 around. This can be a little frustrating, and serves as the only area where this gaming mouse loses points for me.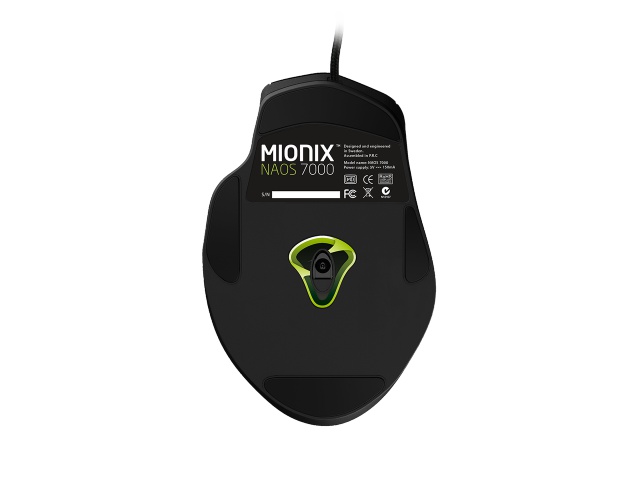 Hidden Extras
Although Mionix has chosen to keep things simple, the Naos 7000 has a few hidden features that might entice. For example, it has a surface analyser tool, which provides a percentage of how well the surface is tracked by the mouse's sensor. As such, it will help you see if that complimentary mousepad you got from work is inhibiting the speed of your cursor while gaming. If your surface is not getting the job done, users can also tune the polling rate of the mouse up to 1000 Mhz, which Mionix says can drop response time to 1 millisecond.
Both of these features can be assessed in the embedded software that the Naos 7000 comes with, but should you wish to simply plug and play it can do that as well. In this regard I did have some trouble when plugging it into my MacBook, as OS X read the Naos 7000 as a keyboard instead of a mouse. As a result, I switched to a Windows 8.1 notebook, which thankfully worked like a charm.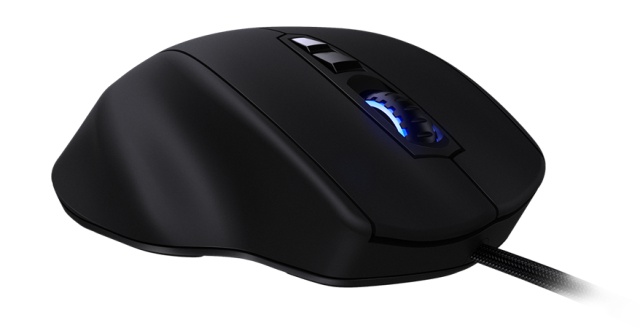 Final Verdict
The Mionix Naos 7000 retails for roughly R975 from local distributor Raven Technologies. That is pretty solid pricing, especially for a corded gaming mouse. As such, It is one of the better mouses out there, gaming or otherwise, for users who will use their mouse for long periods of time thanks to its big frame and ergonomic design. It also feels well constructed and features a sleek and simple look that discerning users will certainly like. If you're looking for a gaming mouse that will last as long as you can, then the Naos 7000 is definitely a solid option to consider.

Well constructed; Comfortable to use; Good range of programmable buttons

A tad expensive; Cord gets tangled now and then