Razer's keyboards certainly have garnered a loyal following amongst gamers, but as any player knows, a top notch keyboard is only half the equation – no less important is a comfortable, responsive and full featured corded mouse. The DeathAdder Chroma mouse, thankfully, ticks all these boxes, making it an able companion to the likes of the keyboard in the Chroma range, the terrific Blackwidow Chroma keyboard (review).
To start with, the DeathAdder Chroma, unlike the snake for which it is named, is a pleasure to grip in your hand, nestling into the palm comfortably and providing an ergonomic fit. This means that it is quite easy to use for long stretches – good news for PC gamers who intend sitting down for a marathon gaming session. It's also noticeably light (105 g) in the hand, something those who gravitate towards weighty mice may not favour but I certainly did.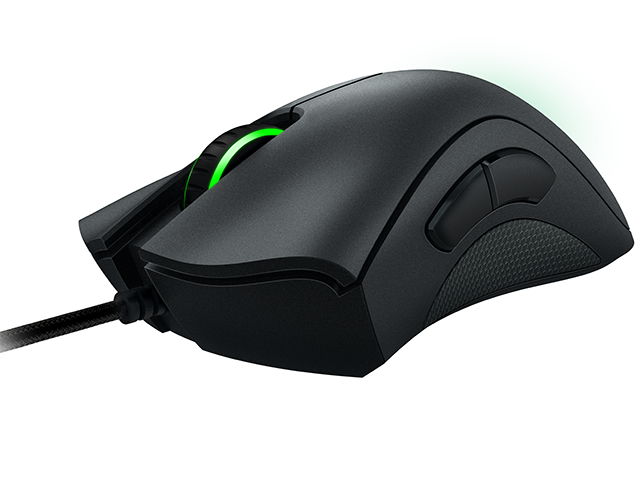 You need a better mousetrap
Also helping matters is the texture of the mouse itself – smooth enough that it seems to 'disappear' into one's hand, but with enough texture to stay in place. As on the Blackwidow Chroma, the DeathAdder similarly puts on a bit of a light shadow, albeit somewhat more subdued. It's only the mouse wheel and familiar Razer logo that light up and automatically cycles through several different backlit colours (green, turquoise, red, white and yellow) although it's enough to mark it as more than your run of the mill pointing device. Additionally, with the aid of Razer's software, which you can further customise and choose instead from almost 17 million colour options.
While it's good to see this on a keyboard, on a mouse it just seems a bit of an overkill; I can't really imagine someone sitting for hours at a time playing with the colour palette when they could be, say, playing games instead.
Light her up
Great ergonomics and lighting effects aside, where the DeathAdder Chroma really shines (figuratively speaking) is in its responsiveness. This is thanks to an optical sensor that delivers a brilliant 10 000 dpi.
According to the company, the mouse's sensor is capable of delivering mouse movement speeds up to 200 inches per second with 50 G acceleration, ensuring exacting accuracy and organic fluidity onscreen. While I can't attest to the precise measurements of the former, I can attest to the latter – there was a marked difference between the DeathAdder Chroma and your run of the mill mouse – or even an old gaming one at that.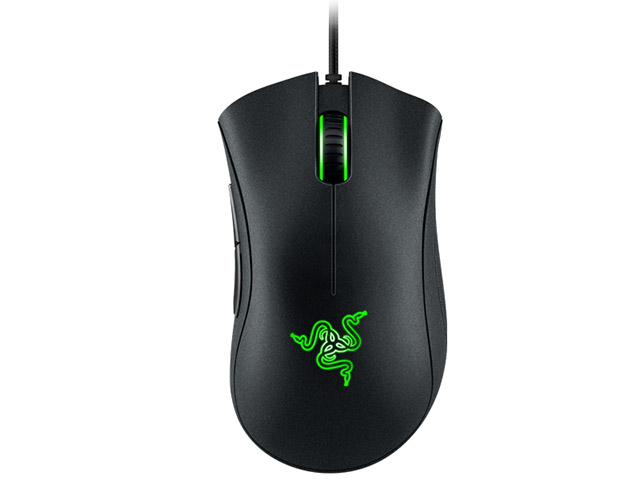 Suffice to say, I cannot imagine any gamer, or even demanding PC/notebook user, who would have any complaints about the speed on offer. Together with its light weight, this makes the mouse feel like the equivalent of The Flash, if Barry Allen was a computer peripheral.
Along with the standard left, right and clickable scrolling wheel, the mouse also boasts two customizable keys, which lie just above where your thumb would rest. Yes, you can argue that there are mice out there that have more bells and whistles i.e more buttons, such as the Cougar 700M gaming mouse (review). In truth, both mice have their place – those looking for a pick up and play experience from an exceedingly fast mouse will definitely find it in the DeathAdder Chroma.
Say cheese
Unlike wireless offerings, this mouse does have a 'tail' – the fact that it is corded means you will need to free up a USB port and be prepared to deal with the snaking cord during gameplay. This though, didn't become a nuisance, as it was a decent length (2 m) and with a braided fibre cable,firm enough not to become overly tangled.
In short, it quickly became difficult to find fault with the mouse – it's a largely straightforward, easy to use peripheral, that, much like Razer's keyboards, impressed for its ease of use and lack of unnecessary complications. Its price is a not bad at all $70 (R850), which makes it a no-brainer for gamers on a budget, or those just looking for a speedy PC gaming solution alike.

Light, Fast, Not too expensive, A pleasure to use

Corded, Light weight may deter some