A good shaver is one of those essential man must-haves, that is if you haven't fully embraced the lumbersexual trend and gone for a beard that makes Gandalf look like a prepubescent boy. Now it stands to reason that not everyone has R4 000 to spend on an electric shaver, but Philips' Shaver 9000 series is a well-crafted piece of shaving technology. In fact, from a number of electric razors I've used, it's certainly the best.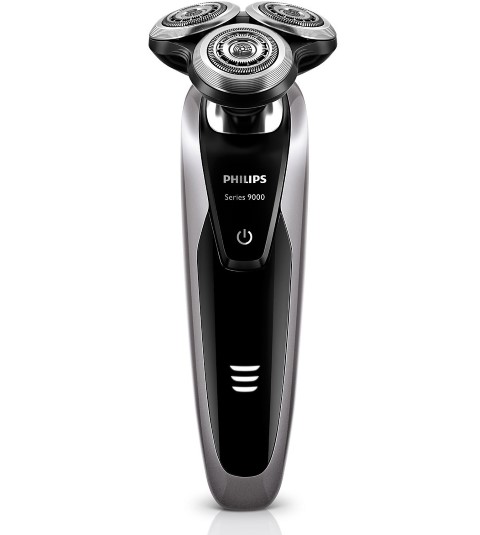 A well designed shaving machine
From the moment you start this three headed shaving tool it feels like a solid device, providing a quiet but firm buzz when you switch it on. It can shave both wet and dry, while Philips notes that the heads can flex in eight different directions for better smoothness round your jaw for example.
The shaving experience
The proof is in the pudding they say and the Series 9000 certainly provides a seriously smooth shave. Being used to the Braun 390cc foil shaver, there were a couple of patches of stubble on my neck that the Braun just couldn't quite efficiently shave. The Philips managed those quite sufficiently, although I had to get used to the round heads of the Series 9000 to determine how close I can shave to my moustache for example.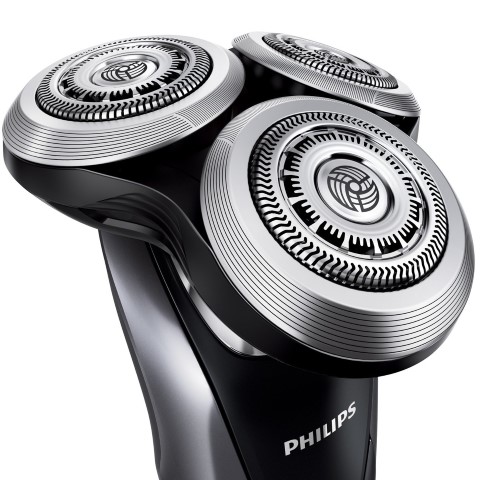 Three heads are better than one.
While day to day shaving for the Philips is like eating cupcakes, how does it handle those lazy weekend get-back-to-work Monday stubble? As expected shaving took a bit longer, but it didn't tug longer stubble. Granted, when it comes to beard growth and density, I sit comfortably in the middle of the spectrum, quite a far end from having an afternoon shadow by midday already.
If you are one of those manly men, best would be to give your beard a once over with the included beard styler that you can click onto the shaver. With an adjustable head, it is quite a comprehensive beard styler, although the fact that you have to clip it on and off (it's not part of the unit as on many foil shavers) makes a bit more of a slog to use. Battery life stands at a solid 50 minutes, which for most will mean at least a full week if not more than two of usage.

The clip-on beard styler.
As with many of the higher-end shavers, the Philips 9000 comes with cleaning system (SmartClean Plus) that washes the heads from hair and foam, while lubricating and charging it. The Philips 9000 series goes one step extra, since it also dries the heads. Afterwards, it does actually feels nice to smell the newly clean heads doing their job. If you don't want to make the effort a simple rinse under the tap will clean it. The cleaning liquid used in SmartClean Plus retails for R115 from Philips service agents, a new head which Philips recommend replacing every two years goes for R696.
You do receive a travel pouch for the shaver (difficult to include the beard trimmer too), while the unit can lock so that it doesn't accidentally start buzzing in your luggage.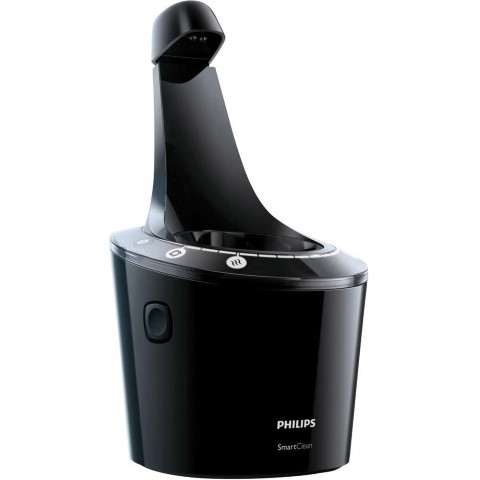 The SmartClean system leaves your shaver smelling oh-so nice and clean.
Smooth, real smooth
There is very little to fault the Philips Shaver Series 9000. It is a well-crafted shaving tool that should find a welcome home in any man's bathroom. The important thing is that is shaves well, picking up stubble that other shavers might miss, plus its beard trimmer is impressive and so is the SmartClean system that comes along.
Whether you have the R4 000 to spend on the Series 9000 is another story.
It comes with a two year guarantee, and if registered on the Philips website adds another year.
Full Disclosure: Product was received as a seeding unit.

Smooth shave, wet or dry shave, comes with cleaning unit, good battery life

Price