The GBX6900 is Casio's second series of Bluetooth enabled lineup of G-Shock's, merging rugged style and smartphone notification into one sturdy wristwatch. This latest offering boasts Bluetooth 4.0 functionality, currently compatible with the Apple iPhone 4S or better and Samsung Galaxy S4 and Note 3. Bluetooth connectivity allows wearers to pair their smartphone to the wristwatch and incorporates mail notification as well as music control abilities.
The look and feel of the GBX6900 is in keeping with previous G-Shock watches, making their original debut way back in 1983. It has enough weight and bulk (82 g) to give wearers the piece of mind that the watch on their wrist is tough enough to deal with an active outdoor lifestyle.
The watch face features the usual features one would expect from a G-Shock, including a countdown timer, stopwatch with split reading functionality, multiple time zones designated according to major cities, backlit LED lighting and water resistance of up to 200 metres.
Bluetooth-aches
Pairing of the device is a bit long-winded, with users required to download a G-Shock+ app, available on both Apple App and Google Play stores, before they are able to enjoy their newly purchased watch.
This pairing process seemed rather counterintuitive considering the entire purpose behind the Bluetooth-enabled G-Shock is meant to be instant access and ease of use. If the app contained additional features, such as links to exclusive G-Shock enabled content or sharing functionality, it might make more sense, but it merely adds another middleman between you and your wrist.
We would liked to have seen enhancements to the mail notification, perhaps indicating the sender or subject of the message. Another welcome inclusion would be the ability to activate the music player remotely and not having to unlock the device to access.
One enhancement we were pleasantly surprised by, was the Phone Finder feature. This allows users to locate a lost or misplaced (paired) device, by pressing a button on the watch which signals your smartphone to emit a beep, even when it's on silent mode. This is pretty helpful and will aid in stopping users having to rummage through couches or interrogate colleagues.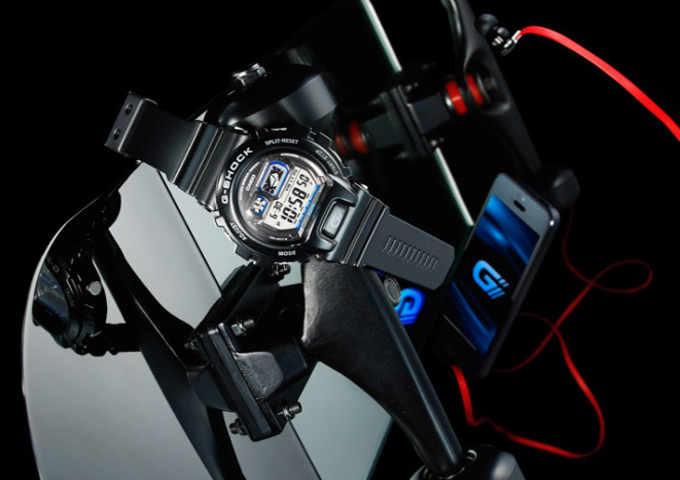 Final Verdict
The GBX6900 has kept the tradition of the G-Shock alive and well, armed with a few handy notification features that although helpful, will not entice newcomers. At roughly R1 300 more than an equivalently sized G-Shock watch minus the Bluetooth functionality, the GBX6900 has too little going for it in terms of Bluetooth functionality to motivate users to cough up the extra bucks.

The GBX6900 is available in three colour variants, blue, red and our personal favourite, the all-black version. It should set buyers back roughly R3 000 with an estimated two year battery life (based on a connection time of 12 hours per day).

Retains iconic G-Shock look and feel; Phone Finder feature helpful

Far more expensive than standard G-Shock, Music player frustrating to operate, Limited device compatibility