In dark times and places, a bright light comes into its own, and this is certainly what the Fenix UC40 can claim to bring to your pocket.
The flashlight's compact size belies just how much of a whopping punch it actually packs – it can easily fit in a pocket. While it is the same length as a Galaxy Note 4 (5.8"), of course, it's a great deal narrower. This meant I had no problem sliding it into a jeans pocket and carrying on with my day, confident that should load shedding strike past 6 pm, I would be able to find my way around the house without inadvertently smacking into something.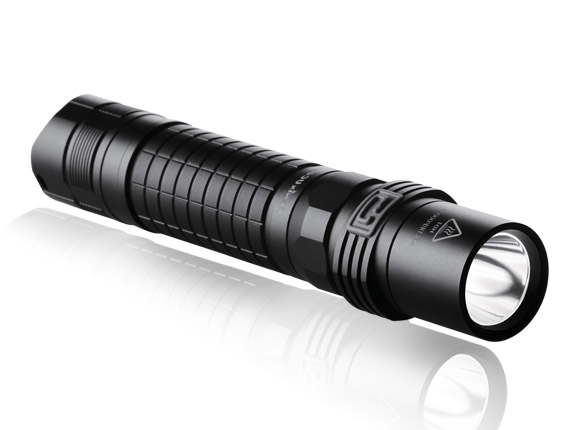 Light of your life
To start at the beginning though, the Fenix is clearly well constructed and built to handle the rigours of daily and outdoor use. It sports a nice ribbing down the length of the flashlight, and a rubberized texture where one's thumb would rest, making it easy to retain one's grip.
However, it's in its primary use – casting light – that the Fenix really shows how mighty it is. It offers four levels of light output, as well as a strobe effect. At its lowest level, you get 10 lumens of light, while one step up gives you 110 lumens. Step up to high though, and you get a very respectable 400 lumens. At the final and fourth level (turbo), the flashlight puts out a brilliant 960 lumens of light.
Granted, 400 lumens is enough for most situations, but at 960 lumens, the Fenix UC40 was really outstanding. At this level I found I could easily throw a sharp beam of light all the way down a long driveway in the dead of night, or if I really wanted to light up a large room when the lights went out, shining it onto the ceiling to create a diffuse effect illuminated the room sufficiently to see everything in it clearly.
It outperformed my Led Lenser P14 (review) by a mile, which was already an impressive flashlight in its own right, despite the fact that the Fenix is a quarter of the size. The strobe effect, incidentally, is also 960 lumens.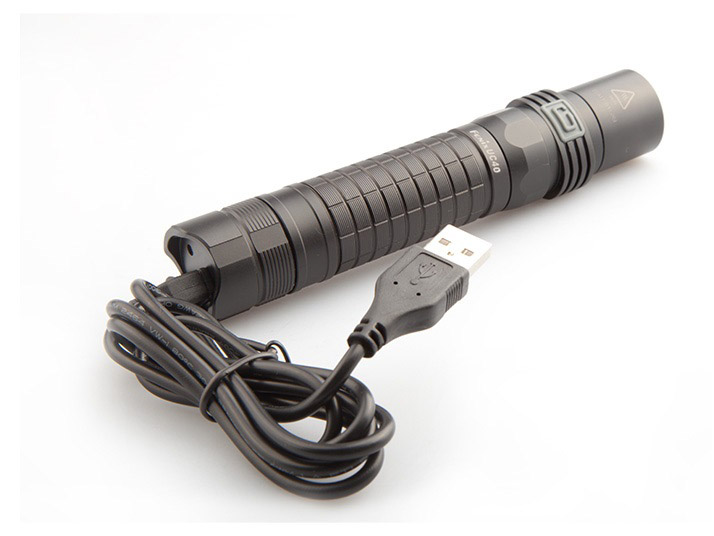 Careful now
Perhaps the only drawback is that you need to regulate your use and which of the four levels you turn to, at least when using rechargeable batteries, as battery life varies quite a lot. Use the lowest level and you can look forward to 150 hours worth of light, but go up one level and that drops to 16 hours.
Engage the high (400 lumen) setting and you can expect just under four hours worth of life, (maybe just enough to see you through a round of load shedding) while that outstanding turbo mode will only give you an hour and a half of its brilliance on a charge.
Worth mentioning though, is that at least you have a few options with regards to batteries. You can make use of the included 3400 mAh large capacity rechargeable battery (recharged through a mini USB on the base of the flashlight), a 18 650 mAh Li-ion cell or two CR123A batteries.
The only drawback to using the former is that there is no indication of when your battery is running low. When it does, the flashlight automatically steps down to the lowest setting to conserve battery life.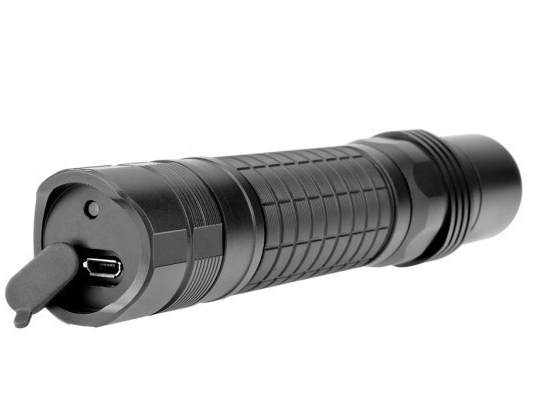 Step up!
Operating the Fenix and navigating the different light levels is a breeze. A slightly raised, rubbery textured grey power button rests beneath the business end of the device, and I found I was able to quickly discern it from the rest of the flashlight by touch alone.
Pressing and holding this button turns the flashlight on; and then quick presses cycles up through the outputs. Pressing and holding the power button when it is on also for a few seconds activates the strobe. Doing so again, but more briefly, switches the beam off completely.
Allow me to enlighten you
The question that comes to mind with every flashlight, with the Fenix being no exception, is who is this piece of kit for?
I would have no hesitation recommending it to general users who need a compact but powerful light at their disposal. For travelers, it's a no brainer – that 10 lumens of light is actually ideal for when you are in an aircraft searching for your wayward headphones/shoes or rummaging in your overnight bag and don't want to illuminate the entire cabin (not advisable at night).
Additionally, the variance of light output makes it a handy companion when you go exploring off the beaten track, and its size makes an inarguable case for including it in your go-to kit for travel.
For those who venture into the bush, its brightest beam and terrifically long throw of light would be most beneficial. There is though, one other use that I don't recommend but I would be remiss not mentioning. There is a bit of a possible self-defense application in the brightest beam too – shining it directly into an assailant's eyes will, at least temporarily, blind them (do not test this on yourself or anyone else unnecessarily).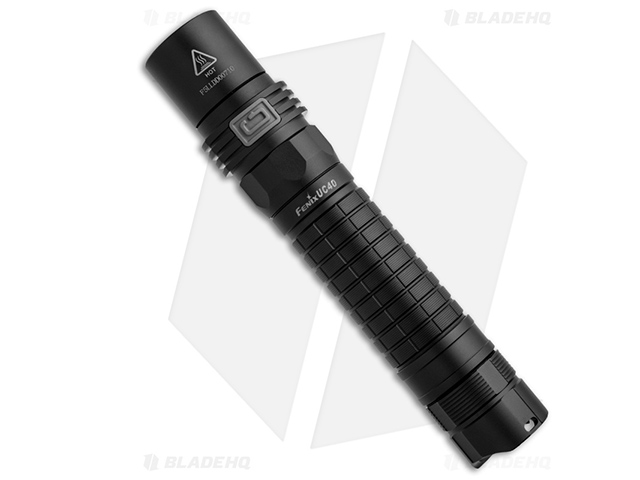 Summing up
All in all, I was very impressed by this mighty monster. When life gets a little darker, a good light – sometimes like a good friend – can be difficult to find. I found the Fenix UC40 Ultimate Edition fills both niches very nicely. It has a RRP of R1 000.

Compact, Powerful, Ruggedly built, Five beams in one

No indication of how much battery life you still have left