ALSO READ:
Garmin vivofit Review
Garmin vivosmart Review
Watch My GPS - Activity Watch Roundup
It's safe to say that the ever-growing realm of smartwatches is still looking for its champion. A device that can do everything well is still some way off, as the ease of use and complete smartphone-esque functionality is still missing in a lot of current offerings.
Garmin is one company that has established a strong footprint in the fitness-focused wearables space, but still needs to find a device that merges the functionality of a sportswatch and features of a smartwatch. To that end, the Garmin vivoactive made its debut at CES 2015 earlier this year, and they're set to land in SA, with pre-orders now open.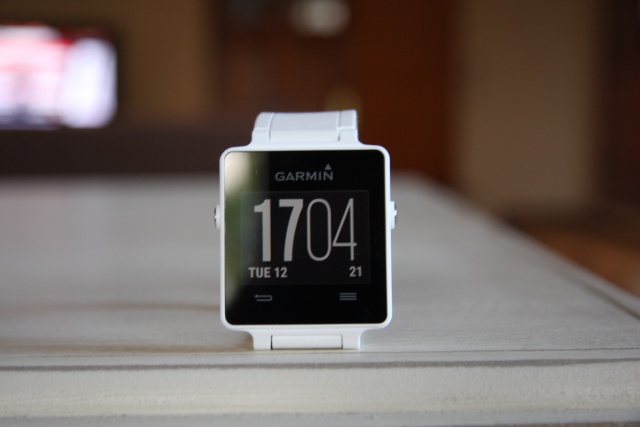 Strong Heritage
In the past, Garmin devices have always impressed, with their level of accuracy and ease of use being particular standouts. As such, hopes were high for the vivoactive, but it seems to lack the necessary drama that a smartwatch needs nowadays to make an impact.
Its simple square design is fairly innocuous, with its hard plastic cover being even more so, especially when competitors are using higher grades of design materials. That said, the vivoactive feels hard wearing, but is extremely light at only 38 grams, an important aspect for multisport enthusiasts. As a result it sits very comfortably on one's wrist, and does not get in the way when running or lugging heavy weights in the gym.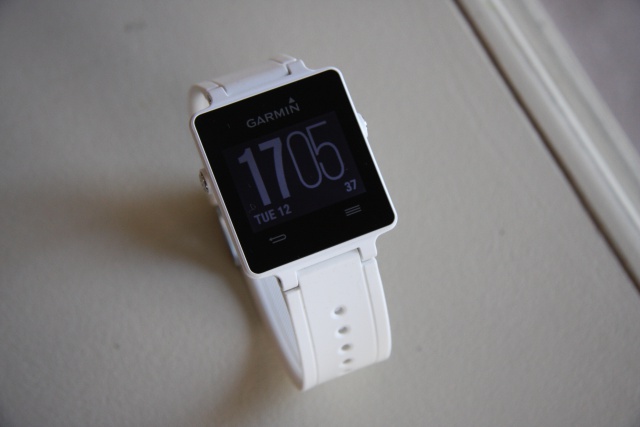 Available in black and white, I'd advise going for the former, as the white vivoactive seems to attract a fair amount of dirt, which can sometimes look particularly grimey against the white background. Luckily, being all plastic, the vivoactive is fairly quick and easy to clean.
Setting up however, is a slightly more painful affair, as the Garmin Connect app (required to pair and use the vivoactive) took far longer than ideal in order to pair with my iPhone 6 via Bluetooth 4.0. That said, the connection when your smartphone is out of range is quickly re-established once you edge closer to your device.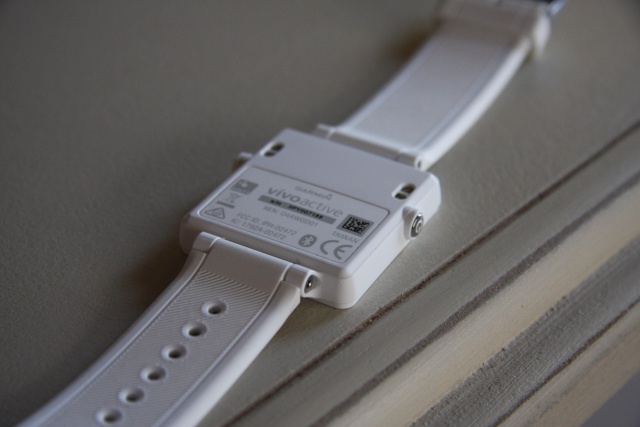 Short Notice
The Bluetooth connection is used to bring a host of smartphone notifications to one's wrist, and keeps it on par with the number of Android Wear sporting smartwatches available at the moment. When an email, text message or calendar event is received on your phone, the vivoactive vibrates into life. For text messages and calendar events, the vivoactive's 28.6 mm wide display (205x148 pixels) proves adept at showcasing the relevant info in one seamless view.
For emails though, it is less than ideal, and suffers from the same issue as other smartwatches, namely a need for multiple upward swipes. Added to this, the vivoactive can only be used to read and discard notifications, and does not feature the ability to reply to them as most Android Wear smartwatches can.
As a result, the vivoactive might leave would-be smartwatch owners a little short changed in terms of the functionality they're expecting. Therefore as a fully loaded wearable, the vivoactive is a little lacking.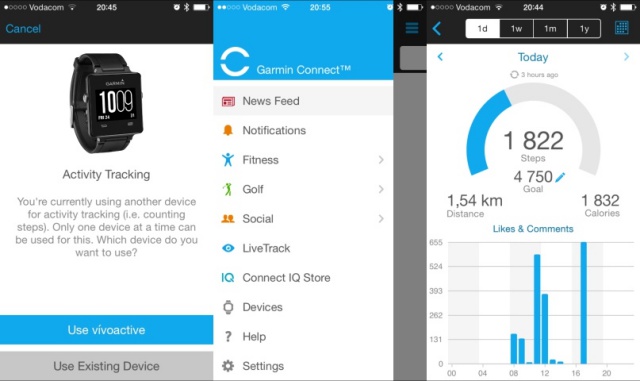 Nifty All-Rounder
One area the vivoactive shines however, is in the sportswatch stakes, proving a welcome aid for multisport enthusiasts. The vivoactive does not feature a built-in heart rate monitor, and rather uses a range of onboard motion sensors to measure the wearer's speed, distance covered and calories burned. For the latter, accuracy might be off slightly as a heart rate reading is often needed for a precise measurement, but the speed and distance recording is bang on. This is down to the built-in GPS the vivoactive touts, which provides an increased level of precision while running. The watch can also be paired with an ANT+ compatible heart rate strap, should that element be integral to your regime.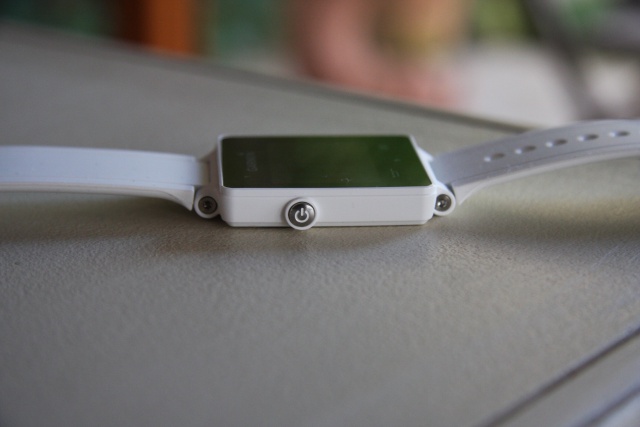 The vivoactive has a number of training modes and sports to choose from, with walking, running, cycling and swimming all catered to. For sports that fall outside those core ones though, the vivoactive cannot help you out. As an avid squash player, there was no way for me to measure how many kilometres I might of run, or calories I may have burned during an hour long match. Alternatively, you can track such an exercise as a run, but this is less than ideal in my opinion. The same issue crops up if you enjoy lifting weights, as the lack of heart rate monitor will offer idea of many calories you've burned while wrestling with those 22 kg dumbbells. Therefore, if your training or sports watch needs depend heavily on your device housing a built-in heart rate monitor, it may be better to look elsewhere, like TomTom's Runner Cardio offering (R3 800).
Final Verdict
In spite of a few shortcomings, the vivoactive is a great device. It keeps things simple, and is very easy to use. Added to this, is a generous 8-10 day's worth of battery life and a lightweight design that slips easily into your everyday routine. While the vivoactive is not fully a smartwatch, nor a sportwatch, it sits comfortably between the two. There are indeed smartwatches out there with a similar fitness-focused functionality, none to date pull it off in quite the same way as the Garmin's vivoactive. Perhaps with feet planted in both the smartwatch and sportswatch realms, the vivoactive has turned out to be a nifty little jack of all trades.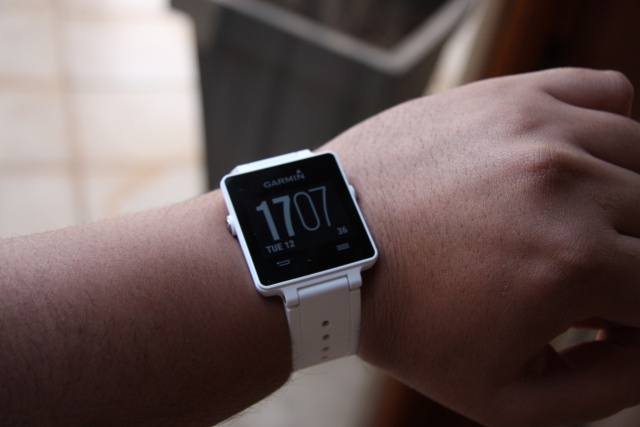 At this point, the only keeping me from picking up a vivoactive myself is its price, which is quite expensive at R4 500. At that mark, it is R700 more than most options out there, and as such remains out of the reach for many would-be users.

Lightweight and comfortable design; Long lasting battery performance; Precise activity measurements

A tad expensive; Straps attract dirt and dust; Requires additional hear rate strap