There is often a quandary presented by boots versus low shoes when it comes to hiking. While the former tend to offer better ankle support, a boon if you have susceptible ankles or tend to pronate, low shoes tend to offer more flexibility when running and moving fast. This is not much of a big deal when wearing shoes for particular activities, but what if you want to go from one end of the spectrum to another without changing your footwear?
There is a compromise to this dilemma, namely mid boots. The Trail OX Chukka fall cleanly into this category, offering greater ankle support than a normal shoe, while not being as rigid as a full on hiking boot.
Ready for adventure
This is not without coincidence, as the Trail OX Chukka have been billed as the company's adventure/crossover boot. It is an apt description actually, because the mid boots differ quite a bit from the company's other offerings. For starters, the material covering the mid boot is firmer and denser on say the V-Lite SP Hike, and Hi-Tec has reassured that its i-shield repels water and dirt and is resistant to stains.
Additionally the mid boots feel more ruggedised from the tip to the heel. Both these factors, in appearance and in wear, render them the kind of footwear you would expect to see worn by Lara Croft or Nathan Drake, up to the task of clambering up uneven paths, as well offering enough flexibility to run in a hurry, in case your adventures veer towards the more extreme.
What Hi-Tec doesn't mention is that they are also pretty great at handling the workplace as well, owing to the fact that the black and goblin blue versions, reviewed here, look a bit smarter than your average work boot, particularly if you work in a creative environment.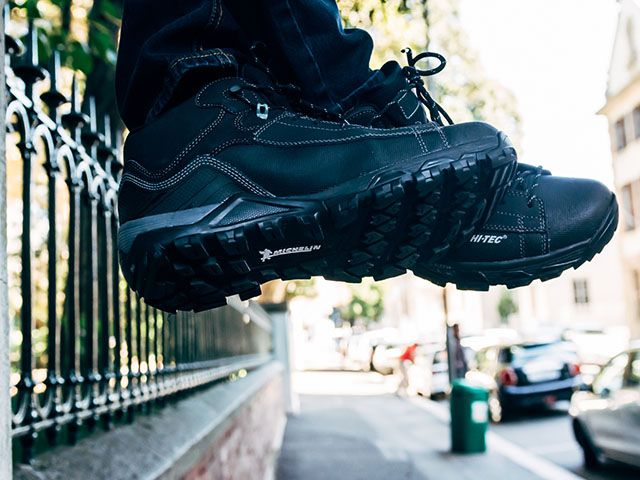 Keep your grip
Returning to its original purpose – active use – a comfortable and rugged shell is essential for any shoe or boot destined for adventuring, but no less important is the traction on offer, especially as it is a given you will be pressing it into service on the paths less travelled. This time round though the outsole of the Trail OX has also been the result of a new venture off the beaten track - as its traction comes courtesy of a partnership between Hi-Tec and rubber manufacturers Michelin (the same company behind the highly regarded car tyres).
Admittedly, the grip provided by Hi-Tec's offerings have never been a slouch, but you certainly do feel the result of this partnership. If shoes were cars, the Trail OX would without a doubt be the 4x4 of the lot. I found that they performed just as flawlessly when chewing up gravel as navigating across rocky beaches or helping make one's way across the slippery wet rocks of a rock pool. While I felt thoroughly confident in clambering over rocks in them, the moment when I really fell in love with the Trail OX though came when I got them drenched in water, while my socks and feet remained wholly dry. This is not without design since the Trail OX have apparently been the recipient of the company's Dri-Tec waterproof, breathable membrane.
Another pleasant surprise is that you would think, given the rugged build of the Trail Ox and its well cushioned sock liner, they would be hot to wear for extended periods. Yet they aren't, at all. Additionally, the OrthoLite Impressions lining, which boasts slow recovery foam, meant that slipping into them after a long barefoot night felt instantly familiar, and as if I had been wearing them already for a couple of hours.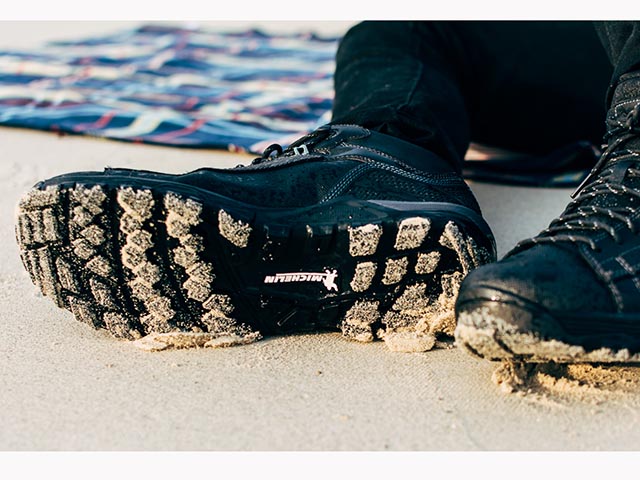 Be aware
While the Trail OX didn't offer up notable glaring faults I could pick out, there were a couple of caveats that you may want to be aware of. First off, the Trail OX's are on the heavier side of the spectrum. That being said, my feet didn't feel sore or strained from them after extended wear. Additionally, I found that extra weight to actually be quite reassuring on the trail, especially as I started pushing them across more rocky, uneven terrain.
The second caveat is that the shoes seemed slightly narrower towards the tip than some of Hi-Tec's other offerings. In the first few days, I felt a bit of a 'pinch' on the right shoe, which made me question whether this was a defect.
Apparently it wasn't, but rather necessitated skipping a lace loop to cater for the shape of my feet, which taper to the heel. Doing so gave the front of my foot more room, and the pinch sensation promptly disappeared. While it is always a good idea to lace your shoes or boots according to your foot shape for maximum comfort, however on the Trail OX I found doing made a major difference to the Trail OX's comfort level initially and subsequently.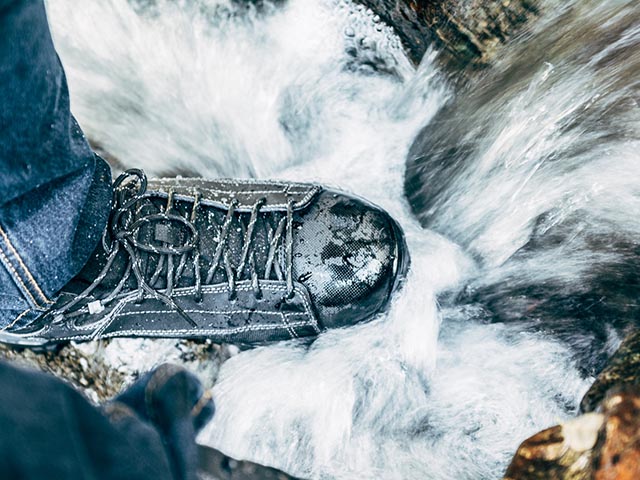 Strong suggestions
This is one pair of mid boots that I do strongly recommend wearing for a few days, because they do get considerably more pliable once worn in for a little while. Indeed, I found that wearing them and walking in them for a few days before pressing them into service on a 16 km walk helped tremendously.
As my time with them progressed, I found the Trail OX retained their ruggedness, still boasting a formidable grip on a variety of terrains, while becoming increasingly comfortable the more I used them. After about three weeks, they have become the reigning king of my footwear choices, for just about everything, from pounding the pavement, running with my dogs and working in the garden to working, travelling and hiking.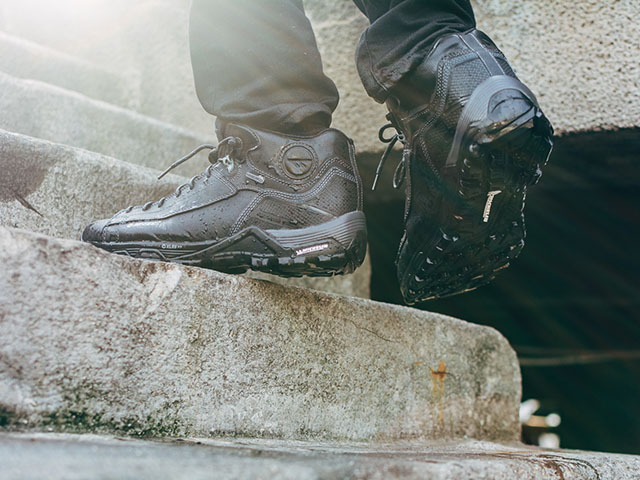 Final thoughts
In the final analysis, the Trail OX Chukka do differ from Hi-Tec's other offerings, requiring a bit more wear in till they really show their mettle. However, this is well worth the effort, as the beefier grip, superb traction, and rugged nature make them ideal for just about anything.
To my mind, the convenience of having a mid boot that boasts both excellent ankle support and flexibility to move quickly alone make them a winner. As far as the Trail OX's stated purpose, to encourage people to pursue their own outdoor adventure, I certainly found they made spending time outdoors walking and exploring that considerably more pleasurable. Several weeks into my time with them, they have become the boots that I am somewhat reluctant to take off, and in which I cannot wait for our next adventure. They have a RRP of R1 999.
DISCLOSURE: The Trail OX Chukka were sent as seeding units for review purposes.

Rugged, Very comfortable, Versatile, Excellent ankle support, Terrific grip

Expensive, Takes a little wear in