With spring swiftly approaching, it's high time to haul out a good pair of hiking boots. Don't have ones? Hi-tec's Altitude Pro should be on your feet.
The top of the range Altitude Pro from Hi-tec look like they mean business, but it is really when they are put through their paces that we found they proved most impressive. As the company's flagship hiking boot, the shoe is also packed with technology.
For starters, they are fully waterproof, and further boast an abrasion resistant (and very tough) heel and toe cap. This meant that the likelihood of painfully stubbing your toe is reduced close to zero.
However, the boot's highlight feature is its Vibram Rolling Gait System (RGS), which is, according to the company, intended to keep hikers' movement fluid, and thus reduce ankle strain and fatigue. Our experience is that we had to check a couple of times that we were actually wearing boots, because walking in them felt far more comfortable than we anticipated from shoes of this ilk.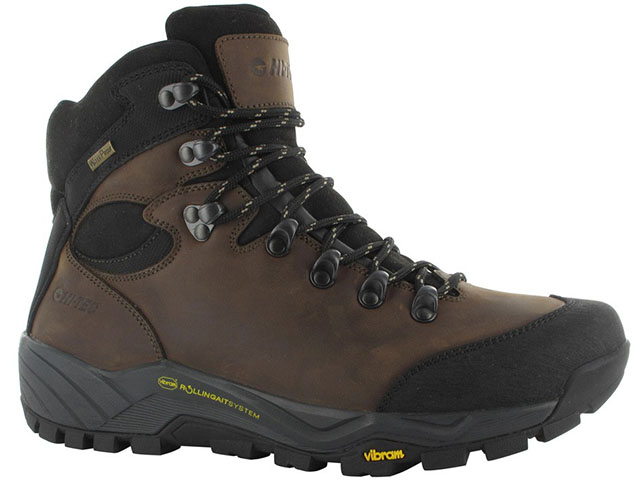 As far as boots go, the Altitude Pro may look smart and neat, but they also pack a good dea of technology beneath their less obtrusive exterior.
Hold on tight
Additionally, we found that the grip of these boots is simply outstanding, never wavering no matter how smooth or slippery the surface. One of the key elements we look for in a good hiking boot – in anticipation of plenty of uneven and varying terrain, is comfort, and even more importantly, solid ankle support, especially as a twisted (or worse) ankle on a hike is no laughing matter. We found that the Altitude Pro ticks both boxes beautifully well, holding our feet steadily in place irrespective of how much we clambered.
Additionally, and quite surprisingly for these kind of boots, the Altitude Pro was not as heavy as we expected it to be, although at 670 g you will be aware of its presence. It also enabled us to employ our blister-battling strategy - doubling up our socks with a hiking pair over a thinner, normal layer – without feeling like we had run afoul of the Sopranos and found ourselves being weighted down with cement shoes.
In short, the Altitude Pro offers a solid, outstanding pair of reasons to leave the memory of winter far behind, and go, quite literally, take a hike.

Superb support, Excellent grip, Vibram Rolling Gait System works well

Expensive