The Huawei Watch Gt Active needs to face off with competition on different sides of the spectrum. On the one hand is the likes of Fitbit's Versa, the Apple Watch and Samsung's Galaxy Watch. These are all smartwatches first, with the added benefit of exercise tracking. On the other hand, Suunto and Garmin's rather superb range of fitness tracking watches have an element of smartwatch functionality thrown in. And in a strange way, the Huawei Watch GT Active falls more in the latter category, for reasons that will become apparent as we go along.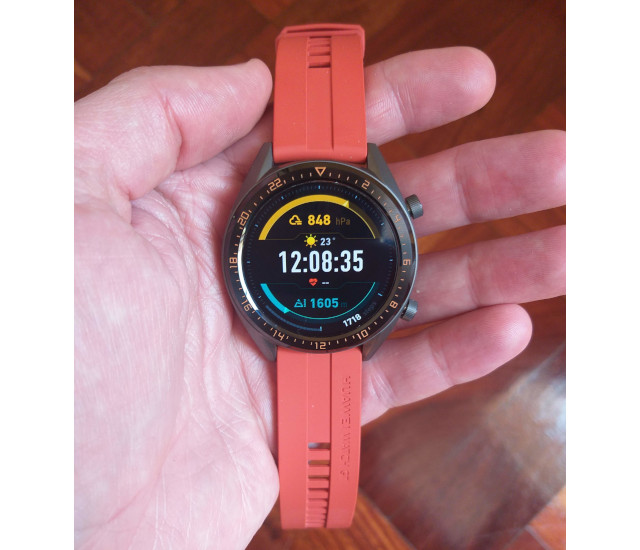 Functionality
Let's start with its smartwatch functionality, which includes messages, phone calls, alarms and reminders - pretty stock standard. There's no dialling via the smartwatch since you don't have a built-in SIM as found on the Samsung. Unless you really need to make or receive calls on your wrist it's something that you won't necessarily miss, and it won't contribute to your battery depleting.
Speaking of which, the battery life is one of the strongest features of the Watch GT. Huawei punts two weeks, but with GPS tracking on while exercising it brings it down quite considerably. Still, compared to my Versa being done in about three days if tracking exercise, the Huawei lasted anything from 5 to 8 days on a charge.
Perhaps the most important thing to note is that Huawei doesn't employ Android Wear on this watch, as many others do, instead opting with its own LightOS. This means you don't have the Android ecosystem to tap into, so third party apps are out of the question. Forget about your Google usuals such as Maps, Keep and Gmail. More significantly, there's no integration with Strava, while your runs can't be exported to other third-party applications either. This could be a dealbreaker for those who make active use any type of other trackers for exercise logging.
Using the Huawei
LightOS itself is intuitive to use, making use of swiping motions to get to certain options or the two buttons on the side. Activity tracking was easy to monitor, with connection to GPS quick and painless (three GPS systems are supported), and a myriad of info on display while out running to cycle through. The watch includes a triathlon mode since it's waterproof, as well as different coaching modes to get you running or walking specific distances. Most exercise info is stored on the watch, with far more details provided on the Huawei Health app.

What I really enjoyed is Huawei's TruSleep functionality. This tracks your sleep throughout the night, scoring you in the morning on the quality and length of your sleep. It knows in which sleep cycle you are – light, deep, REM and awake, and monitors your heart rate throughout. It breaks down your night's sleep patterns into percentages, comparing it to the average of people your age, also telling you where you can improve. TruSleep is comprehensive, with Huawei allowing you to manage your watch's "do not disturb" period so that the screen doesn't switch on at night every time you move your arm (we're looking at you Fitbit).
Size is nice
Another highlight is the size of the Watch GT Active. On first arrival I thought it would be a heavy and a bit of a mission to wear to bed, but that's certainly not the case. With a case size of 46 mm, a depth of 10.6 mm and a weight of close to 50 g, the Huawei was surprising unobtrusive. Serious kudos must go to the orange watch strap that gave just the right amount of stretch, without causing any type of chafing. It is one of the best watch straps I've ever come across.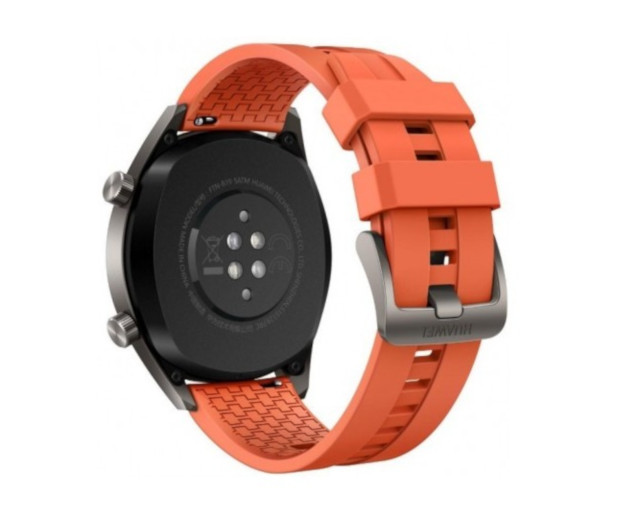 After wearing it for close to three weeks, I can safely say that the Huawei Watch GT Active is good at what it does, especially at tracking exercise and sleep logging. But, and it's a big but if you are looking for added functionality, it does not include Google Wear OS. If you are looking to add any extras, such as Strava or even a myriad of watch faces to choose from, this watch is the wrong one for you. Having said that, the Huawei Watch GT Active goes for a decent R3 500, which is a strong price and can make you forgive a lot of sins.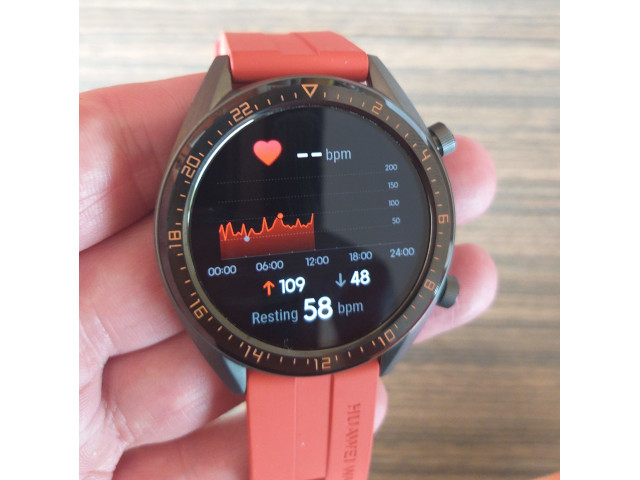 TruSleep, good exercise tracking, feels good on the wrist

No Google Wear OS, limted watch faces, smartwatch functionality limited