If you're planning to go off-road with your running, Puma's Seasons gear is looking to support your best efforts. We put it to the test.
(Disclosure: Gear received from Puma for testing and not returned.)
SEASONS Lightweight 5" woven trail running shorts Men
If you've ever felt your running shorts need more pockets, then Puma's 5" woven trail running shorts are the ones you've been waiting for. There are four pockets on these (actually five if you count a small money pouch), which means you can take your smartphone, keys, gels and a few notes with you on the run. Since they are zippeable, there's no need to worry about things dropping out while out on the trail.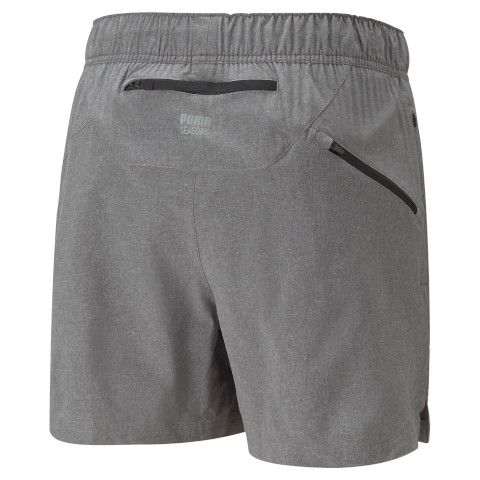 The shorts are a bit heavier because of this, and I really wished the elastic waist strap was a bit stronger, since you're very much dependent on the internal drawstring to keep your shorts up. Puma's dryCell tech does duty wicking moisture away, although you'll get wet in the usual places.
For me, 5" shorts are just right, not too long or not too short, and these are definitely comfy with the extra stretch. The material used seems durable but don't test its mettle against a small thorn tree. The SEASONS Lightweight 5" woven trail running shorts retails for R1 050 at the Puma shop.
SEASONS coolCELL Trail Running Tee Men
I really enjoyed Puma's coolCELL Trail Running shirt, providing a great stretch and a lightweight fit. It also offers a decent amount of sweat wicking, without the shirt becoming a soggy mess. An interesting feature of the shirt is a small little zippable pocket on the back, good enough to keep a few notes or a credit card in - anything heavier and it starts bouncing around while running.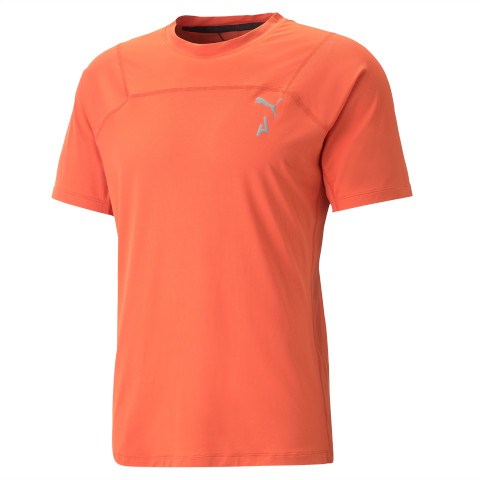 The Puma logo on the front with two small prints on the bottom of the back are reflective, although I would still take along a reflective belt when running at night, especially now with loadshedding making the roads unsafe at night.
I'm not quite sure why Puma insists it's a trail shirt since the material doesn't come across as more durable or ripstop, but it works for running whether off-road or on. R1 299 online at the Puma shop.
SEASONS stormCELL SympaTex Packable Trail Running Jacket Men
Puma's stormCELL SympaTex jacket is stylish, with its design and print providing a strong streetwear aesthetic. But it's not the looks you're after when stuck on a mountain in the pouring rain. Luckily this jacket is made from 3-layered SympaTex, a highly water-resistant fabric that is still relatively breathable and actually windproof and water-repellent too.
While some running jackets claim to be waterproof, you'l sometimes find a clamminess seeping through. Not this one, offering heavy duty rain protection that will keep you dry during even the heaviest of Gauteng thundershowers. For this it sacrifices weight and portability, so it won't quite pack up into a neat little ball you can stick in your hydration belt.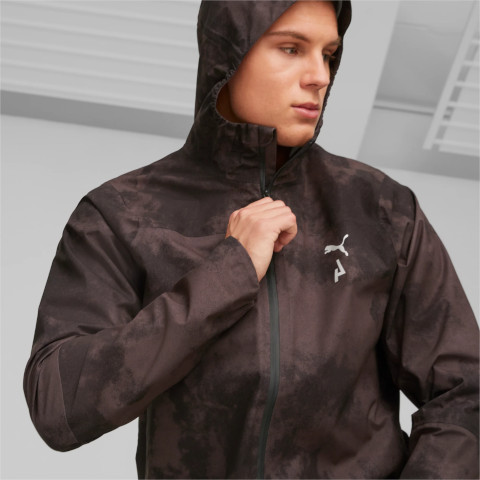 There are a few interesting design choices from Puma, with extended cuffs making an appearance (no thumbhole) and an adjustable hood that can really lock your face in from the rain. What I missed though are pockets on the side, which perhaps costs the jacket a few points in the general wear apartment. It does have a large internal pocket on the inside of the jacket on the back, which I would presume the jacket can fold into, although it's far from ideal.
How does this do for the cold? Not bad, I wore it to take the edge off during those 6:30 winter races, taking it off before the race starts. If you know you are going to be in the cold for an extended period during a run, then this is a good choice since it's slightly thicker than other running jackets. That said, it's not a winter jacket you wear when it's truly cold.
The SEASONS stormCELL SympaTex Packable Trail Running jacket is on sale currently for R6 300 at the Puma Shop, which is not a small amount in anyone's language.
Puma Fast-Track Nitro trail running shoes
When I first tested Puma's Fast-Track trail running shoes back in November last year, I thought the appeal of them lies in the fact that they work on both the road and trail, and do so well, as long as you don't start focussing too much on either one – sort of like the gravel bike of trail shoes. That opinion still hasn't changed.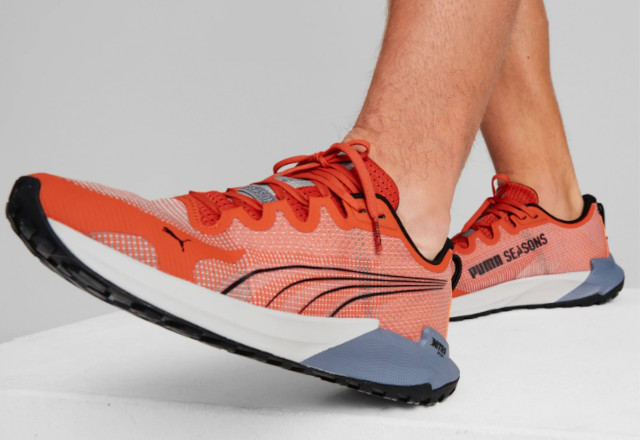 You'll find the midsole comfortable thanks to a layer of both Nitro foam and ProFoamLite, with this off-setting the thicker, stiffer outsole needed for trail. The shoes are light enough to kick up a gear when speed is needed, while stable enough to handle trickier surfaces.
It's now available in a new colourway - Chili Powder/Puma Black, which certainly adds a bit of pizazz to the Fast-Track Nitro. They are available for R1 610 from the Puma shop.

Check article

Check article