Under Armour's Moves With Me range is now available in SA - we took it through its paces to see what it's made of.
Men's UA RUSH Seamless Legacy Short Sleeve
If there's one thing to know about Under Armour's training shirts it's that they are built to last. I have a few of them in my closet and after numerous runs they still look good - no stitching that has come undone, very few snags on the material and the shape has been maintained.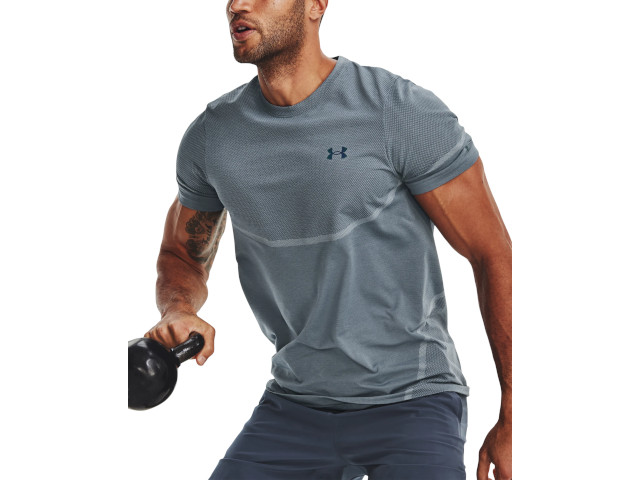 This Seamless Legacy short sleeve material works well during runs to wick away sweat, with the material used subtly meshed to allow ventilation. Whether you're doing crossfit, running or lifting in the gym on a regular basis, Under Armour's Legacy short sleeve shirt will serve you well. R799 on sale.
Men's UA Peak Woven Shorts
What Under Armour usually gets right on their shorts is managing to keep just the right amount of tightness on the elastic waistband, which allows your pants to stay put while working out without having to rely too much on the drawstring. These UA Peak Woven Shorts fit comfortably without being saggy, with the stretchy woven fabric used allowing for mobility during exercises alongside the side-vent hem. There are added perforations on the bottom of the trunks for some added airflow.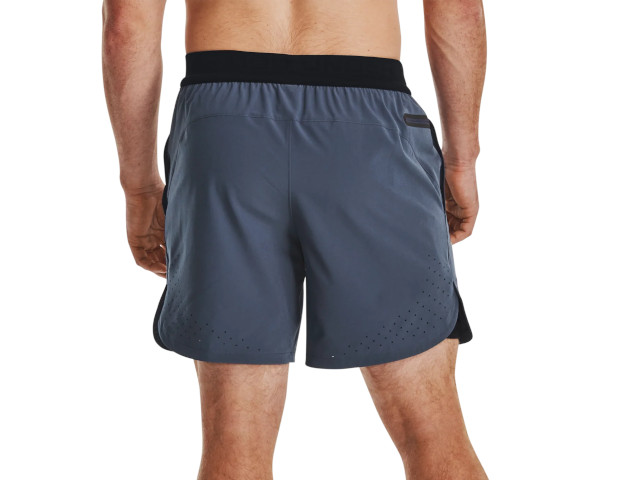 You're not going to run out of pocket space, seeing as there are two regular-size side pockets plus a zippable small one at the back, great for keys. I've done a number of runs in these and luckily, they don't tend to creep up your thighs - always a big plus in my books. R699 on sale.
Men's UA RUSH SmartForm Long Shorts
I did not think I would enjoy the SmartForm Long shorts, until I started running in them. Now, most of my long runs are done in them. Under Armour updated these from the previous version, adding a very important drop-in pocket on the side – handy if you're running with a phone/keys/gels.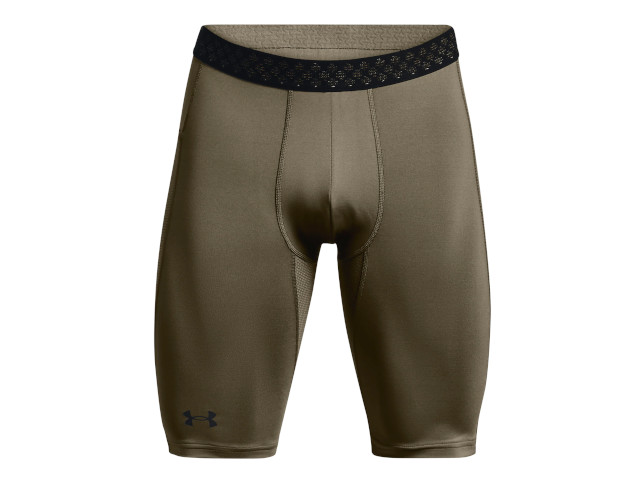 The SmartForm pattern tech is also new, which feels slightly thicker than the previous material used. If you struggle with chafing between your thighs when your pants start cropping up, these are the pants to buy. R899 on sale.
Men's UA RUSH Woven ½ Zip Anorak Jacket
Under Armour's UA ½ Zip Anorak jacket left me a bit perplexed. It's one of the stranger designs from Under Armour, with a zipper running from the top into a utility pocket at the bottom, easily large enough for a 1 kg container of protein powder.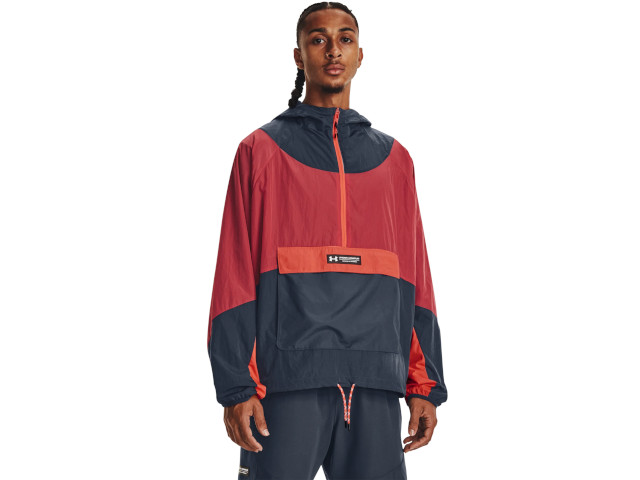 If you are trying to stay dry on the way to the gym, Under Armour's Storm water repellent material does duty on the outside, while it's double-lined with mesh type of material on the inside, so you'll remain dry. A drawstring helps you lock in the anorak from the bottom, although there's no drawstrings for the hoodie. The red/bright orange/grey might not be to everyone's liking, but if you are looking to get one, try one size smaller since the jacket fits quite loose. For runners, we would rather recommend one of Under Armour's other options. R1 699 on sale.
Men's UA Flow Dynamic Training Shoes
Taken from Under Armour's basketball range and then adapted for their running shoes (including the pacy UA Flow Velociti Wind 2), the Flow technology – which combines midsole and outsole – has now been included in their training shoe range. The UA Flow Dynamic (previously known as the Flex To Flow) are cross trainers, meant for serious time in the gym, and a little bit extra of everything else that comes its way.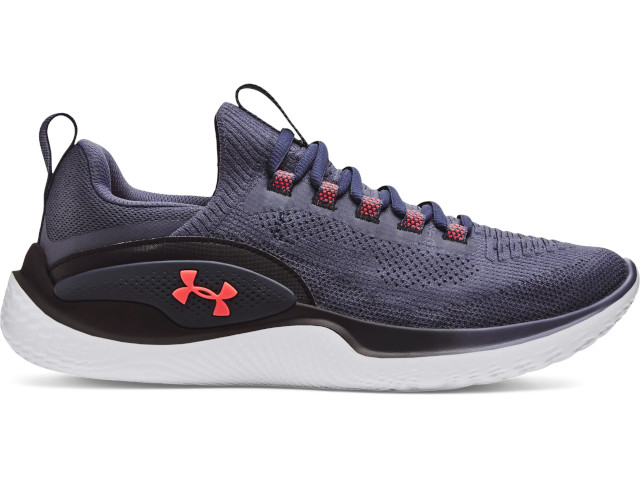 Slip your feet in and you'll feel the sock-like UA IntelliKnit upper doing its thing, keeping your feet pretty much locked in, even if not tied down by the laces. The shoes allow for decent flexibility, although your heel is locked in securely enough to keep your ankles in check. Under Armour mentions a shank in the shoe that also adds extra stability.
Admittedly, I don't spend time in the gym, but took these on the road for shorter runs in the region of 5 km. At the start the Flow midsole was a bit too stiff for my liking, getting slightly better as time went on. If you are looking for trainers for the gym that can also tackle your crossfit needs, I can imagine the UA Flow Dynamic fitting nicely, but if you are going to spend more and more time on the road, more running focussed shoes should be considered. R2 999.
(Disclosure: Gear received from Under Armour for testing and not returned.)

See article.

See article.