BUSINESS NEWS SPONSORED BY DELL E-SERIES 24" MONITORS FROM DCC: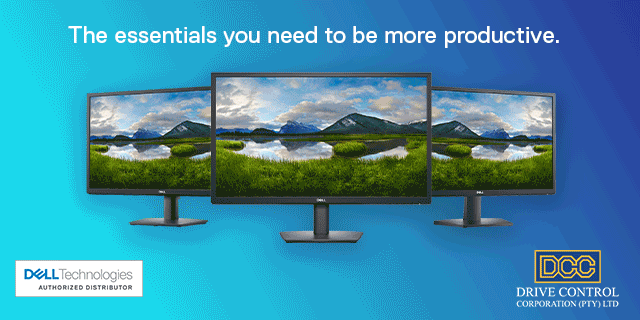 BCX, a leading provider of VoIP solutions, has invested into the ongoing development of flexible and scalable voice-over IP (VoIP) services that deliver reliable and modular business communications. Recognising how critical it is for companies to have access to reliable, secure and high-quality Voice and Contact centre services with minimal downtime, BCX has developed a cloud-based VoIP offering that's modular, compatible, and easily implemented and integrated into any environment. "Migrating to the BCX VoIP Contact Centre portfolio assures companies of trusted and reliable communications services that can be customised to suit their very unique requirements," says Abdool Saib, Chief of Converged Communications at BCX. "For us, the key words that should define any communication solution are – reliable, secure, and flexible. These are also the terms that easily define our VoIP solutions." VoIP has become as much a part of critical infrastructure as cloud, security, and operational functionality because it ensures that companies can thrive on the competitive global stage and that they can continue to deliver services for both hybrid and remote working. Furthermore, BCX has extensive breadth as an enterprise services provider such that we can provide a single end-to-end SLA ensuring access to the revolutionary potential of technologies such as Wi-Fi 6 ,5G, Vsat and microwave, broadband, SD-WAN and dedicated capacity Fibre SASE solutions. These services provide enterprises with much needed levels of network optimisation and security, at the right price and can be extended across multiple business locations. "The BCX Contact Centre solutions are designed to ensure that every organisation is future-proof and future-ready," says Saib. "In addition to putting the right communication tools into the hands of the business, with the appropriate media type to engage your customers, it allows for companies to leverage the potential of hybrid working frameworks and access a globally skilled workforce. Our VoIP and Contact Centre solutions offer predictable subscription-based usage ensuring budgeting concerns are addressed, with a scalable offering providing the ability to scale capacity on-demand and include an unlimited voice offering."
The world-class BCX VoIP technologies leverage local infrastructure and understanding to deliver the support and performance that organisations have come to expect. The management systems, optimised controls, advanced automation, and seamless collaboration tools ensure that employees can proactively collaborate and engage with customers. The BCX bouquet of voice and integration services include SIP Premium, hosted collaboration services, customisable calling plans, hosted business telephony, FLLA, Microsoft Voice Breakout, unified communication and collaboration tools, and value-added services designed to enhance every investment.