A quantum leap of innovation was the key theme of EMC's latest announcement of new products, as the company unveiled several exciting new additions to its range of offerings in London recently.
The newly launched VMAX All Flash, DSSD D5 and Vblock and VXrack products were each part of a bigger puzzle, namely enabling a modern data center. This, according to the company, will enable exciting ramifications that extend far beyond just offering 'better and faster' storage, potentially enabling enterprise computing to breach the boundaries of its limitations and deliver results that hitherto have not been possible.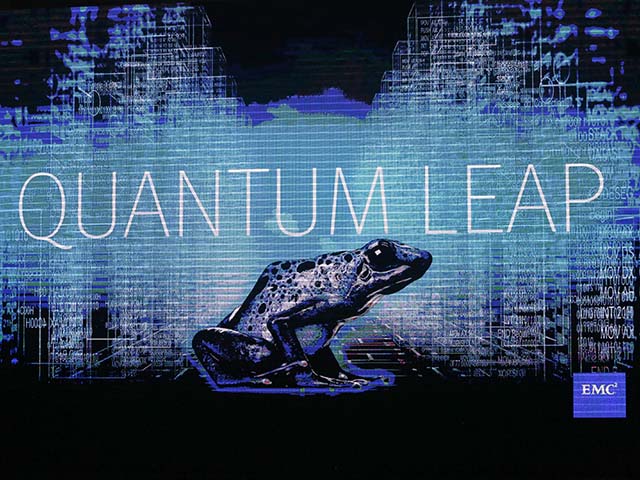 The future waits
EMC's CEO, David Goulden, began by explaining the significance of the announcements, pointing out that the first industrial revolution was born from harnessing the power of water and steam, and the second used the same to generate electricity. This enabled the use computer chips, ushering in the third industrial revolution, and now we find ourselves on the threshold of the fourth industrial revolution.
"In this, we can expect to see computing power becoming ubiquitous and fully democratised, while by 2020, there will be 50 billion intelligent connected devices. This means that we will have an abundance of highly granulised data at our disposal, creating a paradigm shift which will create a new society characterised by highly detailed, real time information," Goulden explained.
What will this brave new world look like? Goulden cautioned that it will always be a challenge trying to chart a new course using yesterday or even today's paradigm. This is exacerbated by the fact that the future is difficult to predict, as he pointed out a number of IT industry leaders who, in the past, really got it wrong.
Bill Gates, for example, famously predicted that Microsoft would never make a 32 bit OS, while the founder of Digital Equipment Corps, Ken Olson, is still remembered for famously asserting in 1977 that there was no reason anyone would ever want a computer in their home.
At that time, of course, computers were the size of a living room, and Olson, Goulden noted, simply missed the fact that a computer's form factor would change. Now, not only do we have one computer in our home, but for an average sized family, it would not be uncommon to find between ten and twenty.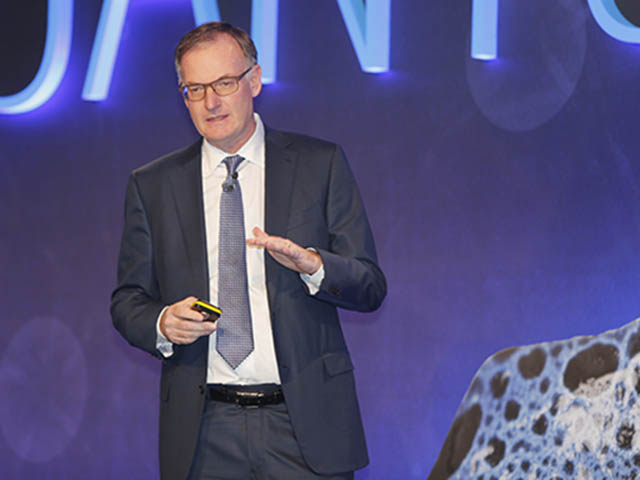 EMC CEO, David Goulden.
Moore and more
As to why computing power is set to take another leap forward, part of the reason is attributed to Moore's Law,while computing has only grown in power while become progressively more affordable. Goulden noted that this holds true whether it is applied to CPUs or storage, and thanks to modern developments, this doesn't show any signs of stopping.
With that in mind, Goulden elaborated that computing will make even larger strides, with the next 15 years likely bringing an abundance of computing that can be even 1 000 times more powerful than it is today. The problem, he noted, is how customers can prepare for these near unpredictable technological leaps. He further stressed that to help build the society of the future, businesses and organisations need to position themselves to take full advantage of this incredible firepower.
It was at this point that EMC began providing a snapshot of the potential of its new products, and what kind of gains could be realised with all flash technology. Two user case scenarios for all flash equipped data centers included handling the masses of data flowing through a smart city, which has to contend with receiving data from thousands (if not hundreds of thousands) of sensors, and processing the human genome so as to discover new cures for the most vexing diseases of our time.
Preparing for the next wave
One prediction that is not difficult to make is what customers will likely require, based on their needs at the present. Goulden continued that all modern businesses seem to have the same requirements from their IT. These include agility, enabling them to seize business opportunities in an ever changing environment; efficiency, and speed, as well as the ability to deploy high performance infrastructure very quickly.
Critical to both being prepared for the next wave of computing advancement, and being able to meet these core objectives, is having a modern data center, characterised by flash, being cloud enabled, software defined and all held together by trust afforded by ironclad security, highly available with world class support.
As exciting as the ramifications may be for all flash implementations, Jeremy Burton, EMC's president products and marketing, pointed out that before we can stride into the fourth industrial revolution, we still need to deal with problems from the third industrial revolution. "When we build the new applications, the old ones don't go away, with most of the applications implemented over the past 10 to 15 years being built for the old architecture. What we see is that systems put in place 15 years ago, such as packaged ERP systems, have just gotten progressively bigger, generating more data and resulting in more pressure on the backend storage systems," he elaborated.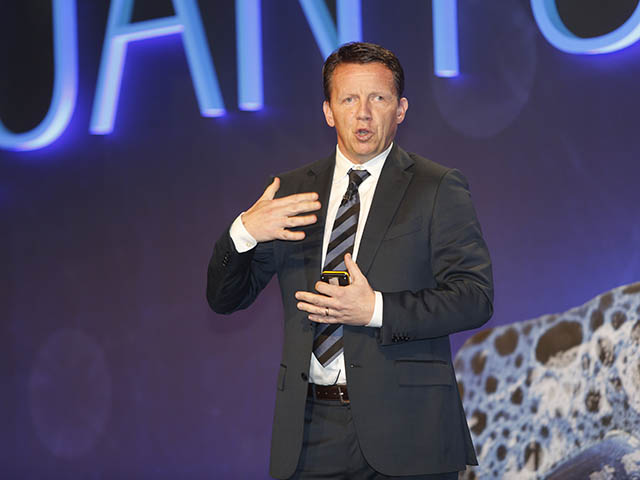 EMC president products and marketing, Jeremy Burton.
Opportunies grasped or business lost
He warned that this is a problem because these systems are essentially on what many businesses run, with any falloff in efficiency during the wrong time of the year,potentially costing a business money. "With so many people buying online, it's very easy for people to go to another site if they don't receive the kind of performance they expect," he added.
As a typical example, he cited the seasonal falloff in efficiency, as retail stores find themselves having to cope with processing hundreds of thousands, possibly millions of transactions.
The problem, he noted, is that there is a limited window of time to capture a transaction, and if a system if unable to perform, then the sale could be lost.
Burton admitted that one of the major bottlenecks in a data center has been the storage itself which hasn't been able to keep up with the processor, or at least that was the case until the introduction of flash.
Putting flash in enterprise storage arrays, however, largely mitigates this problem, as all flash arrays are able to deal with information some 20 times more efficiently than their hard drive counterparts, according to EMC. The real inflection point, really comes down to price. Traditionally, flash has been expensive, which has thus limited its use somewhat. Now though, a major turning point has been that for the first time it has become more economical to deploy flash for primary storage rather than hard drive.
Seizing the moment
Burton also answered the question of why the company has introduced its new VMAX All Flash offering now, explaining that while its XtremIO all flash product has done very well in the market, garnering EMC a 39% market share in the space, the company was not content with this.
"We believe we can get a lot more than that, but in order to do so, we realised we have to go to places that XtremIO can't," he elaborated. More particularly, he noted that the company's VMAX All Flash product can accommodate massive scale, petabytes of capacity, and caters to a variety of environments.
"We believe VMAX AllFlash and XtremIO will be a winning combination to attaining objective of well over 50% market share in next few years," he concluded.