At an illuminating round table discussion, travel technology solutions provider Sabre Corporation explained why an increase in travel could spur business, and the country's economy, to new heights.
Harald Eisenaecher, Senior Vice President for Emea at Sabre Corporation, began by pointing out that that the South African travel industry is very healthy, and is one of the few industries which enjoys an upper middle income customer base already. Moreover, its nine million annual travellers are only expected to increase, while the industry itself is set to grow by 4% year on year.
This is potentially extremely good news for the country as a whole, as the travel industry currently contributes 10% of South Africa's gross domestic product (GDP) as well as 10% of employment. Eisenaecher noted that a thriving travel industry has benefits for all the partners in the value chain. "Every new airplane that expands an airline's fleet generates about 450 extra employment opportunities," he noted.
Harald Eisenaecher, Senior Vice President for Emea at Sabre Corporation
No flight, alike
As simple as it might sound, what quickly became apparent is that the travel business is anything but easy, and it seems as though leveraging technology in the travel environment has become more of necessity than ever before. Sylvain Bosc, the chief commercial officer for South African Airways, explained that airline pricing had become exceedingly complex, particularly because it is such a competitive market. "On a flight from JHB to New York, which has 300 seats, 200 of those are different fares, with most of the passengers travelling different routes. This means that virtually no one passenger on flight is paying same fare for a seat on the same flight," Bosc revealed.
Technology is key
The common denominator of answering an increasingly complex industry, and enabling growth and all the benefits it can bring, is clearly technology. "The more a travel business expands and the faster it grows, the greater need there is for an efficient means to unlock that value," Eisenaecher stressed.
To this end, Dean Bibb, Vice President for EMEA at Sabre Corporation noted that the company had implemented a number of innovations. The first of these entailed taking the app store concept and designing an app store for the industry itself. This, he explained, enables travel agents to obtain and then provide a focused means of designed customisable services.
It should come as little surprise that mobility is being recognised as being a key component in the industry as well. Indeed, since its launch five years ago, tablets have found their way into pilot cockpits, with some airlines providing passengers with mobile devices to enjoy onboard entertainment. Bibb pointed out that Sabre has also launched booking capabilities on the iPad, enabling travel providers to begin a booking on their desktop and finish it on their tablet or smartphone.
Sylvain Bosc, the Chief Commercial Officer for South African Airways.
All about the data
Additionally, another core enabler from a technology perspective is the use of big data and data analytics. Eisenaecher pointed out that personalisation of travel offerings is "a huge trend", but one that cannot be done without technology. More specifically, this entails leveraging big data and data analytics in a useful way.
While it could be argued that this capability has existed for some time already, he pointed out that this would not have been possible a few years ago, as then the cost of storing and analysing vast amounts of data was prohibitively expensive.
The potential for travellers in the near future of correctly using big data are rather exciting. Users can anticipate being prompted to book for an upcoming trip ahead of time and thus take advantage of lower fares and travel deals before these expire, meaning that travel could become more affordable. Of course, travellers can continue to expect to receive up to the minute notifications on critical travel information, such as gate changes or flight delays on their smartwatch or mobile device. However, this could become a great deal more personalised as big data and analytics are used to help airlines understand their customers, and deliver accordingly.
"For example, airlines would be able to track where an individual traveller is using geolocation and combine it with airport information. If the system identifies that you are only moments away, then the security or check-in point could seamlessly decide to keep the gate open for you for ten minutes. If, however, the system sees you are an hour away, it would automatically rebook you or the next available flight and push the updated details to your smartphone," elaborated Eisenaecher.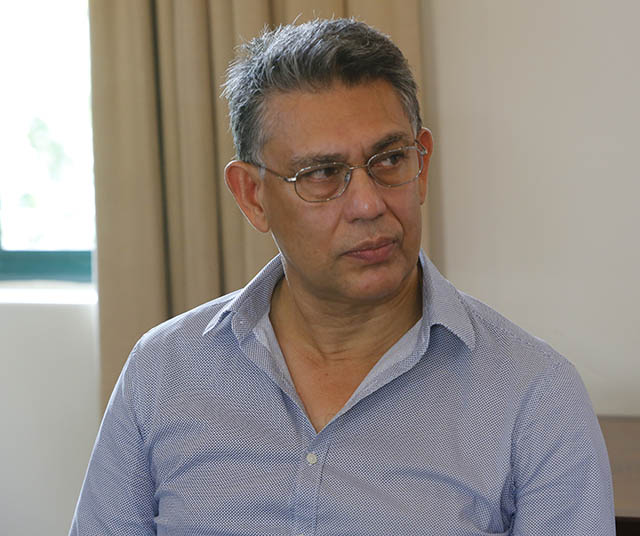 Dean Bibb, Vice President for EMEA at Sabre Corporation
Foundation for the future
Leaping into the future of travel and technology, and what the two arenas working together can bring, requires a foundation. It certainly seemed as though a substantial part of that, and Sabre Corporation's role in the industry, has set that nicely in place. More specifically, Eisenaecher elaborated that Sabre Corporation provides the world's largest marketplace for travel, by connecting buyers with those selling airline tickets, and enables customers to find the lowest fares possible. This is no mean feat, considering that there are some five billion fares for a person travelling from Johannesburg to New York, influenced by factors such as different routes and fare classes.
Moreover, travel solutions don't begin and end with flight; the company also connects hotels to some 400 travel agents around the world. No less importantly, particularly in light of the recent spate of flights seemingly disappearing, the company also ensures corporations know where their employees are when travelling for business. "Essentially, we are a travel marketplace, and today there is more value being traded over Sabre than Ebay," he explained.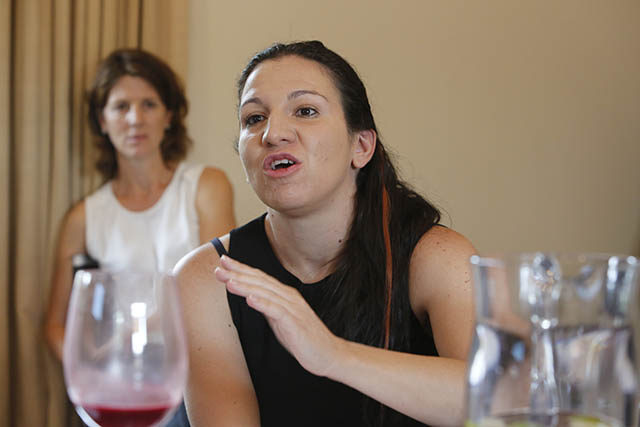 Antonia Lazaridis, Customer Services Manager at Uniglobe Travel, explained that people are travelling a great deal more domestically. As evidence of this, she reported that their app, created in partnership with Samsung and Sabre Corporation, had enjoyed 12 500 downloads to date.
Where to from here
Even with the foundation in place, there are some challenges that need to be addressed. For example the panel concurred that policies – such as the flexibility and usefulness of the South African passport – could stand to be addressed and changed. Indeed, making it easier for business travellers and leisure travellers alike to visit certain destinations with minimal visa hassle could have a tremendously positive impact on the travel industry, and thus the country. What is quite clear is that the sooner two very exciting and dynamic industries – travel and technologies – foster closer associations, the better.