Looking at the petite14 megapixel Olympus' SP-800UZ it's difficult to believe that a 30x optical zoom is hiding in that tiny body. 30x is a massive amount of zoom in anyone's language (equivalent to 28–840 mm in old 35 mm terms) and up until Canon recently released PowerShot SX30 with a 35x monster zoom, it was the world's strongest zoom on a compact body.
Whether you'll often use the zoom to its maximum setting is another story, but it's good to know it's there when you do need it. The lens is also sufficiently wide standing at a decent 28 mm with a decent speed (for its zoom) of f2.8. Olympus provides digital- and sensor-shift stabilisation technology and it comes in very handy in combating the shakes when the lens is extended.
The Olympus is really impressive in size and weight (416 g), but due to its design it's not the type of camera that's easy to slip in your pocket.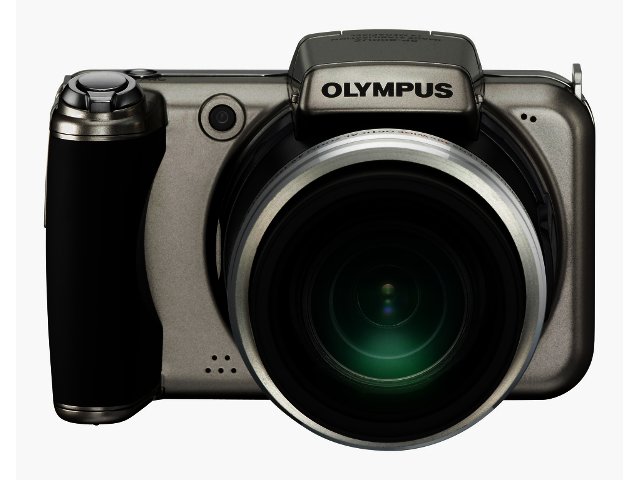 Easy to use
Like most of today's compact cameras the 800UZ is easy to use. Olympus' vertical menu bar on the side of the screen makes changing your setting easy enough and keeps the camera clear of too many buttons. Moving through it via the scroll wheel at the back you can access your scene modes (more on that soon), macro, flash and white balance amongst others.
We found the small little preview squares the camera provides when changing your white balance or exposure compensation very useful. It shows your current view but with the different settings applied to the previews. Having these squares next to each other, although not really clear, makes it easy to determine exactly what setting currently works the best.
Screen problems
The screen is most probably our biggest criticism of the camera. Although 3" in size it is sufficiently large, its wide-screen display means the 4:3 fit of the frame leaves unused pixels next to the side. The 230 000 pixels present on the screen also does not really cut the mustard, with Canon's S90 for example provides almost double the amount of pixels on the same sized screen.
This lack of pixels contributes to poor picture quality at the back and is particularly disappointing when displaying the menu. The menu's fonts for example looks dated and more like that of a five year old camera. Although this has no influence on your picture quality it certainly did not contribute to our general good impression of the device.
The Olympus SP-800's 30x zoom in action. The picture on the right is the small billboard in the center of the first photo.
The good scene modes
So enough about the bad and let's get on to the good. Apart from the usual Scene mode suspects, you'll also find the interesting multiple exposure mode. This allows you to superimpose two pics onto each other, making for some interesting options (without the need for Photoshop). Olympus further stirs the creative juices with Olympus' Art modes (also seen on their E-PL1) which include pin-hole, pop art, fish-eye and drawing effects. The pin-hole effect with its darker edges we found particularly useful.

The super-macro functionality in action. Photo: Vark1
To make use of the incredible zoom Olympus provides a bird watching mode that extends the zoom all the way out, while the very impressive super-macro mode makes it easy to capture things a lot closer. It provides a fixed zoom adjusted perfectly for close-up shots of flowers or insects and can take pictures of object as close as 1 mm – 12 mm.
The Olympus also contains one of the best panorama solutions we've ever come across. It was dead-easy to use and best of all the stitching is done on-board with no fussing about afterwards on the computer like with so many other compacts.
Video
Like many of the new generation compacts the SP-800UZ can shoot 720p video at a generous 30 fps with very good results, but the lens is fixed so you can't zoom in and out. A handy record button at the back makes it easy to record without having to make any adjustments to its shooting mode.
Olympus is very generous in providing 1.7 GB of on-board memory, something you'll find in few other compacts and handy if you run out of space on your SD card without another one available. Worth a mention also is that we got very good performance out of the battery which simply refused to run out of juice.
Conclusion
The Olympus SP-800UZ got us interested with its super 30x lens, but won us over with an impressive macro mode, very nice panorama functionality and some interesting scene modes. Although its screen is less than impressive and it does not contain manual mode, Olympus has managed to create a hassle-free camera for amateur photographers looking for a considerable boost on the zoom side.
It retails for a recommend R3 499.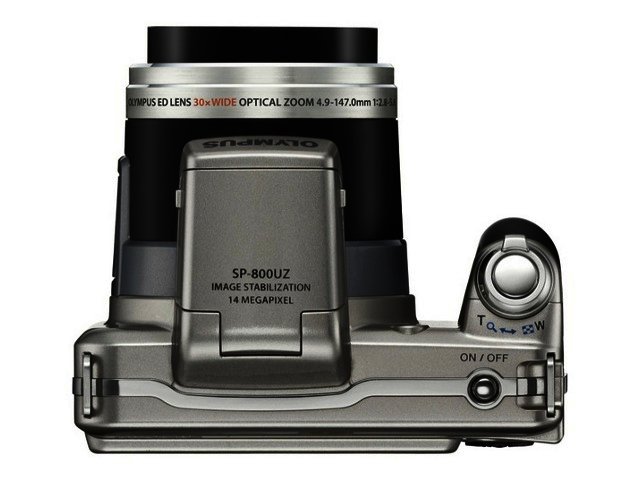 Excellent zoom, very decent macro mode, 720p video recording, interesting scenes and onboard beauty editing..

Video recording only with fixed zoom, no manual mode, 3 piece charger a hassle, screen with too little pixels.