To know what the G12 is, it is best to know what it is not. It is not a camera the amateur will find solace in, oh so gently taking the hand and guiding one into the wondrous world of photography. It is not the small colourful compact meant for parties and family get-togethers. It is not the camera you don't mind borrowing to your friend. What the G12 is though, is the best compact camera money can buy.
Now also including …
Canon has treated us to a number of incremental improvements over the years and the G12's is no different. We wished for the same "ring of power" as found on the
S90
, while also hoping for touch-screen the likes of which found on the
IXUS 210
. We weren't that lucky, instead receiving the long overdue inclusion of 720p video recording.
Although video quality is good, it does not contain auto-focus, a big disappointment, while there's also not a shortcut button included for quick recording. Canon does include an HDMI port on the side to help with viewing videos and images on larger screens.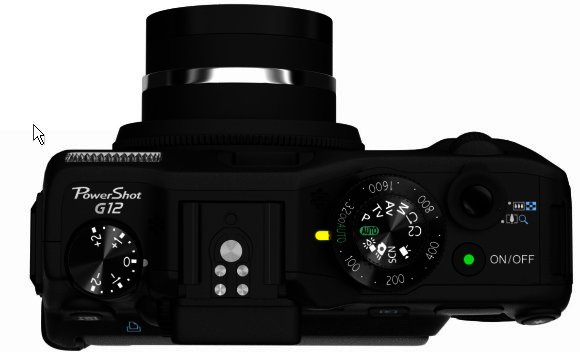 Front dial and more
There are a few new features that grabbed our attention. Firstly the new dial at the front which can be used to quickly change for example, aperture settings. This, in combination with the ring dial at the back forms the tag team which makes the G12 the most manual friendly G-series yet. A lesser known but also useful addition is the electronic level that comes in extremely handy especially in landscape photography.
Canon talked a lot about the high dynamic range functionality which combines different exposures into one picture, but the fact that you need a tripod to effectively pull this off is a bit disappointing.
The low-light setting is also welcome, helping with capturing images without resorting to an overpowering flash, although you can only take 2.5 megapixel images. In general the G12 deals with low-light better than its
predecessors
and although it also goes up to an ISO of 3200, it does so with far more in-between steps in the process.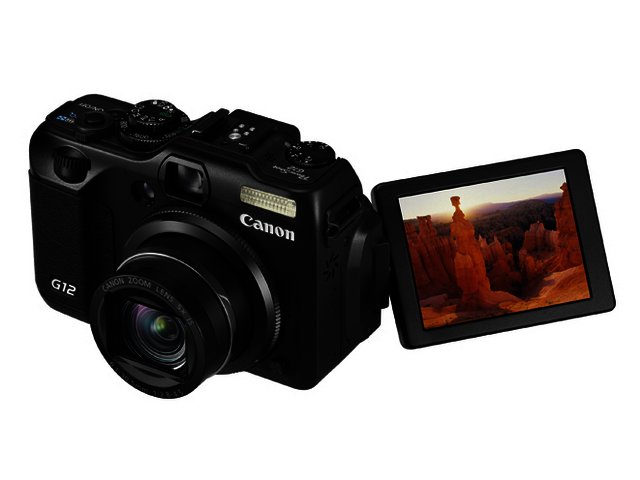 LCD screen twists again
They've also decided to stick with the 2.7" vari-angle LCD of its predecessor. This type of fold-out screen can come in handy in some shooting situations, although for 98% of the time we shot with the screen stationed at the regular position.
Canon keeps on sticking with an optical viewfinder and to be honest we don't know why. It's possibly one of the worst optical viewfinders available, with the lens often getting in the way when composing shots. Is it too much to ask to drop the viewfinder, instead of adding to the screen size? And while we're in a demanding mood, we would also like to see a higher density LCD screen to help with manual focus.
After being spoiled with
Sony's NEX-3
(yes we know it's not a compact) with its 920 000 pixels jammed into 3" of viewing pleasure, the G12's 461 000 pixels seem a bit low.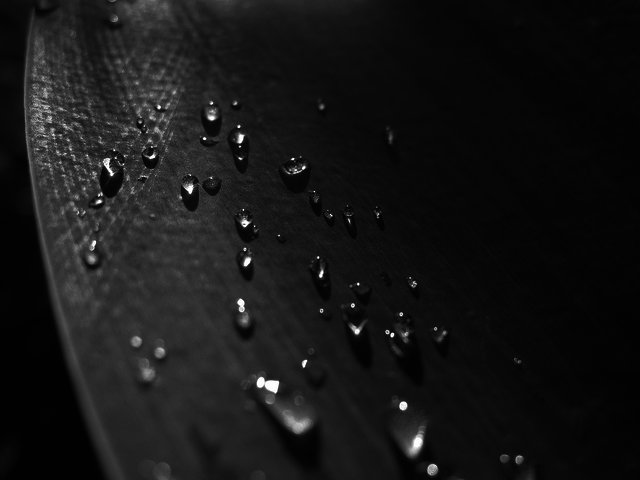 Getting up close and personal with the G12's macro.

And what about the lens?
The G12's lens features the same specs as its older brother, providing a 5x optical zoom and a maximum f-stop of f2.8-f4.5. It's fast to both focus and extend and remains an absolute pleasure for macro photography thanks to its 1 cm closest focusing distance.
Its maximum width of 28 mm is good, but we've recently had Samsung's
EX1
in hand, showing that a 24 mm lens with a f1.8 speed is possible. Granted the EX1 only has a 3x zoom, but the more we think about it the more we are willing to sacrifice zoom for better aperture.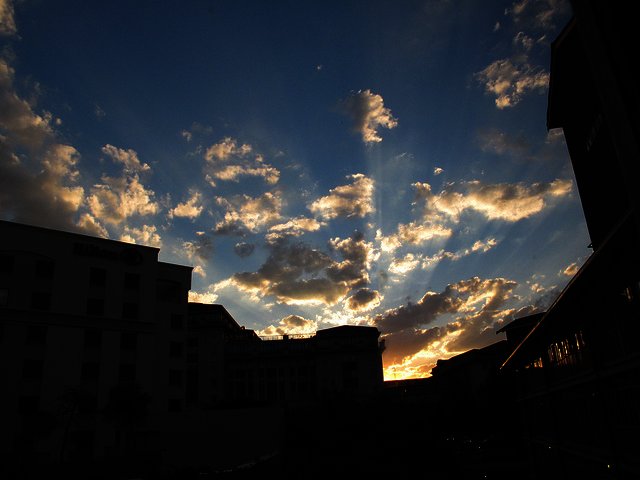 Decent reproduction even in low-light areas.
Conclusion
Despite all this the G12 remains the premier compact camera. The amount of functionality found inside can't be matched (not even by some entry-level dSLRs) and it offers superior shooting capabilities, such as an excellent macro, for the more discerning photographer.
Canon could have taken the video mode a bit more serious and they can't be forgiven for not including auto-focus for it. But the camera remains a superior piece of equipment, ultimately capturing high quality images and performing brilliantly.
That said, a number of manufacturers (Nikon and Canon not included) are reverting to smaller size cameras with
Micro Four Thirds
or even
regular dSLR sized sensors
onboard. Although they don't yet match the functionality of the G12, we can't help but wonder when these will start treading on its toes.
The Canon PowerShot G12 retails for R5699. Visit
www.canon.co.za
for more info.
Pro:
Superb handling, increased functionality, excellent image quality.
Con:
No autofocus in movie mode, optical viewfinder disappointing.
Photos courtesy of Vark1.

Superb handling, increased functionality, excellent image quality.

No autofocus in movie mode, optical viewfinder disappointing.