When it comes to the world of gaming, and sports titles in particular, EA Sports' FIFA has proven the game to beat. As such, Pro Evolution Soccer (PES), which hails from Japan and developed by Konami, has been well off the pace that FIFA has set. That however, seems to be changing, and having put the latest demo version of PES 2016 to the test, Konami has a football game with perhaps the best on-pitch action than any other.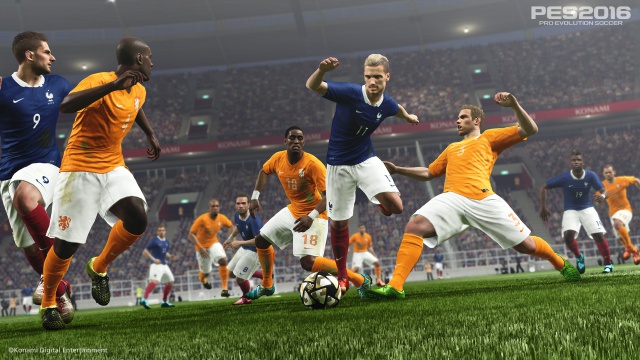 Taking the Field
The PES 2016 demo, which debuted at Gamescom 2015 last week, and goes live for all PlayStation, Xbox and Windows PC users today (13 August), is as close to the finished article from a gameplay perspective according to Konami.
In fact, gameplay is the one area that PES 2016 outperforms its predecessors and counterparts, although I have not put FIFA 16 through its paces just yet. That said, the AI system is particularly impressive, as players on the pitch, both offensive and defensive, move in far more realistic ways.
An example of this is movement of the ball, with forwards routinely aiming to make runs in between central defenders when gamers are in possession of the ball. Players also open up their bodies when asking to receive a pass, and the strength of the pass, and consequently the degree of control for receiver's first touch is dependent on how hard the pass button (X on PS4) is pressed.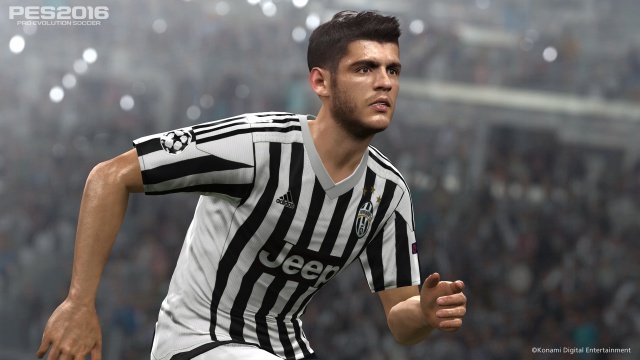 Good First Touch
Added to this, is a nuanced range of passes, with everything from lofted crossfield balls, chipped lobs in behind centre backs and penetrative diagonal passes that would even make Steven Gerrard proud. As such, the "The Pitch is Ours" slogan that Konami rolled out for PES 2015, rings even truer for this new version.
Shooting however is a tad different, and feels a bit too good in a strange way. In my opinion, there is simply not enough deviation, or indeed variation in terms of the flight of the ball once struck, a factor that FIFA gets right. In this regard, whenever I had a clear view of the goal, and struck the ball with enough power, it routinely resulted in a goal.
Despite faltering ever so slightly when it comes to shooting, one aspect I did thoroughly enjoy was the various quick flicks and tricks players could perform as soon as the ball is received. As such, any skilled gamer can quickly dissect their way through the most stubborn of defences if they know the correct trigger button and analog stick combinations, which proves quite satisfying if I do say so myself.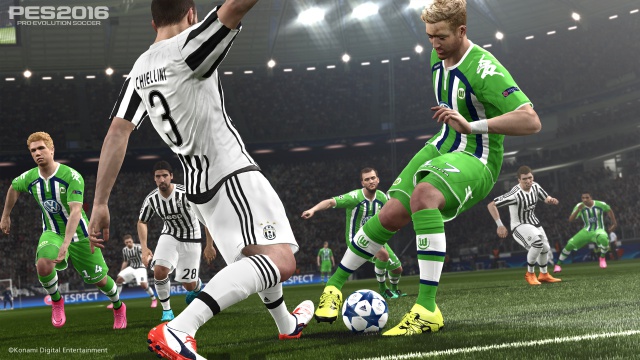 Let's Talk Licensing
Although the PES 2016 demo scores well in the gameplay stakes, there is still the lingering issue of licensing, or rather the lack thereof. It's an issue that has historically limited the appeal of PES over that of FIFA, and while Konami has worked hard to bring more clubs on board, many still remain unofficial.
While gamers who are only concerned with the on-pitch experience, may not be too fussed with the fact that PES 2016 features as many official kits, the ones it has secured look very good indeed. They feature the natural folds and creases of the fabric, and indeed move in an organic way, which comes to the fore during in-match replays. The same goes for the look of players, a fact that EA Sports got wrong in FIFA 15 in my opinion. Players with stocky frames look sufficiently muscular, while slimmer players have a lithe look to them. Their faces too, official ones at least, hold up well under scrutiny, with facial hair, and hairstyles appearing for more real than I've seen in previous football games.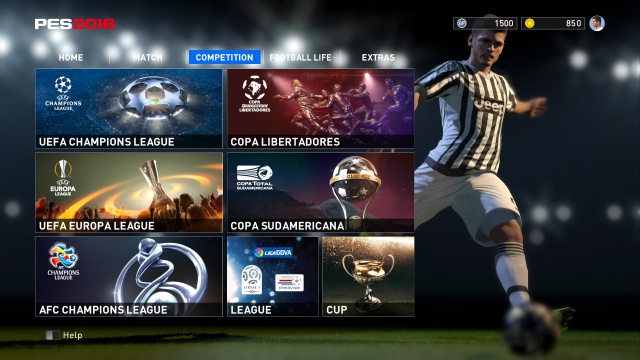 Final Verdict
It's a little more than one month till PES 2016 hits stores globally, with the 18th of September bringing Konami's latest iteration to PS4, PS3, Xbox One, Xbox 360 and Windows PC gamers globally. It's also the second game in the PES franchise to come to next-gen consoles, and as such, sees Konami truly nail down the gameplay elements.
The licensing aspects however, see PES 2016 lose ground to EA Sports and FIFA. That said, for those looking for a football game that comes closer to the real thing than anything to date, you should search no further than PES 2016.
While FIFA 16 is expected to outdo Konami's offering, based on FIFA's current popularity, if the Japanese game developer can start making more games on the level of PES 2016, then it could very well be the go-to football gaming franchise in years to come.

Great passing and first touch mechanics; Supremely realistic looking player faces; In-game AI sharp and intuitive

Licensing still an issue; Shooting could use refinement; Controls take some time to learn