Within the world of virtual football a ferocious rivalry exists between Konami with its Pro Evolution Soccer (PES) series and EA Sports and its range of FIFA games. The latest iteration emanating from Konami's stable is Pro Evolution Soccer 2011, which looks to challenge the mighty
FIFA 11
for dominance on the virtual pitch.
Graphics and atmosphere
PES 2011 features excellent player models and stadiums, with some good lighting and weather effects. Konami also employs a cleanly designed menu system that is easy and quick to navigate.
The atmosphere within PES also goes a long way in recreating that of a real game, with your team's players staring down their opponents as they leave the tunnel onto the pitch. There is also a stadium presenter who announces your team's players and the massive stadium crowds also add to the overall atmosphere as they jeer and cheer the respective teams.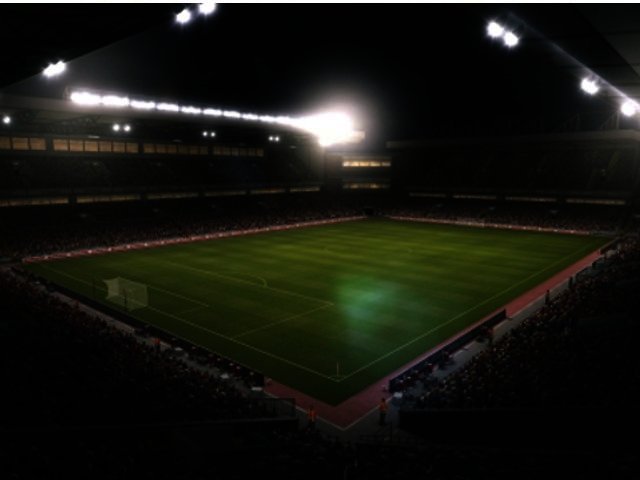 Fluid football system
Adding to the realism is the control scheme for PES 2011, which is easy to pick up and allows for an absorbing level of gameplay. Passing the ball around feels really slick and fluid. When you get the weight and timing right, passing can become a magically orchestrated affair.
Your opposition won't pester you as much as in FIFA 11, where you're constantly under threat of losing the ball. You'll also get to employ some of the game's exhaustive list of moves and combinations, which rivals many fighting games in terms of scope.
These moves can be used to skilfully dodge sliding tackles, perform feints and turns or to put in a throughball for your team mate. It all goes a long way in making PES 2011 really involving and very enjoyable as well.
If you want to relive those moments of football brilliance or show your mates how epic orchestrated goals are scored, you can make use of the game's comprehensive replay mode which allows you to save your replays to a gallery.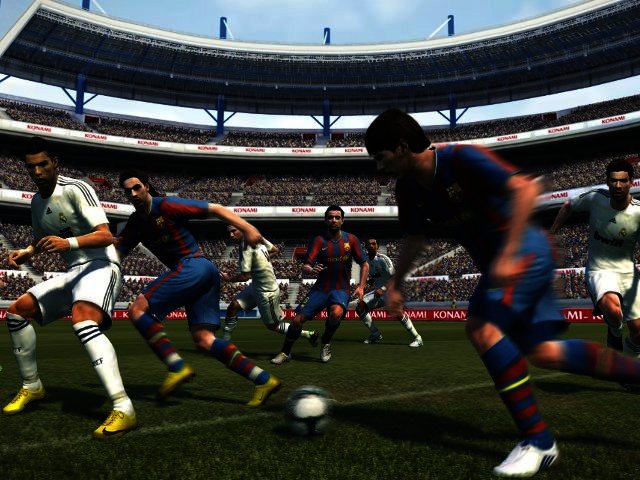 What's in a name?
PES 2011 sports a number of licences for stadiums such as Real Madrid's home ground, the Santiago Bernabéu Stadiumas, as well as Barcelona's Camp Nou and Manchester United's Old Trafford stadium. It also boasts a number of major teams such as Bayern Munich, FC Barcelona and Manchester United as well as a few official competitions and leagues such as the UEFA Champions League and Copa Santander Libertadores. But in terms of official licensing FIFA remains the blue blood prince, sporting every conceivable league, cup tournament and stadium.
A great number of the teams in PES feature a virtual roster that all look (and even play) like their real life counterparts, but does so under a different team name and emblem.
It really does take away from the authentic feel of the game, which the graphics and gameplay do a really good job of conveying, when you have to play as London FC (Chelsea) against Merseyside Red (Liverpool) in the English League (Barclay's Premiership).
The rosters also aren't as up to date as FIFA 11's as Raul still plays for Real Madrid and not FC Schalke 04, whilst Javier Alejandro Mascherano starts for Liverpool (or Merseyside Red in PES 2011) and not FC Barcelona for example, which may cause some confusion with fans.
Conclusion
PES 2011 recreates the look and atmosphere of real life football and is more entertaining to play than FIFA 11, but it isn't nearly as authentic when it comes to its stadiums, teams and competitions.
If you are looking for a fun arcade football title or an enjoyable sports game that you'll love to play with your friends then PES 2011 fits the bill. However if you're a religious follower of the global football phenomenon and want an authentic virtual football simulator than you're better off opting for FIFA 11.
PES 2011 is available on the PlayStation 3, PlayStation 2, Xbox 360, Nintendo Wii and PSP and retails for a recommended R599 (PS3).

Absorbing gameplay, good graphics, excellent replay mode.

Sparsely licensed in terms of competitions, stadiums and teams and team roster not as up to date as FIFA's.