Sports Champions (SC) is an addictive title that showcases the capabilities of Sony's new
PlayStation Move
motion-based gaming system, comprising of the PlayStation Eye camera and the PlayStation Move motion controller.
As is the case with the Wiimote and Wii Sensor Bar of the Nintendo Wii, these capture your movements and translating it into gameplay. Whether you're involved in an Archery challenge or taking part in your own re-imagining of Ridley Scott's
Gladiator
in Gladiator Duel, this game delivers motion-based enjoyment all the way.
Six games in one
The enjoyment eminates from this compilation title's six different sporting activities (disc golf, beach volleyball, archery, table tennis, gladiator duel and bocce). Within the game you get to employ realistic moves, imitating the real-world actions you would perform if you were taking part in these events.
Disc golf
Disc golf sees you throwing a Frisbee-like disc into a designated area, trying to make it in the least amount of throws. Using the PS Move controller with this game makes one appreciate the advantages that motion-based gaming devices have over traditional controllers, enabling a much more realistic experience.
This realism can be experienced when you throw a disc, as you have to be precise whilst doing so. By utilising the correct amount of power as well as the right angle, you'll be able to reach the designated area or to let the disk curve in the air around a designated pole.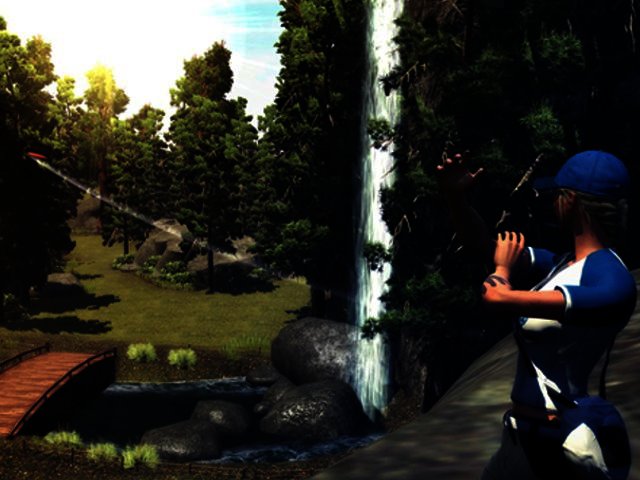 Beach Volleyball
Beach Volleyball employs moves which mimic the actions of real life volleyball players. You can swing your arm to perform a serve and smash the ball downwards just as you would during a real match. In between matches there are a few mini-game challenges such as putting the volleyball through hoops, which aren't only fun but helps to improve your skills in the game.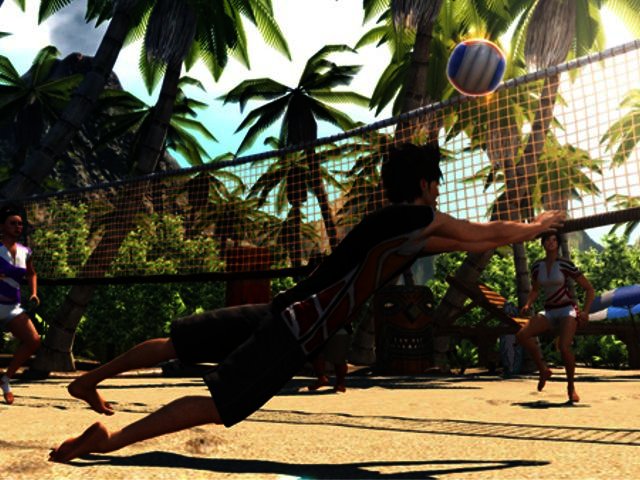 Archery
Robin Hood wannabees will enjoy Archery, which is one of the best games in SC as its controls work really well with the Move controller. In order to hit the bulls-eye or smash a watermelon, you hold the trigger button and raise your hand to pull an arrow out of your quiver as you would on the real archery field. Then you just pull the string of your virtual bow back using the Move controller, while aiming and release to fire the arrow at the target.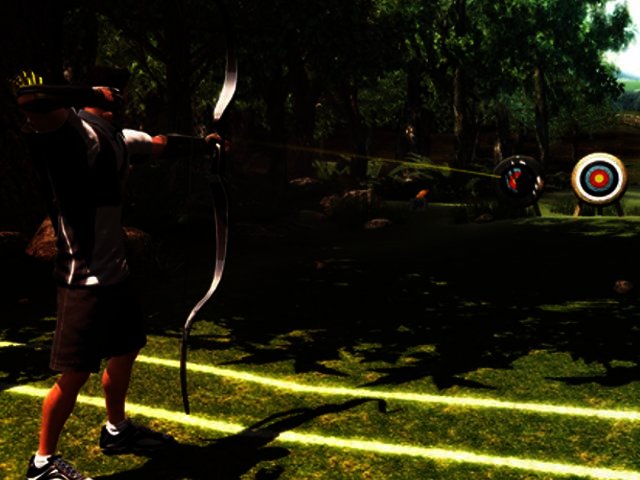 Gladiator Duel
Targeting opponents within Gladiator Duel means knocking your enemy out of the ring or reducing their health to zero in order to reign supreme whilst fighting a duel. It's a tremendous amount of fun to perform super combo strikes (whilst your sword is lit up in blue light) and knocking them out.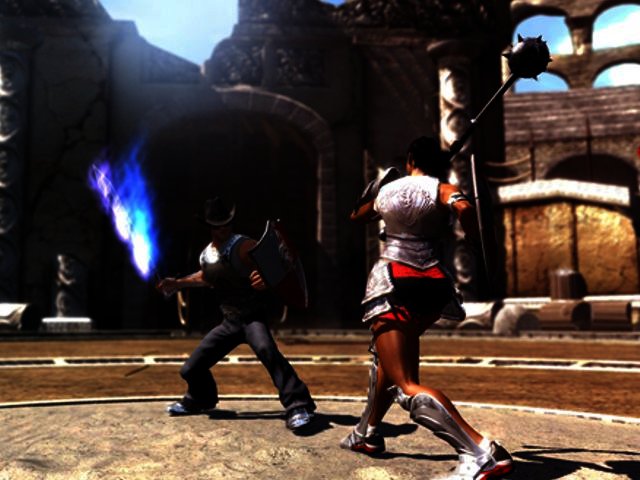 Bocce
Calming things down a bit from the fast paced action of Gladiator Duel is Bocce, which might be a favoured past time of the elderly, but in SC can be enjoyed by all ages. It requires you to toss a ball across a small pitch and get it as close to the "jack" as possible. Precision as well as the strength involved with the throw play a huge role in the success of your endeavours in this game.
Table Tennis
The best title in terms of fun has to be Table Tennis, which is our favourite title in the package, offering a great level of shot control, shot power and shot selection.
Playing the game feels pretty real as you can smash the ball past your opponent or flick the wrist in order to spin the ball. This game does feature a graphical glitch though, as the tennis racket can move through the table tennis table as if it isn't there.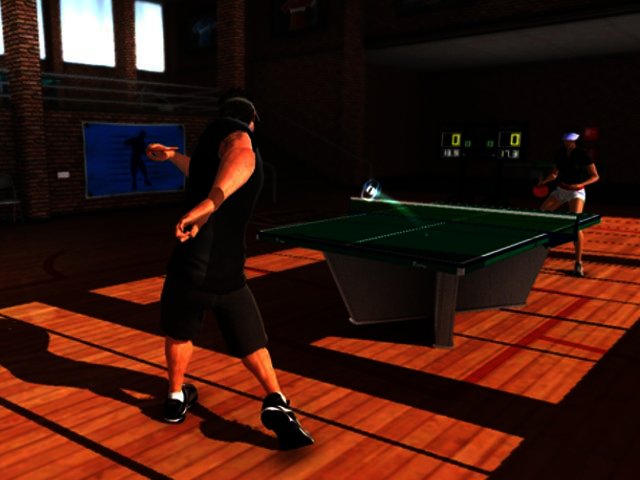 Dare to compare
SC features six games to Wii Sports Resort's (WSR) 12 and although variety is catered to in the former, it is much better in the latter. WSR doesn't only sport the same type of games as SC,
the likes of Archery and Table Tennis, but also a lot more creative challenges such as Cycling and Skydiving as well.
The graphical and processing capabilities of the more powerful PlayStation 3 ensures that SC's graphics do look a great deal better than the Wii's, leading to some early adopters referring to the PS Move as
Wiimote HD
.
Final Word
Sports Championship showcases what Sony's PlayStation Move is capable of and makes one look forward to employing this type of control set-up within more well-known upcoming games such as the updated
Oddworld: Stranger's Wrath
.
You can get Sports Championship for a recommended retail price of R399.

This game features a good amount variety in the types of sports challenges included and makes playing virtual games a much more realistic as well as involving experience.

Sports Champions feels more like an exhibition title of the PS Move than an actual game.