WWE is one of the most watched shows on television and the WWE game franchise is just as appealing to WWE - as well as arcade fighting fans, having sold in excess of 50 million units globally. Now Smackdown vs. Raw 2011 enters the ring looking to become the new world champions of arcade fighting games.
The latest game boasts one of the largest rosters yet, featuring over 70 WWE Superstars (both past and present) and Divas, with the character models all looking superb and as close to their real life counterparts as possible.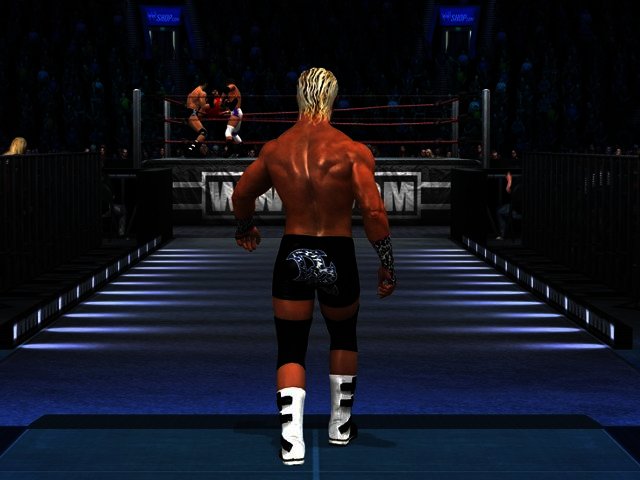 Presentation
Adding to the realistic feel is the top notch presentation mimicking the TV shows' antics. During the Road to WrestleMania story mode for example, you can strut round the locker area, talk trash with fellow wrestlers or more importantly, start the odd spontaneous locker room brawl.
You will also be able to receive phone calls and text message updates on your wrestler's smartphone from the likes of WWE chairman of the board and CEO
Vince McMahon
as well as
Stephanie McMahon
, WWE executive vice president of Creative Development and Operations.
We thought the default camera angles within this mode aren't the most helpful for getting around, but fortunately you can control the camera with your controller's right analogue stick. While speaking to another wrestler, the vocals also sometimes finish before your character's mouth and body movements, making for a somewhat amusing dubbed kung-fu movie experience.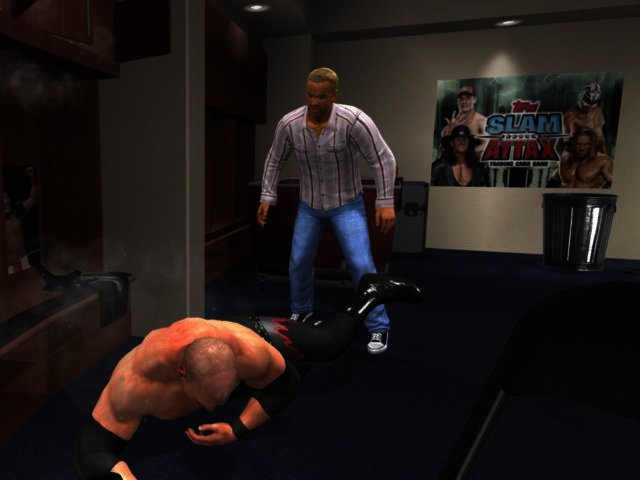 Controls and gameplay
When you actually do enter the ring, you'll find that the control scheme is easy to pick up, enabling you to easily bash, taunt or throw your opponent over the top ropes at the flick of the analogue stick or press of a button.
All the various match types from the WWE 2 universe are on offer within the game including Hell in a Cell, TLC (tables, ladders and chairs) as well as as the ever popular Royal Rumble. A new addition to this series sees the gameplay scenario change based on your decisions while playing. You will get to form alliances/rivalries with other wrestlers, allowing for frequent match-ups with/against them, both inside as well as outside the ring. This adds a nice dynamic to the game and allows for a welcome departure from the usual straightforward fighting.
Those dreaming of becoming a WWE wrestler can also construct their own Nacho Libre virtually, with WWE 2011 sporting new creation upgrades such as the ability to Create-a-Finisher move from off the turnbuckle.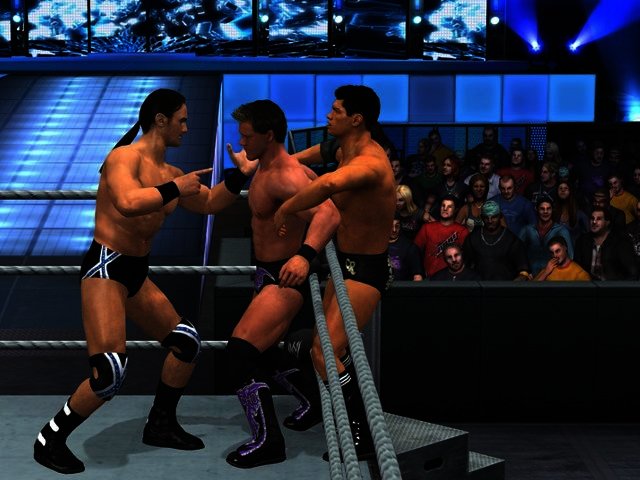 Conclusion
WWE Smackdown vs. Raw 2011 might not be as challenging to play as fighting simulators such as
EA Sports MMA
, but it is a lot more entertaining and better presented. Teaming up with other wrestlers also adds an interesting new dimension to the usual rough and tumble action. It goes for a recommended retail price of R599 and is available on the PlayStation 3, Xbox 360, PlayStation Portable (PSP), PlayStation 2 and Nintendo Wii.
Pro
Large roster of wrestlers on offer, excellent graphics and the rather enjoyable story mode.
Con
Story mode camera angles and dubbing effect on vocals aren't the best.

Large roster of wrestlers on offer, excellent graphics and the cool story mode.

Story mode camera angles and dubbing effect on vocals arent the best.