We've seen our fair share of superhero inspired games, with Spiderman, Batman and a cluster of familiar and not so familiar favourites all having their chance to shine on the console, with the most recent being Injustice: Gods Among Us.
The newest though to make a bid for videogame infamy is Deadpool, the one antihero who is just as likely to talk your ear off as he is to dismember it with his dual swords.
To start with, Deadpool has conflicting personalities which are inclined to bicker amongst themselves, often to sophomoric effect. What they can agree on though is that Deadpool needed his own game – and that is the foundation of story.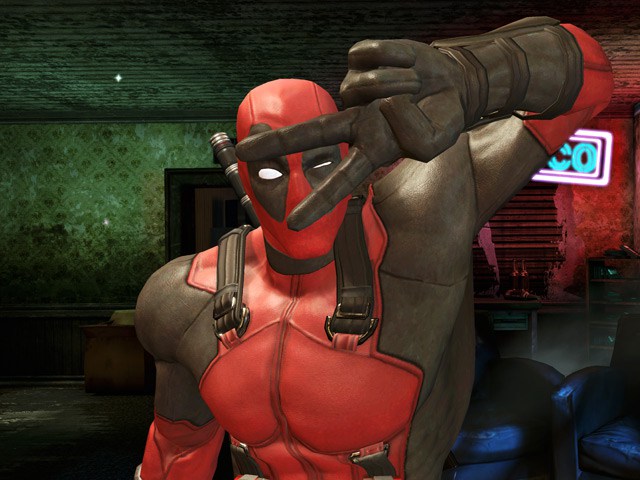 "If you think my dance moves are outdated, wait till you hear my pick up lines."
Mouthing off
You should be warned, if you are looking for deep, philosophical storytelling, you won't find that here, as evidenced by the fact that in the game, Deadpool receives the script for his masterpiece and proceeds to tear it apart.
The game takes aim at just about anything, with video game memes and conventions often receiving more than its fair share of ridicule. Not even Deadpool's actual voice actor (Nolan North), the game's developers' High Moon Studio, or the cinematically sacred 'Fourth Wall' are safe from Deadpool's certifiably insane lack of boundaries.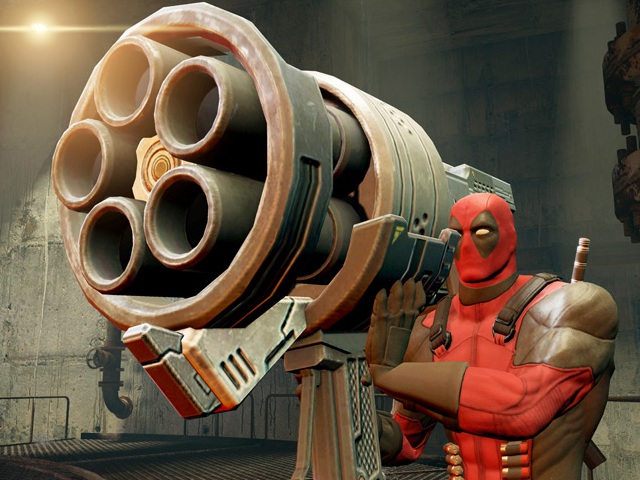 "No, I am not compensating. Ask me that again - I dare you."
Dissecting details
Helping Deadpool wreak mayhem – apparently his sole reason for being - are his dual swords, which boast light and heavy attacks. Complementing these are hammers, dual pistols, a shotgun, pulse rifle and grenades. Also in place is a not too complex system for upgrading your gear and another for increasing your abilities and health.
Admittedly, Deadpool is not the best looking game we have seen, but it is certainly not the worst, and it has a fresh coat of style. While it risks becoming repetitive after a while, the game is easy to play and just as easy to enjoy.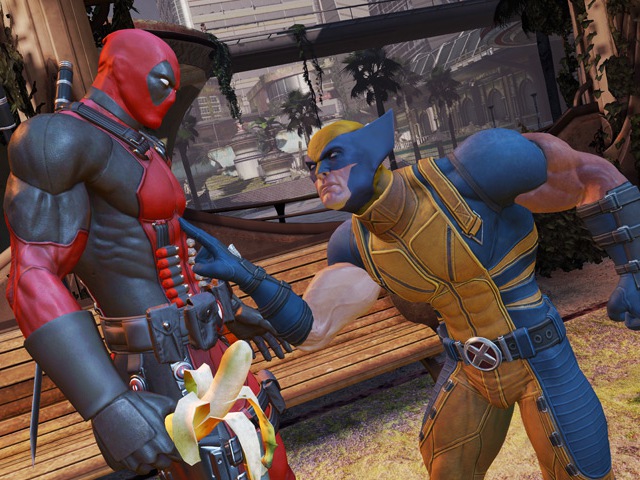 "I promise I will stop trying to kill you. Just stop with the sexual innuendo already - please!"
To the point
If a zany, irreverent interactive outing is up your alley, then Deadpool is a mostly entertaining romp that makes for some light but good fun. RRP: R600.

Entertaining titles; with pick up and play mechanics.

Graphics are not exactly class leading; and limited replay value.