Yet another Bang & Olufsen speaker has landed in the office, the BeoPlay A2. It's the middle child of the Danish manufacturer's portable speaker offerings, sitting between the larger Beolit 15 and newly unveiled A1. Like most middle children, the A2 can often be overlooked, but that would be a mistake, as it offers up good mix of portability, size and sound, should that be something you're looking for.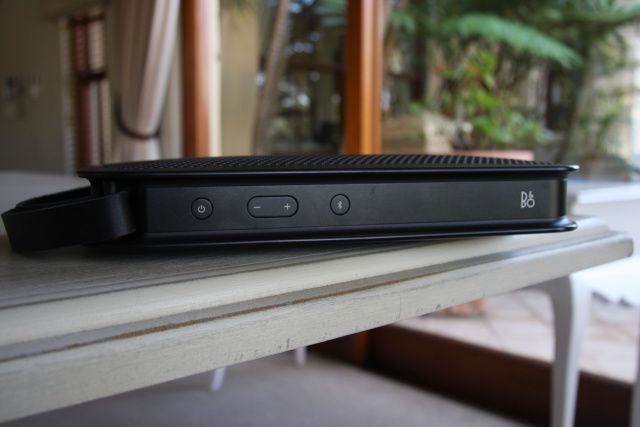 Out the ordinary
The BeoPlay A2 is quite unique in terms of its design. Measuring 25.6 cm long, its rectangular form is akin to that of a thick A4 sized book. I was initially hesitant about how portable its form factor would make it, but thanks to a rather hefty 1.1 kg in weight, it sits flat on side, horizontally or vertically with very little worry about it toppling over. Added to this is a solid aluminium body, with removable plastic boards covering up each side of the A2. As such, it looks capable of taking a few knocks if need be.
Bang & Olufsen has also given the A2 a quality leather strap on one end, but I'm not entirely comfortable with letting it dangle from a hook or handle as seen in B&O's lifestyle images. My worries of the strap accidentally breaking under the weight of the A2 aside, this portable speaker is all together a very nicely assembled piece of audio equipment. It should be too, as getting your hands on one will set you back a substantial R7 600. While some might scoff at the price, it's to be expected when buying a product bearing the BeoPlay logo.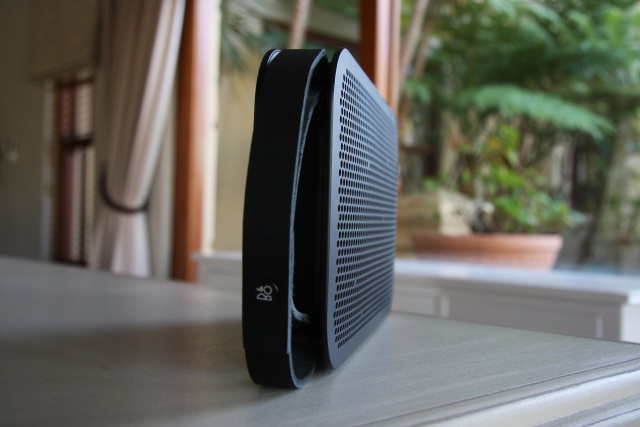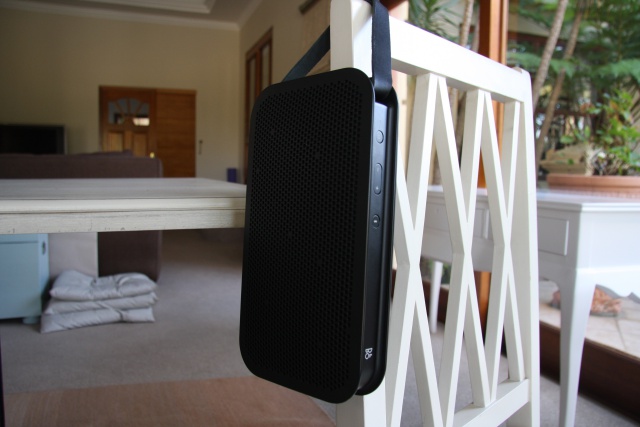 Solid range
Moving onto the sound quality, and the BeoPlay A2 delivers here too. Powering the audio sides of things is a pair of 30 Watt digital class D amplifiers, 3" drivers, 3/4" tweeters and 3" passive bass radiators. This range of components yields a peak output of 180 Watts, which should prove more than adequate for filling up a medium sized room with sound. Furthermore, the sound quality is crisp and nuanced, something I've learned to expect from other BeoPlay offerings. For those wishing to know the numbers behind this performance, Bang & Olufsen says it can handle a frequency range of 55 Hz to 22 000 Hz.
Most pleasing of all, is the retention of clarity even when the volume is turned up to its maximum. Added to this, should you have the cash to splash, you can purchase two A2 speakers and pair them together and stream music from a single source.
Speaking of which, the BeoPlay A2 sports Bluetooth 4.0 functionality, as well as 3.5 mm headphone jack to plug in a media player or smartphone. Bang & Olufsen also adds a USB slot for charging or playback, along with a DC port for a more conventional connection to a power supply.
The rechargeable battery on the BeoPlay A2 is said to deliver 24 hours worth of playback from a full charge. While I did not leave the BeoPlay A2 running for a full day, I did manage to get a full five days use after playing for roughly 2.5 to 3 hours a day.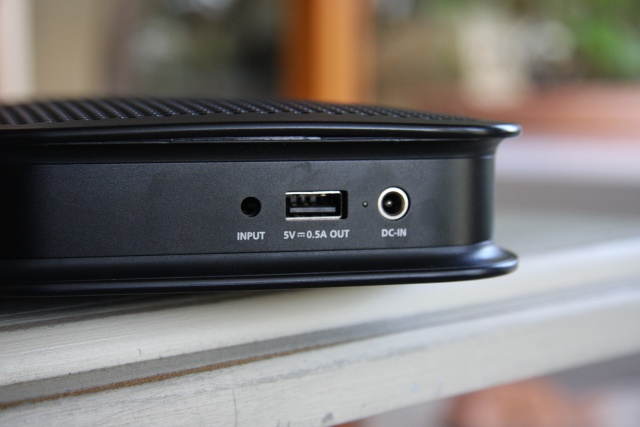 Final verdict
R7 600 for a portable speaker is a lot of money to be shelling out. Given the prices seen on other products in the BeoPlay range, it doesn't come as a surprise. Being part of this Bang & Olufsen lineup also means there are no surprises in the sound and build quality departments.
For those looking for a bit more oomph and clarity than the BeoPlay A1, as well as not being able to fit the sizeable R10K price tag of the Beolit 15, the BeoPlay A2 is a good middle ground without having to compromise too much. My only reservation about this speaker remains the leather strap, which does not feel up to the task of supporting the speaker while hanging. Nevertheless, every other inch of the A2 is as solid as they come.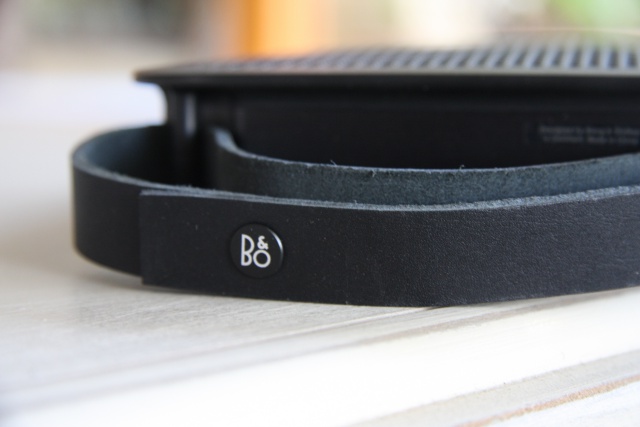 Well constructed and sturdy design; Solid sound quality; Great battery life

A little expensive; Not sold on leather strap