We all know what Bang & Olufsen is about. Luxury headphones that deliver amazing sound with a price tag to match. The BeoPlay H6 is no different. For audiophiles it ticks all the necessary boxes, but there is something missing. At R6 000 it's one of the cheaper options in the BeoPlay headphone range, but its lack of added features compared to the likes of the on-ear H8 (review), does not fully justify the price in my opinion. That said, there is plenty about the H6 that's worth raving about.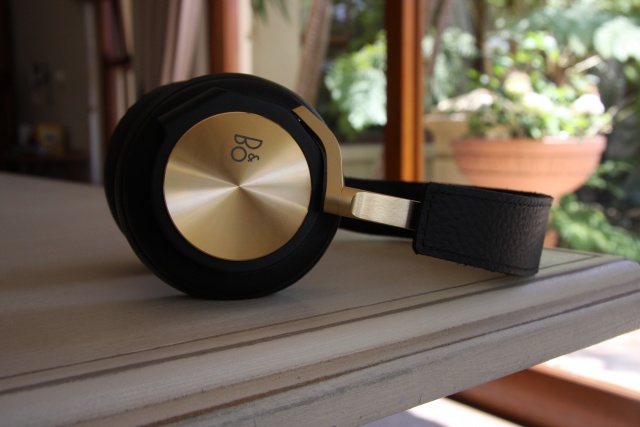 Speaking volumes
For one, in the modern world of over-ear headphones that try and be as loud as possible with their designs, the simplicity of the H6 is an intriguing counterpoint that speaks volumes all its own. Granted, this review model features a black and gold colour scheme, there are more subtle options available from B&O.
Like the majority of the BeoPlay lineup, the go-to aesthetic is a mixture of aluminium and leather. As such, the H6 feels more premium than most. These particular versions are endorsed by DJ Khaled, with the words "WE THE BEST" embossed on the head band. It's a subtle nod to the Miami-native's catchphrase. This may not be a selling point for some, but in the world of artist and company collaborations, the BeoPlay H6's look far better than most.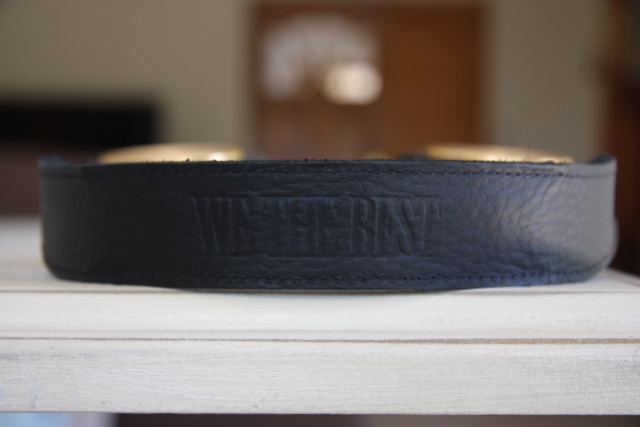 Performing on par
On the sound front, B&O has utilised a speaker setup that delivers the same 20 Hz to 22 000 Hz range as its H8 wireless brethren. As such, a similar quality of sound is yielded, one that's hard to match outside of a recording studio. The over-ear design is a more comfortable fit than the smaller H8. Added to this is a relatively light design that tips the scales at 230 g. Its larger frame does mean that placing it on one's collar might be a little cumbersome. To that end, it might be better to stash the H6 away in a bag than wear it around your neck.
Shifting back to sound quality, the H6 deliver as expected. Whether you're listening to a podcast, the latest DJ Khaled single or perhaps something a little more slower paced, the H6 has all the nuance and detail one needs. If, however, you want to go the opposite direction, and turn the volume on full blast, it's up to the task as well. It is important to note though, that vast amounts of sound will escape when doing so, which means it might not be the best option when trying not to disturb others.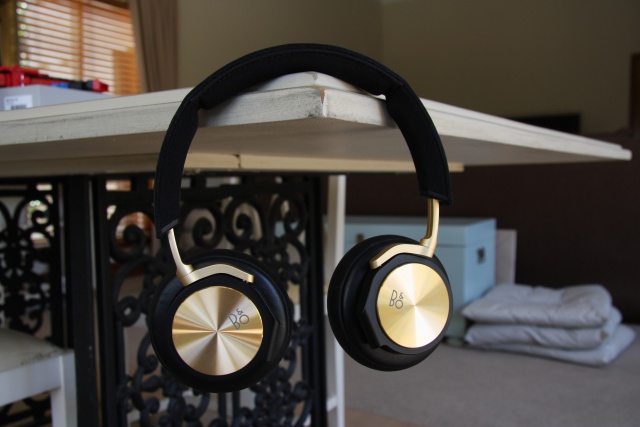 Down on features
This particular headphone is wired only, with B&O offering a 1.2 metre long 3.5 mm cable. Along with the lack of wireless functionality, the H6 does not feature other add-ons like touch control or active noise cancellation. The latter means far more outside noise penetrates one's listening experience, which results in the volume button being turned up with regularity.
B&O has offered up one feature though, with each earpiece housing a 3.5 mm headphone jack that allows users to daisy chain headphones together if wanted. Whether or not wearers will indeed use this feature is uncertain.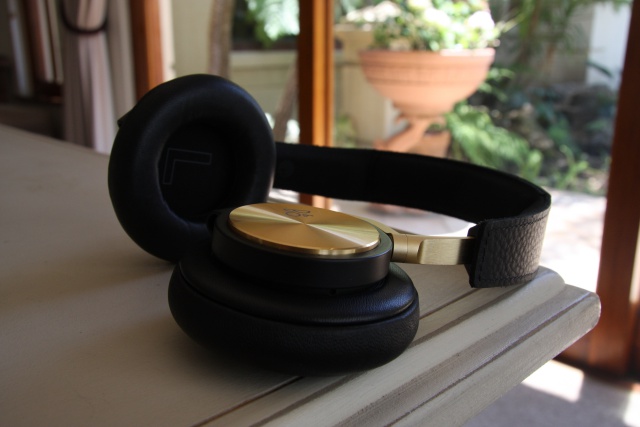 Final verdict
While having a headphone with plenty of add-ons does not make the listening experience any less enjoyable, it makes the R6 000 price tag a little harder to justify. To that end, when shelling out in excess of R6 000 for a pair of headphones, it might be a better option to go with the feature rich H8 on-ear offerings from the BeoPlay range instead. If however, over-ear is more your taste, the H6 will still serve you well.

Solidly constructed with beautiful design; Superb listening quality

Lacks any real add-on features; A bit too expensive