The Beats brand is a pretty cool one. Much like Apple, who coincidentally opted to purchase the business not too long ago, Beats has cultivated an aura of fashionableness that some tech brands often struggle to achieve.
As such, I've been a bit skeptic of the Beats devices, believing them to be more style than substance. I had the same feelings about the Beats Pill XL, a mid-sized portable speaker with a high end price tag. Surprisingly though, after pairing everything from my smartphone, notebook and TV to it, the Beats Pill XL has shown to be more than just a pretty face.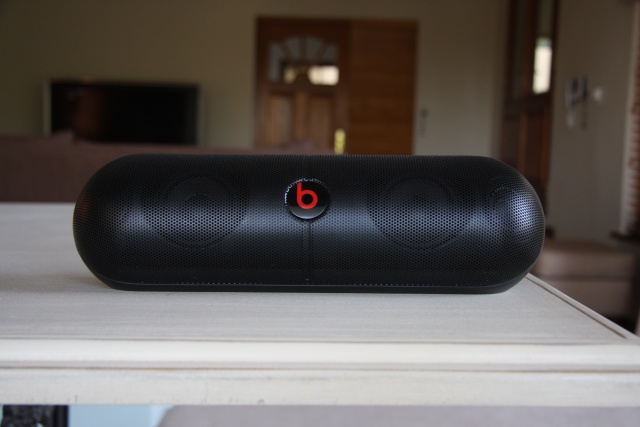 Quite the Looker
Before we jump into the more technical stuff, let's take some time to talk about the Pill XL's design. It's essentially a bigger version of the Beats' small portable speaker, the Pill. Looking just like the name says, the first two thirds of the speakers are a encased in a hardened plastic cover, with thousands of little holes to allow the sound to bellow out. Also slightly visible are the four speaker units, with two sitting either side button, which is emblazoned with the now iconic Beats logo.
Not simply there for superficial means, the centre button can be used to pause and play music while streaming from another device, a feature that comes in pretty handy when said device is a few feet out of reach and the speaker is nearby. Flipping the Pill XL round will reveal all its other buttons and ports, with a tertiary speaker nestled just behind the Pill XL's carrying cradle. Perhaps a homage to the loud boom boxes of yesteryear, once held and lifted, you quickly release just how hefty the PIll XL is despite its mid-sized dimensions.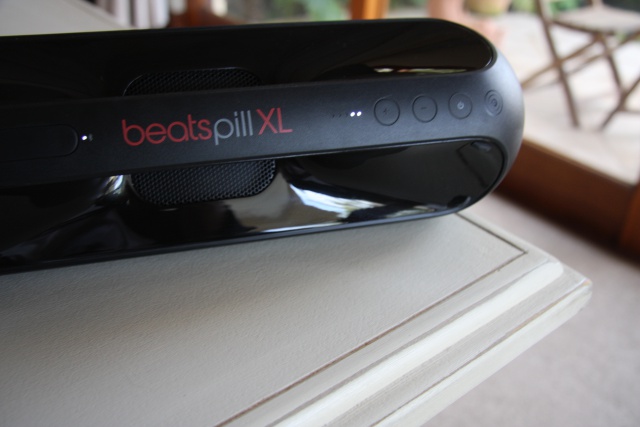 Tipping the scales at 1.49 kg, the Beats Pill XL is pretty weighty for mid-sized speaker. That said, its weight means that the Pill XL sits sturdily while in use, and does not vibrate or shake when volume is turned to full tilt. Speaking of which, Beats has kept the controls on the rear of the Pill XL easy to enough to suss out. The one issue I encountered however, is that accessing the controls often requires picking up the Pill XL, as the mid-sized Bluetooth speaker sits at an angle. Along with the power and volume buttons, there are a number of inputs, with all but one (AC power port) concealed by a small plastic flap. Added to the power input, there is also a 3.5 mm headphone jack, both in and out, as well as a USB port. Therefore, from an input standpoint, the Pill XL has pretty much all bases covered.
Sights and Sounds
Even though the Pill XL is easy to setup and connect to, what will matter most to users is the sound quality. On that front, the Pill XL is certainly one of the better mid-sized speakers around. While not reaching the peak of hi-res audio, it produces an undoubtedly crisp and clear listening experience. Being a Beats product, it naturally copes with bass heavy music quite well, and proves more than capable when the volume gets cranked up. With the aforementioned quartet of onboard speakers doing all the heavy lifting, the Pill XL has enough grunt to bring a small to medium sized room to life with relative ease. A solid listening experience, whether it be low, mid or high-end tones, the Pill XL has only one discernible auditory flaw, with the faintest tinny notes being heard with spoken word music. All in all however, the Pill XL will deliver a solid all-round listening experience.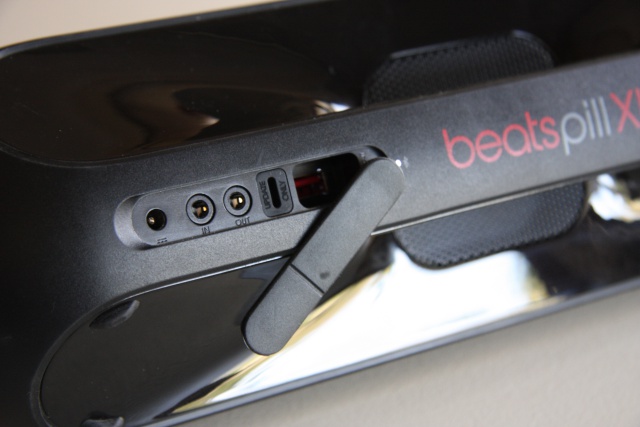 Along with its sound performance, the Pill XL has another ace up its sleeve, namely its battery performance. Beats lists a five hour-long battery capacity for the Pill XL, and it proved true to its manufacturer's words. As such, as a portable Bluetooth speaker, the Pill XL is more than handy. Another nifty inclusion is a row of five LED lights to indicate the amount of power left, which is a nice touch, and an easy way to quickly gauge if the Pill Xl needs to visit a plug.
Final Verdict
A great all round speaker, the Pill XL has only one drawback in my opinion: its price. At R4 500, the Pill XL is easily one of the most expensive Bluetooth speakers of its kind one will find on the shelf today. Is it truly worth that price though? Perhaps not, but that's the price of the Beats logo. Whether or not that will stop users from buying is also up for debate, but if you're a tech user as well as a status symbol fiend, The Pill XL will be right up your alley.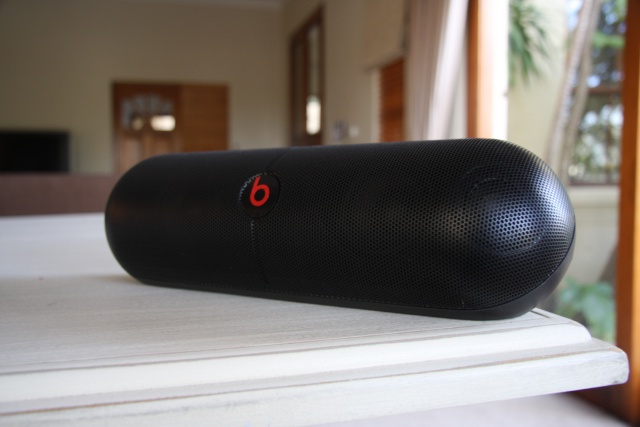 Sturdily built; Easy setup and connection; Great sound quality

A bit too expensive