The new Asus RT-N56U takes the world of wireless routers into a completely new realm, that of aesthetically pleasing design. Yes, the RT-N56U is a router and it looks good, so good in fact that it will be contending for the most feng-shui device on your desk.
Design
The device boasts a glossy, crosshatch effect which is quite pleasing to the eye. Its pitch black colouring also means fingerprints that do stick won't stand out. A useful stand is included, allowing users to prop the device upright, saving some much needed desk real-estate.
The ports are situated on the right side of the device though, instead of at the back, which means wires are still going to be quite visible if you do use the router in conjunction with ethernet cables.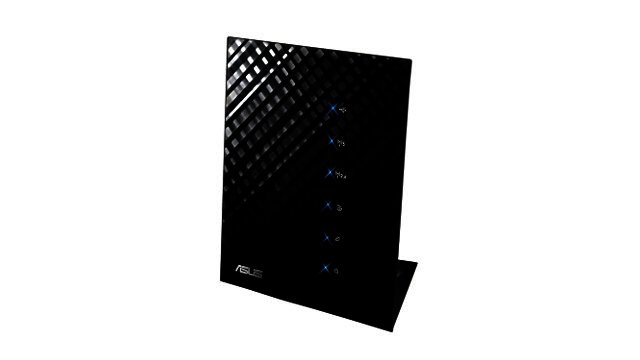 Functionality
The RT-N56U isn't only a pretty face though, it also includes some great new technologies to ensure you have access to the best possible internet and wireless connections. A total of five Gigabit Ethernet ports can be found on the device, in addition to two USB ports.
The inclusion of dual USB enables the router to serve as a file server, and connecting an all-in-one printer to the router will enable it to function as a print server as well. In addition, users can simply plug in their external data devices and start sharing files on the network.
However if wires aren't for you, then take joy in the fact that the RT-N56U also comes equipped with the latest dual-band 802.11n Wi-Fi. This means the network uses the most advanced wireless technologies currently on the market, but more importantly, being dual-band means it can run two Wi-Fi networks at once.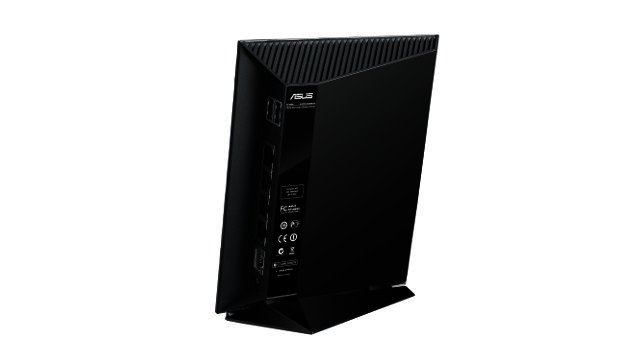 Also, both the 2.4 GHz and 5.0 GHz wireless ranges are supported, meaning you can conduct basic internet tasks such as browsing or downloading in 2.4 GHz, while streaming HD content simultaneously on the 5.0 GHz band.
The router also features a technology known as Ai Radar, which Asus claims drastically increases wireless signal coverage by adapting beam patterns to local conditions to enable higher-gain directional signal emulation. What this means in English is that Ai Radar focuses the wireless signal in the direction of connected clients, thereby boosting signal strength and range.
User interface
The in-browser user interface of the RT-N56U is also very easy to use and looks quite impressive compared to that of other routers. For the most part it's similar to that found on most Asus routers though, and includes a variety of options for configuring the router to suit your needs.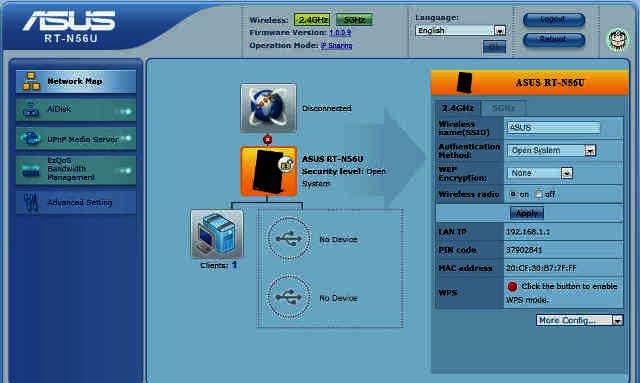 Conclusion
The Asus RT-N56U functions very well for a router, with all the technologies and functionalities one would expect, what sets it apart from other routers though is its sleek and attractive design, a pioneering effort in the usually bland segment. Available from Asus for R1499, for more info and where to buy,
click here
.

Large array of technologies, including dualband 802.11n Wi-Fi and support for 2.4 and 5.0 GHz wireless ranges.

Ports may have been better placed at the back, as it stands wires can become a bit tangled.