The new Asus U36S is a thin-and-light notebook competitor perfectly adapted for the business environment. The machine sports adequate performance, a comfortable user experience and a great minimalist design.
Design

The 13.3" Asus U36S is a breeze to carry around, weighing only 1.9 kg and sporting a super slim waistline at only 19 mm thick. The notebook is bathed in an all black guise with a magnesium finish stretching across the outer lid and palm rest. The finish looks attractive enough and does a great job of shrugging off sticky fingerprints, ensuring your notebook won't be covered in greasy finger-marks when you're gathered around the conference table. The edges of the display sports a glossy plastic with the Asus logo as always emblazoned in the bottom centre.

While not the most stylish or out-of-this-world notebook available, the U36S nevertheless exudes modern design staples, with its compact form factor made all the more prominent thanks to deceptively thin clasps supporting the display.

The notebook sports a chiclet-style keyboard with separated keys aiding the typing experience. Unfortunately the keyboard will take some getting used to, because thanks to its smaller dimensions some keys had to be resized to be accommodated. The 'enter' key for example is much smaller than is the norm and as such were at times an annoyance to find and press. Furthermore the 'shift' keys have also been decreased in size, making typing in conjunction with its capitalisation function a frustrating prospect. We found it strange that Asus had decided to keep the 'Capslock' key in its current dimensions, even though it's not used nearly as much as 'shift'.

The keyboard has no room for a numpad, but extra numpad controls are found tied to other buttons, and activated via the 'function' key. Media keys are also supported in this fashion. The touchpad on the notebook was quite smooth and responsive and includes multi-touch gestures while also incorporating a finger print reader between its two mouse buttons.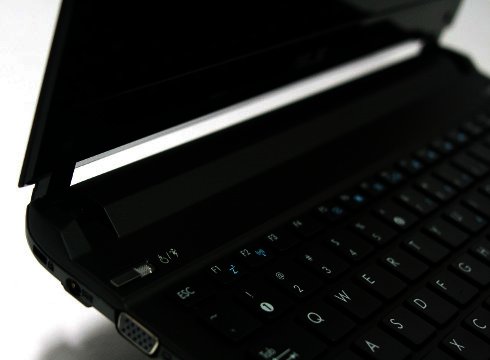 Performance

The U36S is equipped with a second generation Intel Core i5-2410M CPU clocked at 2.3 GHz in addition to switchable graphics in the form of Intel HD graphics and an Nvidia GT 520M GPU. Our test model was also equipped with an impressive 6 GB of DDR3 RAM and a 640 GB HDD spinning at 5400 rpm - extremley impressive for a thin-and-light.

It must be noted though that the U36S's specs can be modified to suit user needs, so the one you see in the shops may not have exactly the same specs as our test model, although it can be adjusted to resemble a mirror image.

The U36S is quite a powerful contender in the slim-and-light field, scoring 4857 during benchmarking tests in 3DMark06. This is considerably higher than for instance the ultra portable Toshiba Portege R700's score of 1954, and speaks volumes of what the inclusion of a quality GPU does for performance. The device also scored an average of 8.3 frames per second in Heaven Benchmark 2.0, compared to the recently reviewed Sony VAIO CB15's average of 7.9.

This doesn't mean the notebook is wiping the floor in the hardware department though, with a quick glance at its big brother, the Asus N53SV, showing a 3DMark06 score of 9433.

During use we experienced no lag or other performance issues from the device, with videos playing smoothly and even light gaming being possible thanks to the Nvidia GT 520M. The device does become a little hot when performance intensive tasks are being performed, meaning it might not be the most comfortable thing to have on your lap at all times. This causes an increases in fan noise, but it wasn't anything overly distracting and the U36S's fans managed the heat increase capably.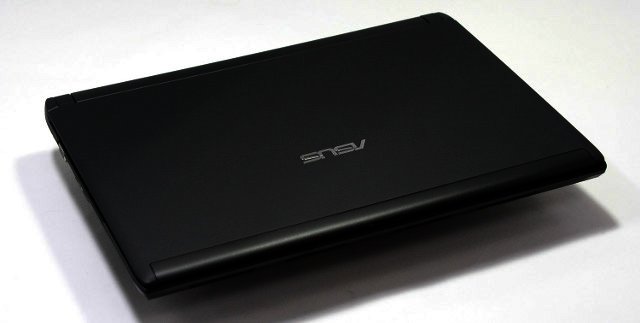 Display

As far as the display is concerned the notebook features a 13.3" LCD screen with a native resolution of 1366 x 768 pixels. We were suitably impressed with the display's clarity, colours and brightness, with a glossy finish helping to enhance image quality.

Viewing angles on the device wasn't the best though, and when used outside in the sunlight it becomes nearly impossible to make out anything on the display. In regular conditions however you'll be hard pressed to find much fault with the U36S's display experience.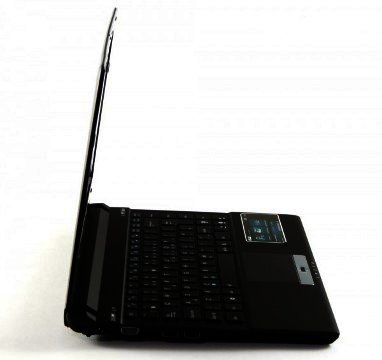 Features

The notebook contains a wide array of ports, with two USB 2.0 ports, VGA port, microSD card reader, ethernet port and headphone jacks supplied. In addition, the device sports a USB 3.0 port as well as an HDMI connector to enable the playback of high definition content on a compatible display.

On the connectivity side the notebook sports Wireless N, Bluetooth 2.1 and Gigabit Lan support, with the only missing aspect being onboard 3G. A built-in webcam also makes an appearance, while Altec Lansing speakers with SRS surround sound delivers crisp and perfectly audible sound, although it can hardly be called loud.

Battery life on the device was quite impressive, with the 6-cell battery (an 8-cell option is also available) supplying us with 5 hours and 30 minutes of life during regular use (browsing, text editing) with Power Saver options turned on.

Enabling High Performance mode pushes the screen brightness to its maximum, and consequently sees battery life drop to around 4 hours, which is still a good figure, especially given the notebook's compact nature.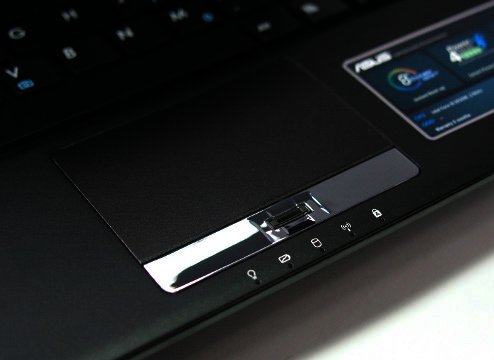 Conclusion

The Asus U36S is a great new contender in the slim-and-light notebook segment, giving users the performance and display sizes they crave, whilst not being overly bulky or power intensive. A great design along with plenty of user friendliness makes it a great buy in almost any situation. It goes for a recommended retail price of R10 499.

Dual graphics options enables battery saving operations in addition to graphically intensive gaming and video playback.

Keyboard takes some getting used to, no numpad.