It's widely known that there are notebooks, and then there are technological works of art. HP's recently released EliteBook 8840p certainly falls into the later category; here's why.
Features
Although HP's EliteBook 8840p is available with a number of optional CPU, hard drive and software features, the model which landed on our desk included the cream of the crop with regards to processing power and storage.
The unit features an Intel's powerful Core i7 M620 processor which runs at a stock frequency of 2.67 GHz as well as 4 GB of DDR3 RAM. It also incorporates an impressive 160 GB Solid State Drive which is designed to significantly boost the speed and accessibility of the overall system due to its flash memory interface.
Despite this, we feel that 160 GB is a little on the light side for a notebook within this price range, regardless of the obvious benefits associated with Solid State Storage.
Overall the unit performs admirably in the processing department and should handle more or less any load users may have to throw at it.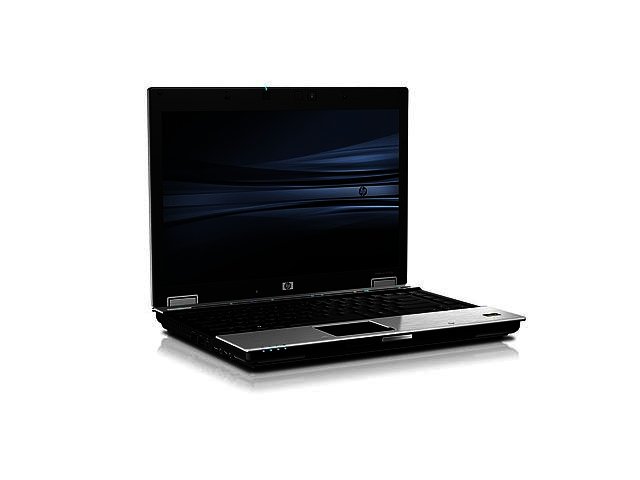 Display
The 8840p also incorporates one of the most impressive 15.6" displays we have ever seen in a notebook. This LED backlit HD display boasts an impressive 1600 x 900 resolution, which for such a small screen area is enormously impressive. In addition to this it features an ambient light sensor and some of the best anti-glare technology we have ever encountered. In short, one would be hard pressed to find a better, more comfortable display in any notebook currently on the market.
Also onboard
Some of the more peripheral (yet highly useful) features which have been worked into the 8840p include Bluetooth 2.1 and WiFi 802.11 n support, a DVD RW optical drive, an HP mobile broadband module for connectivity on the move, fingerprint recognition technology, 6-in-1 card reader, three USB 2.0 ports, an eSATA port, Gigabit Ethernet port, VGA and Display Port support and a docking connector on the underside of the device.
On the software side the 8840p comes equipped with Windows 7 Professional 32 bit. Although the 32 bit operating system certainly gets the job done, if a user wanted to upgrade to 8 GB of RAM they would be required to format and install a 64 bit operating system in order to utilise the additional memory.
Supporting this is an Nvidia NVS 5100 graphical solution which features 1 GB of DDR3 dedicated video memory. This takes a significant load off the processor while using display intensive applications such as PhotoShop.
Overall the 8840p is fantastically well appointed when it comes to features, we couldn't really think of any other factors which we would reasonably include over and above what HP already has.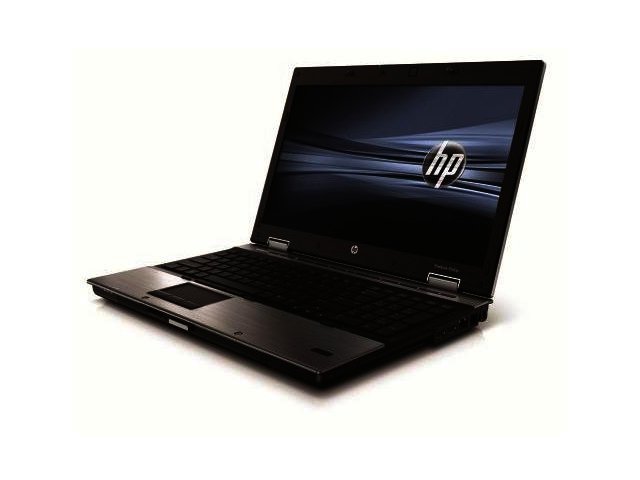 Design
The 8840p's design is one of its strongest features. Finished in brushed 'gun' steel on the top panel and surrounding the keyboard, it feels cool to the touch and blends well with the plastic bevelling which wraps around the keyboard.
In addition to this the notebook is solidly built and almost takes a leaf out of Lenovo's more business orientated notebook ranges with regards to the keyboard and trackpad format.
The keyboard is well positioned and the keys are well spaced, which made the 8840p a pleasure to work on overall. In addition to this the whole interface is splash resistant and incorporates a drain to guard against water damage.
The touchpad features a scroll zone with a left and right click button as well as an additional trackpad which is located in the middle of the keyboard. Unfortunately we found the touchpad to be too deeply set into the 8840p's body which makes it somewhat harder to use than it should be.
A touch sensitive strip located above the keyboard also gives users access to a number of functions including volume control, Bluetooth and browser. We found this to be a novel addition to the overall package.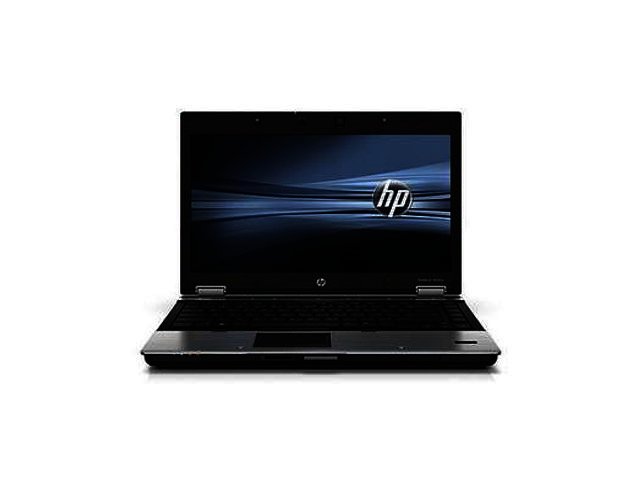 Size
At 373 x 251 x 32 mm the 8840p is perfect for travel usage; this is also somewhat smaller to the usual fare that lands on our desks at TechSmart. Unfortunately it weighs in at a hefty 2.94 kg for the lightest model which would make it somewhat of a burden on the road.
Conclusion
At a price of roughly R15 000 the HP EliteBook 8840p is firmly rooted within the upper echelons of the notebook market. Nonetheless, if you have the cash to splash you would be hard pressed to find a more competitive and stable offering overall.
To read our review on the 8840p's sibling, the EliteBook 2540p click
here
.

The 8840p is jam packed with features, Intel''s Core i7 processor gives the notebook a little extra juice

No 64 bit operating system