With their EliteBook 2540p HP has delivered an uncompromising small-and-light business notebook that we think should be in the running for the top notebook of the year.
The test unit we received packs a mean processing punch in the form of Intel's Core i7 processor, while sporting 4 GB of RAM (of which only 2.92 GB is usable unfortunately) and a 160 GB solid state drive (SSD).
Keyboard and trackpad
From the moment you start typing on the 2540p you can tell it's a class device. The keyboard had just the right amount of tactile feedback while the keys are not squeezed in despite the notebook's size. Caffeine junkies will be relieved that the keyboard is waterproof, making light work of spillage in the event that it comes into contact with a steaming cup of joe.
The keys are also coated with HP DuraKeys, which according to HP only shows wear after 250,000 cycles compared to the 5,000 cycles of other keyboards.
Like Lenovo's
ThinkPad
offerings the Elitebook comes with a cursor pointer positioned almost in the centre of the keyboard. As long-time users of Thinkpad's we've never quite became accustomed to working with the pointer and the same goes for HP's.
HP included another Thinkpad-like accessory onboard - a little light at the top of the screen that can pop out to light up your keyboard when working in the night, a feature that comes in very handy during those night flights to Europe.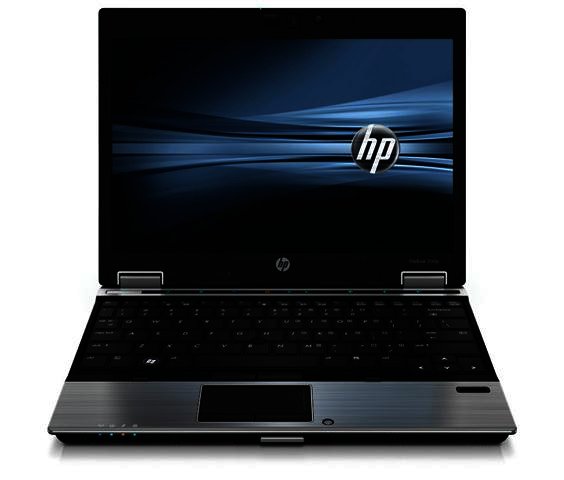 Due to the Elitebook's diminutive size, the trackpad is a bit on the small side. With well defined borders and just the right amount of sensitivity we found it though to be easy to work with. Unlike other offerings the pad is not multi-touch enabled, which is a shame since we've grown accustomed to pinch-and-zoom on webpages.
Above the keypad is a touch-sensitive strip containing short-cuts to your volume control, Wi-Fi switch, touchpad lock, web browser launch and email. The mail and web short-cut also gives you easy access when your device is turned off but only to HP's QuickWeb browser and QuickLook email. With the quick boot-up time the i7 processor and SSD provided, we barely used this.
While the notebook generally runs quietly and cool, the air-vent on the right hand side of the device does blow hot, making working from your lap uncomfortable.
Optical drive included
One of the biggest benefits to the EliteBook is the inclusion of a DVD-drive. There's a lot of arguments for simply dropping optical drives all together, as they did with netbooks, but for the one or two instances where you need it, its good to know that it's at your disposal.
Processing
The EliteBook will not leave you high and dry on the processing side, since it includes Intel's power efficient Core I7 640LM processor running at 2.13 GHz. It's less powerful than Intel's normal i7 mobile processors but ups the battery life thanks to its low voltage.
The I7 640LM's reduction in processing power reflects in our benchmarks, often providing on-par or slightly below results than machines running even regular mobile Core i5s. Its CPU Passmark rating of 2121 is on par with the 2142 achieved by the
Dell Studio 1558
with the i5 430M processor, while its Windows Experience Index CPU score of 6.2 is below that of the Acer TimelineX 5820TG's 6.8 sporting an i5 450M processor.
The fact that only 2.92 GB of the available 4 GB or DDR3 RAM is available is also a tick in the "cons" column. We also expected a bit more from the battery side, providing between three and five hours worth of life depending on how much you are pushing the machine.
Design
While not the most stylish unit available it does look business like and does not disappoint on the design side. It features a brushed aluminium and plastic design with HP DuraCase providing extra protection for the casing.
The machine feels really sturdy with minimal bend on the body and slight bend on the screen. It has achieved military standards (MIL-STD 810G) grading for dust, altitude, vibration, high-temperature and humidity, so it should provide decent protection against elements on the road.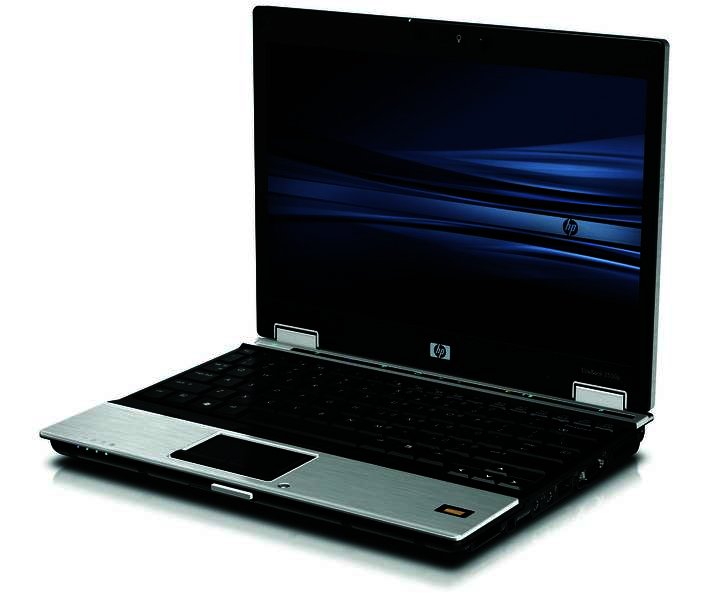 Weight
At about 1.75 kg its definitely not the lightest ultra-portable but then again most of these devices comes without a DVD-drive. Still its dimensions are good standing at a very manageable 282 x 213 x 28 mm. If it was not for the protruding battery at the back the size would have been perfect.

In general the device feels like a solid, sturdy notebook which should be able to take a few knocks while doing business out on the road. There is also HP's 3D Drive Guard protecting the hard disk from sudden bumps.
Ports
The HP 2540p features a wonderful array of ports including three USB ports, a display port and Firewire. It also provides for an Express Card slot, a SD card reader and interestingly a smart card reader, while also allowing for usage with an HP2540 docking station. There is also a slot for a SIM card that connects you to 3G networks - a very handy addition if you don't want to walk around with a modem all the time.
HP included a number of interesting software solutions onboard including Windows Virtual PC which can start the device in Windows XP mode, Windows Remote Assistance and Intel Matrix Storage Manager.
Screen and multimedia
Worth mentioning is that the 12.1" LED backlit screen is thankfully anti-glare plus provides decent horizontal viewing angles.
If there is one thing though the EliteBook is not it's a multimedia powerhouse. There is no ATI graphics card as found on many new mid-range and up notebooks, the screen does not contain a 16:9 aspect ratio while the machine also does not contain an HDMI port to connect to HDTVs (although the Dual-mode DisplayPort can connect to HDMI with the correct adapter). It is capable of playing HD files and the screen, with a resolution of 1280 x 800, is HD ready but not full HD.
Being stuck in a hotel in Pofadder, the HP should provide good enough sound to get you through some movies on your hard-drive, but as soon as there's some ambient sound you might struggle to hear clearly.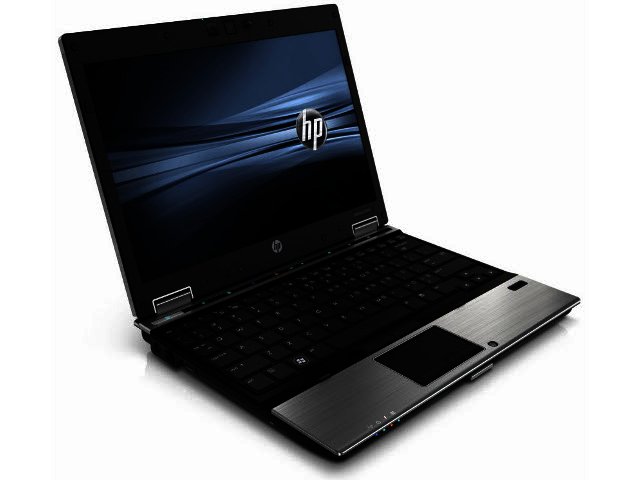 Conclusion
HP's EliteBook 2540p slim-and-light notebook is very reminiscent of
Lenovo's ThinkPad X301
in the sense that it provides really good performance in a solid compact body, while offering that little that bit extra in the form of a DVD drive.
Couple this with a decent keyboard and trackpad plus 3G connectivity and you have yourself one of the best performing notebooks of the year. We wouldn't hesitate for a second to buy one ourselves.
As can be expected the 2540p doesn't go cheap - it retails for about R20 000 depending on configuration (our configuration might be more). Visit
www.hpshop.co.za
for more detail.

Excellent business centric focus, good build quality, Optical drive included, SSD drive

No decent GPU included, air vent on side gets too hot, no HDMI port, only 2.92 GB usable RAM