Televisions are undeniably the centre piece of home entertainment, and a large, luscious screen can make a huge difference to one's enjoyment of TV, movies and games. Such is the case with LG's newest 65" C8 OLED offering. While we only had it for a scant week and a half, it was just long enough to make a few observations and form an overall impression, if not time enough to go into the all the features that the set has to offer.
To start with, be warned - don't even think of assembling this one on your own. It is at the very least a two man job, so you are going to need to rope in some assistance to getting the TV from the box to being fully ready to go in your living room.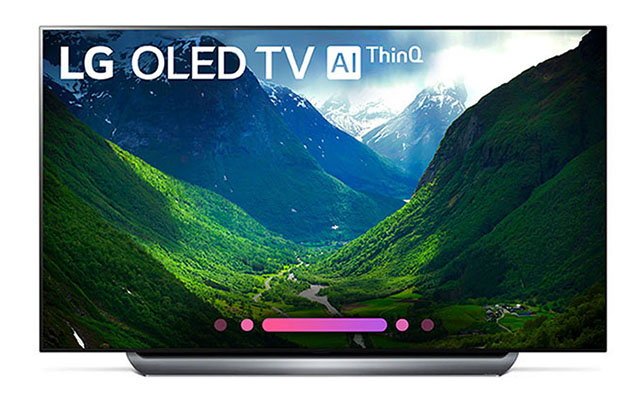 First impressions
Additionally, the set looks massive, thanks to its nearly bezerless frame and a razor thin profile. While I appreciated the fact that you get maximum screen real estate, the thinness of the set left me feeling a bit uneasy for a set of this size, especially when setting it up and installing the stand, as I needed a large table to lie it flat on so that the screen didn't buckle.
I understand the quest for the ever thinner, lighter mobile devices, but in a TV it felt like a bit more of a frame would have been more reassuring. Indeed, the last thing you want is an accident that shakes the beautiful screen off its perch to shatter into a million and one pieces.
However, that wouldn't be as much of a concern if it was securely wall mounted.
The good news? That was literally the only fault I could find with it. The picture itself is magnificent, crisp, with deep rich colours, excellent details in the shadows as you would expect from OLED. Furthermore, the 3840 x 2160 resolution is accompanied by a refresh rate of 120 fps which made it a dream to play games on in particular. Indeed, playing Horizon Zero Dawn and God of War, on a standard PS4, left me gaping at the magnificence of those games on the LG C8. I cannot imagine what those games would look like on a PS4 Pro, or comparatively beautiful titles on an Xbox One X, but I suspect they would make your eyes salivate.
Game on
If you are a gamer and you do go for this set, I can confidently say you will get a lot more enjoyment when playing titles, particularly if you are making the jump from a 42" or 48" screen. Even an older title, DmC: Devil May Cry, which I still consider woefully underrated, looked terrific on the OLED screen.
In terms of other features, there are three HDMI ports, an optical input, two USB ports, and an ethernet port (unnecessary when there is also Wi-Fi connectivity but still reassuring to have if needed) spread across the back and left hand side of the TV.
The TV may require some heavy lifting physically to get it up and running, but in terms of other setup, it couldn't be easier, scanning for channels and configuring itself within minutes. As well, as soon as you turn on any plugged in devices, like consoles, they show up on a quick select bar.
This made switching between a host of devices and TV easy and quick. On that same selection bar were YouTube, Netflix, Showmax, DSTV and Amazon Prime video. This meant that I rarely had to delve any further into the TV's menus to access whatever I would have liked to watch on it, so the intuitive user interface really impressed in that regard. It got out of my way and allowed me to get to the reason I was turning on the TV in the first place, which is exactly what you want in a TV.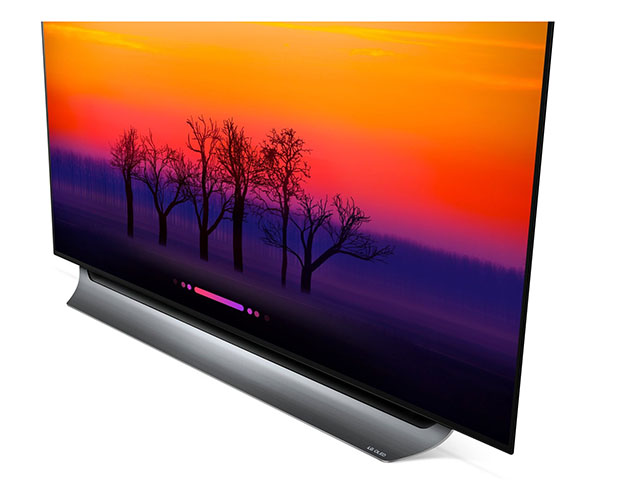 Find your way
That being said, if you do want to delve a bit deeper into the TV's setting, to adjust Picture Modes, contrast, or colour saturation for example, you can. There are six picture modes on offer - Vivid, Standard, Cinema Home, Cinema, Game, and Technicolour Expert. Furthermore, navigating the set is done in one of three ways.
A more than capable remote control that offers you a mouse pointer to select inputs and settings is the first and ended up being the most convenient, with a remote that offers an all too familiar cursor and scroll wheel to navigate one's way.
Alternatively, you can download the LG TV app which turns your smartphone or tablet into a remote control as well as enabling you to pair your mobile device with the TV and send stored content (photos, videos) to it. Thirdly there is a voice navigation function as well, although I didn't really feel much need to when the remote was so nifty and quick to use.
As with the case of many devices TV, increasingly we are seeing functionality baked in to incorporate some degree of AI, and such is the case on this set. To start with Google Assistant is integrated into the TV, while the set is also compatible with Google Home and Amazon Alexa.
Speaking of the sign of the times, I was amused to see that Netflix and Amazon Prime have their own dedicated buttons on the remote, which paints a clear picture of how cable TV has taken a back seat to those entertainment giants.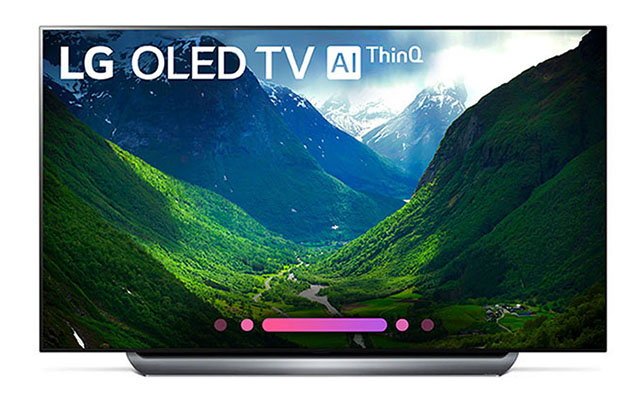 Final analysis
Addressing the installation concern, LG confirmed that they are currently running a promotional whereby installation will be included for free for sets that are purchased at this time. There's no confirmation though though on how long that promotion will last. Additionally, the company confirmed that users definitely do need professional assistance to do the installation properly, particularly given the delicate nature of the screen.
While I opened this review with a negative, I have to close it with a positive.
The LG C8 is a beautiful TV, which substantially enhanced the enjoyment of my content while I had it. For all the hype about 8k and curved screens etc., I cannot imagine anyone being other than impressed and delighted if you are fortunate enough to be able to buy it. At R50 000, it's an expensive addition to your living room, but one I doubt you would regret making.

Beautiful, Maximum screen real estate, Terrific colours and deep blacks, Remote is a pleasure to use

Thin frame makes it delicate, Physical installation is a chore and two man job at least, Expensive